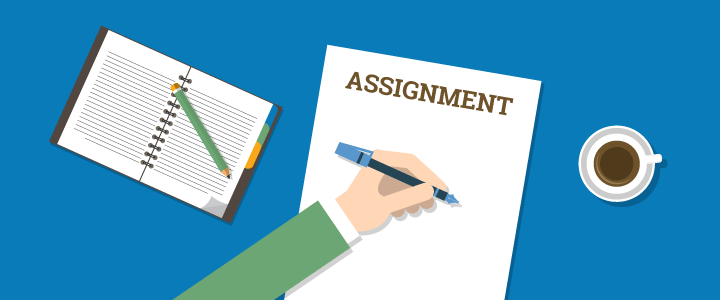 4 min reading time
Why you Should be Using an LMS to Deliver Assignments
An assignment is a broad term everyone will be familiar with due to their connection with traditional teaching practices. Assignments can take many forms, be they essays, reflective pieces, case studies or projects. These tasks are an excellent way to gauge a learner's understanding of course material and to give constructive feedback.
Assignments are not confined to the academic world. LearnUpon LMS has hundreds of customers around the world from many different industries and we see assignments being incorporated into the training of employees, partners, and customers.
Benefits of using an LMS to distribute eLearning assignments
Delivery of eLearning assignments
An assignment in a course can be delivered to your learners at the appropriate time. You do not have to wait for a face to face meeting or send out the assignment in a manner which may cause problems such as mass email or in a forum.
Notifications
Your learners will be notified of the assignment being a part of the course they are enrolled in. They will have a web portal dashboard where they can view the details of the course and its due dates. All the details are at their fingertips.
Quick sharing of additional content
An assignment no longer has to be a simple statement or question to be answered. Supplementary files can be added to facilitate the level of understanding of the problem to be solved and outline the recommended approach.
These files can be documents, but can also be audio files, and video content whether it is uploaded or embedded from sites like youtube or Vimeo. This can be a great way to engage learners. For example, you could use an assignment based on an embedded video shared such as: "Reflect on the content of the TED Talk I have shared with you."
Paperless
For some of you this will appear obvious but by using paperless medium removes paper from the equation. This eliminates the wasted paper and an overhead of printing and the filing away of submitted assignments.
Many of our customers who are professional training companies have commented that by moving online they have saved a significant amount of money per year on printing. With LearnUpon you don't even need to generate a file as a learner. A submission can be made directly into a textbox from the device of your choice.
Use Any Device
LearnUpon has a responsive design which allows the use of the device of your choice whether it is a desktop, a tablet or a phone. This means that learners can complete their assignment from anywhere, which increases adoption and engagement.
Instructors can also review submissions on any device so they can provide feedback quickly and on the go. This makes the exchange of ideas highly convenient for both.
Efficient collection
The collection of submissions is made easier by using an LMS. The learner uploads and submits their content and the instructor instantly has access to the content for review and feedback.
This reduces the lead in time for a learner receiving their feedback and the instructor getting through this section of their work.
Timely feedback
Because of the streamlined collection of submissions, the instructor can give feedback much more quickly and easily. The feedback does not have to be simple text. It can contain video or audio files to augment feedback, making it more clear and actionable.
Adding further information and resources for a learner or the entire group is an effective way to constantly evolve your training based on actual performance and comprehension of students.
As you can see the benefits of using an LMS for assignments are simple and yet significantly add to reducing effort on the part of the instructor and the student. We have seen some very interesting ways in which assignments are being created in order to pique the interest and engagement of the learner.
Submission Types
Here is a selection of some interesting uses for our assignment feature to give you a little inspiration for the adoption of assignments in your own courses:
Text-Based Answers
The traditional text-based answer to an assignment cannot be ignored as it is still one of the best ways to judge understanding on the part of your learners. We do however see a divergence from the standard essay assignment to perhaps more project book or reflective pieces.
Presentations
As part of creating a text-based answer to an essay title one of our customers asks it's learners to condense the most salient points into a concise presentation. According to the trainer who's idea this was, this helps sharpens the learner's focus and makes them prioritize.
Audio recordings
The teaching of music is common online with the ability to teach various types of instruments by using tablature and other text-based means. Why not get your learner to record themselves to assess their performance in terms of execution, style, and tone.
This can also be applicable to foreign language courses or training that involves a lot of emphasis on the spoken word such as sales or customer service.
Video Diaries
If you are training in the subtleties of body language and presentation perhaps you need a visual element to the assignment submission. Your learners can add a video so that the instructor can give feedback to body language, inflection, and delivery.
If you are training a communications course on public speaking or customer service this allows you to give great feedback.
These are just some examples of how you can use assignments to add value to your training. We look forward to hearing how you use our assignment feature in new and exciting ways to engage your learners.
Simplify Your Training Delivery Today
Train your employees, partners, and customers with LearnUpon. The powerful learning management system that has the features and a knowledgeable team you need to achieve training success.
Get your free trial and demo today!