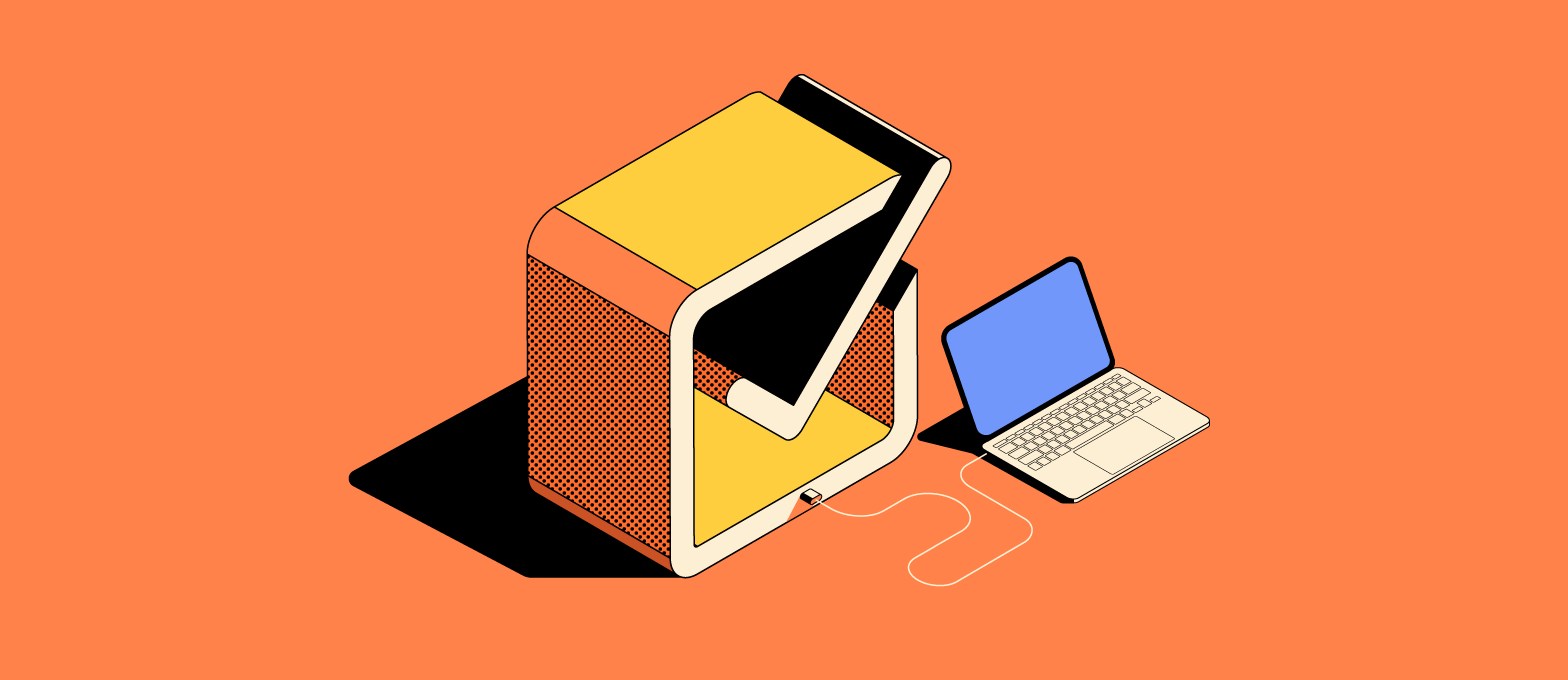 5 min reading time
Choosing a Learning Management System: 5 Key Steps
So, you've decided to invest in a new learning management system. Either you're implementing an LMS for the first time or your current solution is clunky, has lackluster customer support, and isn't meeting your learning needs. Ultimately you're looking for a platform that will enable you to scale your training efforts while ensuring you have the support you need to achieve your learning goals.
Choosing the right LMS is crucial to the success of your online training strategy. And it's easy to get overwhelmed by the hundreds of options out there when searching for a new system. However, with these 5 steps to choosing an LMS, you'll discover the simple and straightforward techniques to help you get the best LMS for your business needs.
Step 1: Identify your audience
First things first, whether you're an LMS newbie or searching for a new LMS platform to replace your existing one, identify exactly what you need from your LMS and who your learning content is aimed towards.
This will vary depending on your learners and the type of training you need to deliver.
If you're training your employees, you'll need an LMS to formalize learning processes, like employee onboarding, and improve employee retention. If compliance training is your focus, you'll need an LMS that makes it easy to achieve, maintain, and track compliance. Customer training delivered through an LMS optimizes onboarding, increases retention and presents opportunities for upselling thanks to customers who complete training having a more thorough understanding of your product or service.
Once you have identified your training audience, or audiences, and analyzed what you need from your new LMS, it'll clarify the exact elements you require within your new platform.
Step 2: Focus on important features
Once you've identified your audience, the next step is to specify the LMS features you need to have versus the LMS features you'd like to have.
There are many basic LMS's out there, but your LMS has to support your "need to have" features to ensure it's fit for purpose. Depending on what you want to achieve from your training, the definition of critical features can differ from business to business. Some examples of invaluable LMS features include:
While it's important to establish the features that will help you achieve your learning goals, it's equally crucial to identify features you don't need. A feature-rich solution adds additional complexity to each task, and may make your LMS more cumbersome than necessary.
Step 3: Evaluate each LMS
Now that you've identified your training audience and established your need to have LMS features, the selection process should be a bit more manageable.
Start evaluating potential contenders by doing an initial round of high-level research to identify systems that appear to meet both your training audience and features list needs. This will become your LMS longlist.
Once compiled you can then evaluate each one individually to rule it in or out of the next stage of selection. The most valuable way to evaluate your LMS longlist is by having a short 15-minute call with a Business Development Representative for each of the systems you're considering.
Chatting with them will save you time. It enables you to organize your list so the platforms that meet your needs best remain at the top of your list, and the other, not so suitable options, can be dropped down or eliminated.
Step 4: Look beyond the LMS
Longlist now made shorter, it's time to look beyond features and functionality, and instead, focus on the vendors.
Go online and research each LMS vendor on your shortlist to discover as much as you can about each company. Online reviews ensure you see the big picture of the ins and outs of your potential new LMS platform in their customers' own words.
It's also essential to consider what happens once you've chosen your LMS and signed on the dotted line. It's all well and good if an LMS vendor has a great sales pitch, but what's their aftercare like?
When looking beyond the LMS, this is a vital factor to consider. You need to know that if you're having a problem with accessing your LMS courses at 6am, somebody is going to be there to help you. You shouldn't be left waiting.
Here at LearnUpon, we place value on sharing a vision of what success looks like for our customers, and provide excellent technical support around the clock, no matter where our customers are located.
Once you're satisfied with the company's reputation, peer reviews, and support services, sign yourself up for a free trial and demo to see the LMS in action and understand how the system will meet your audience and feature requirements. You could also submit support tickets to each vendor during your free trial to compare the responsiveness and attentiveness of each support team.
Step 5: Choosing an LMS
Finally, you'll be able to remove the non-qualifying systems using the above step, take a free trial, and settle on the LMS that satisfies all of your needs best.
Sometimes it ends up that you've got two or three systems that meet your needs and you have to make a call on which one to choose. If it comes to this we'd suggest taking another look at what their existing customers say about each system and how they support their success.
It's also clever to share your final decision with your colleagues and all stakeholders, and invite feedback to ensure everyone's happy with your decision. If you're looking to switch LMS providers but are at a loss as to how to do so, our handy "How to Change LMS" guide tells you all you need to know.
Are you currently looking for a new, or changing your existing LMS? Let us know some key elements you're looking out for, in the comments below.