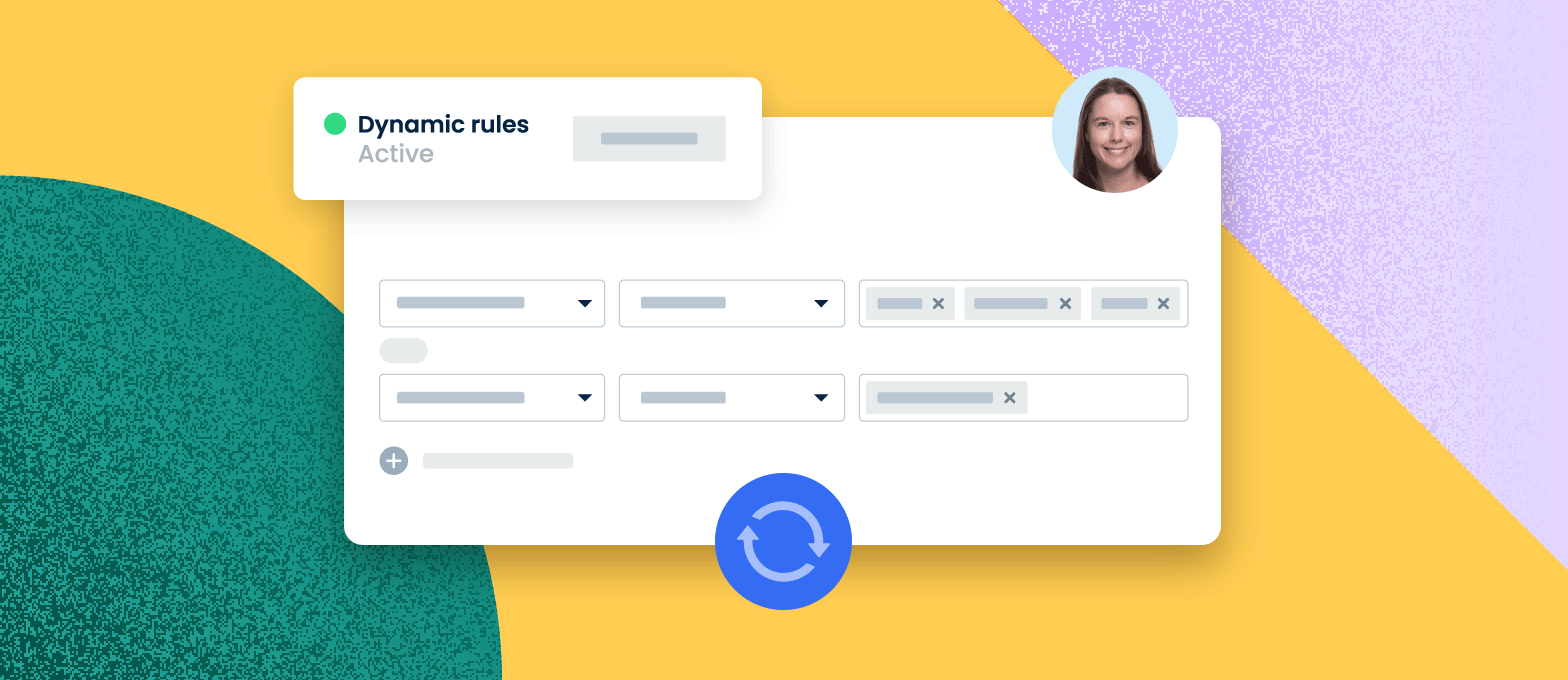 2 min reading time
Introducing Dynamic Rules: The Better Way to Manage Users and Tailor Learning
At LearnUpon, we're building for better. We're working hard to provide a low-touch platform that makes it easier than ever to manage your business's large-scale learning initiatives.
With that vision in mind, we developed Dynamic Rules. New, improved and dynamic, this powerful feature upgrade replaces Auto-Assign Rules with a better way to manage your users and tailor your learning.
Simply create Rules based on your chosen criteria and LearnUpon automatically targets user segments with tailored learning based on what's in their profile.
Just a one-time setup and Dynamic Rules does the heavy lifting from there – capturing any changes in the background, and in real-time too!

Save time managing users with automation
The power of Dynamic Rules is that you can be sure the right people have access to the right content, at the right time with minimal input from you.
Combined with LearnUpon's Groups (a way to organize users based on things like department, location, or company for admin actions), Dynamic Rules levels up automation.
By creating "Rules" you can automatically sort users to Groups based on sets of criteria that you decide.
You don't have to worry about user updates, like a role change or a location move. Once your Rule is in place it will work in the background, automatically enrolling or unenrolling users to, and users from Groups and Courses.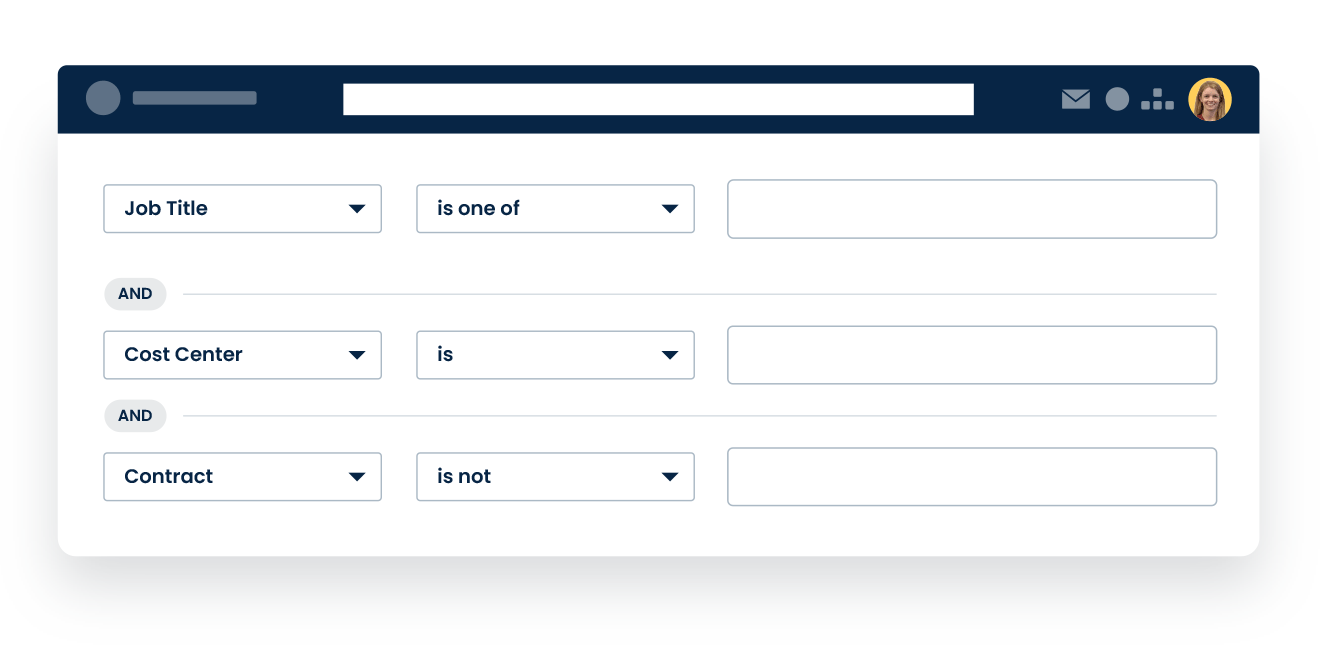 Make learning personalized and impactful
For your users, Dynamic Rules enables you to target them with the most relevant content, making learning personalized, and above all, impactful.
It works together with Custom User Data in LearnUpon to tailor learning based on what's in a user's profile. This could be imported from your HR system or CRM, or information that the user provides when they sign-up.
Then, you can set a Rule that says "if you are this, and not that, then go in here".
For example, if you want to deliver management training to full-time employees in a single cost center; one Rule can include users where the job title is "Head" or "Manager" or "Lead", and their cost center is "Production". And you can exclude users who have a "Temporary" contract.
To make it even more simple, you can use the contains filter to effortlessly account for different abbreviations and terminology across companies, teams, departments, and locations. Like Sales training, for example. You can set up broad-reaching Sales Groups made up of anyone whose job title contains the word "Sales".

Be confident your users stay in sync
And here's the real magic. Dynamic Rules triggers in the background, so the moment you create or modify a user, the changes are reflected in LearnUpon, in real time. There's no need for platform updates or manual refreshes. Just set it up and leave it running so you can focus on more important tasks.
Customers using Auto-Assign Rules can upgrade to Dynamic Rules by following the Dynamic Rules overview guides in our documentation. Interested in learning more about how LearnUpon and Dynamic Rules could work for your organization? Chat with our team.