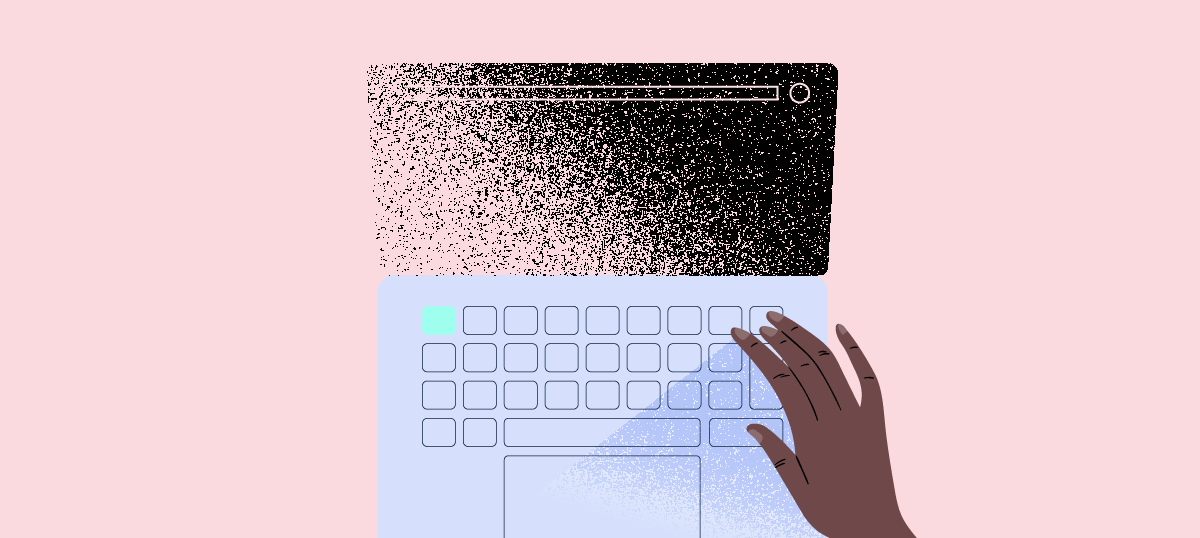 11 min reading time
What is an LMS?
An LMS, or Learning management system, is a software tool that allows you to create, deliver, and report on training courses and programs.
There are many LMSs to choose from, each offering different features and capabilities. Every company has different training needs, making identifying and selecting the 'right' LMS a daunting process.
We want to help you narrow down the options to what you truly need to create and deliver successful training. Let's get back to basics and take a look at who uses an LMS?, common use cases, the features most learning leaders use, what an implementation looks like, and how to choose the best LMS for your training needs.
What is an LMS used for?
There's no simple answer to this. What an LMS is used for depends on your organization's training needs.
Internal vs external training
Whether you're offering your training internally to employees or externally to customers or partners, an LMS can be used. Depending on what training methods you're using, one LMS may suit your business's needs better than another. This is where certain LMS features will make or break the LMS you choose.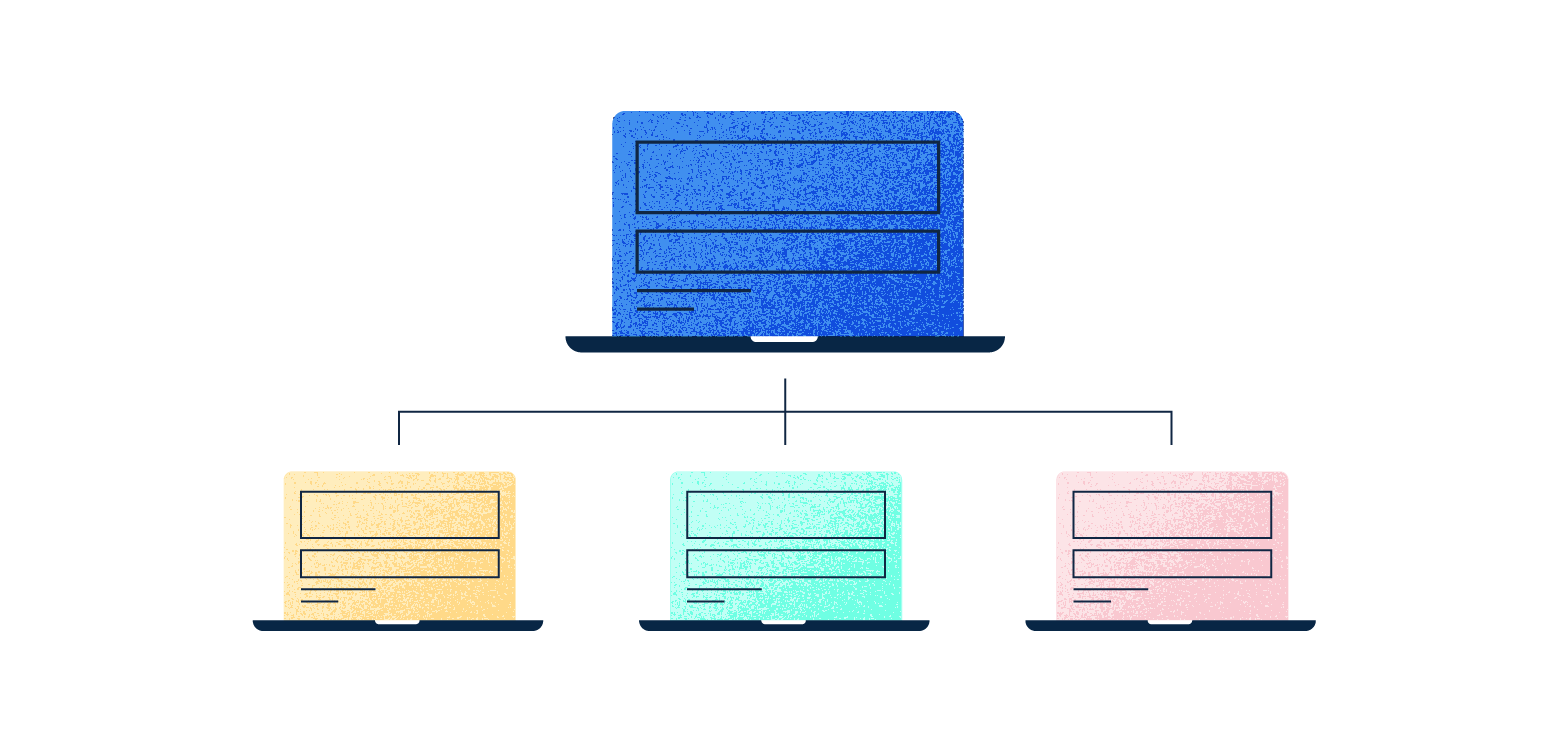 Training use cases
Employee training
This can be anything from employee development or onboarding to compliance and sales training. An LMS can empower your employees to be confident from the moment they start a new role, enabling them to grow and achieve their full potential.
Customer training
If you need to train your customers, an LMS can fuel their growth, and strengthen your relationships. Product training allows you to build a community of experts that know, value, and adopt your products.
Partner training
Deliver training to your partners using an LMS to propel their success and build revenue-driving relationships.
Extended Enterprise
Train everyone in your ecosystem with an extended enterprise LMS.
Types of LMS
The term learning management system is a broad tag attached to a lot of different tools. Under closer inspection, these tools have some major differentiators and serve very different users. For example, an LMS used by a university is a very different piece of software from one used by a software company. Let's examine some key factors that determine the type of LMS you'll need.
Corporate vs academic systems
Simply put, a business usually opts for a corporate LMS, while a school or university typically opts for a higher education or academic LMS. The main difference is the number of features and tools each offers. A corporate LMS is frequently updated and enhanced with new features, and offers functionality like white-labeling, as well as the option to integrate with other tools. Whereas an academic LMS won't provide frequent feature updates and is unlikely to support integrations.
Cloud vs hosted systems
The choice here is whether to install an LMS on your organization's hardware or to use a cloud-based service. This is becoming less and less prominent as most organizations have fully moved over to the cloud. With that said, some organizations go the route of an on-site installation to adhere to specific industry legislation or network requirements.
Who needs and uses an LMS?
The simple answer is anyone who needs to deliver training. An LMS makes delivering your training more manageable and streamlined by reducing the time you spend on course creation, delivery, and reporting. There's no shortage of organizations of all shapes, sizes, and industries that have use for an LMS. Here's just a small selection of them:
Small to medium enterprises
In this case, an LMS is usually used to reduce the amount of time people spend on training. They often find training can be laborious and time-consuming to do manually. Basically, an LMS frees up their time to complete other tasks, but with the right skills and knowledge from the completed training.
Large enterprises
This is a much larger scale example – one where different audiences need varied training. Some of the most common training large enterprises deliver includes employee training to support new hire onboarding, or customer training to increase product knowledge.
Specialized product training
Companies that have a product use an LMS to train their customers or partners on the product. This includes software companies, medical device providers, and many other product-based businesses. The benefits of this type of training are a reduction in customer churn and a more engaged, valuable customer.
How an LMS works
Before we get into the inner workings of an LMS, let's look at the two interfaces. The first is the admin view. This view is what the main admin, manager, or instructor has access to. From here you can build engaging diverse courses without technical expertise, scale and coordinate how your training is managed, and track and report on training data directly from your LMS.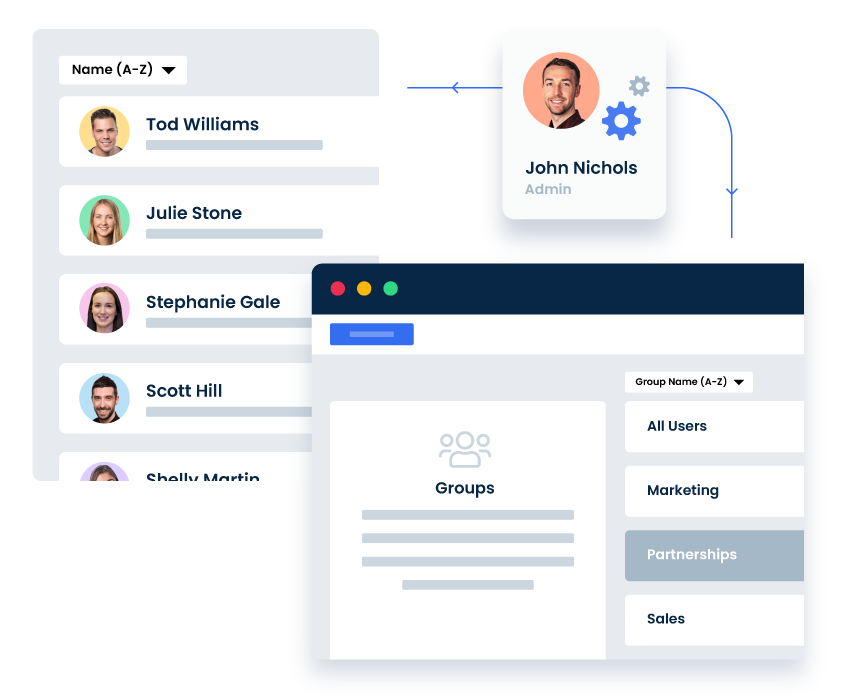 Next, let's look at the user interface. Once a learner is added to the LMS, they can be enrolled in any course on offer. Some LMSs give you the option to create groups that are organized by job role, department, or specific training needs. The learner can take the training in a browser on a desktop, laptop, tablet, or mobile device to support anytime, anywhere learning (make sure your LMS provider is mobile-friendly).
LMS features
All LMSs come with a slightly different feature set. It's important to find the right functionality for your training needs, without getting lost in an endless, complicated search. It can be confusing to understand what each feature does, and what the real benefit is. That's why we collected a list of the Top 29 Learning Management System Features You Should Consider.
Hopefully, this will help you examine your own needs and create a list of features you really need.
What are the benefits of using an LMS?
An LMS is a valuable tool for helping you to meet your organization's training needs. Not only can it help your learners, it can also significantly benefit you and your organization as a whole.
Save time
Compared with traditional training (face-to-face sessions), an LMS optimizes your training process. With traditional training, your learners have to take time out of their day, miss work or travel, but implementing an LMS is a game-changer. Learners simply log in to your platform and complete courses wherever they are. Whether it's on the bus to work, during a coffee break, or setting aside half an hour at their desk, there are significant time savings for them and for you.
Reduce costs
Traditional learning not only wastes time, it wastes money too. Instructors, training days, travel costs, training materials, location hiring – the list goes on and it really adds up. An LMS reduces these costs for your organization. By creating economies of scale you reduce costs even further. Your training is all online meaning your learners can train at any time. Even if you want to run face-to-face sessions, you can support a blended learning strategy with an LMS by offering a mix of online and offline training activities, all tracked through one system. It's a valuable bonus that impacts your bottom line.
Demonstrate training impact
One of the biggest benefits of a learning management system is the invaluable training data you get. You'll have access to reports like exams completion rates, training histories, course progress…the list goes on. These are stats that give you real insights and will help you to show you how training is impacting your business's return on investment.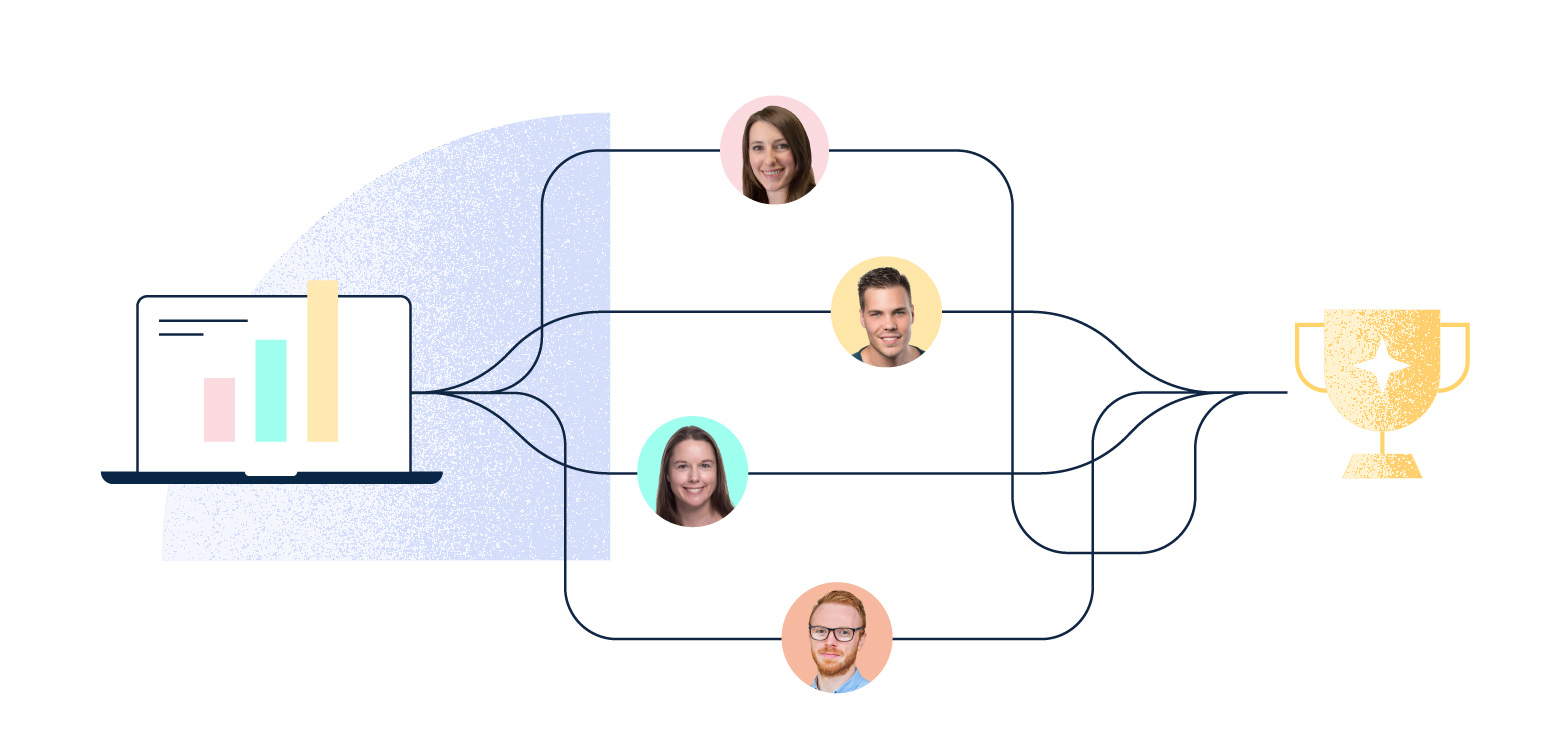 ROI of training
An LMS can tell you more than your learner's progression or engagement rates. You should be able to demonstrate the return on investment of your learning programs to your organization too.
How to calculate LMS ROI
If you do a quick Google search, you'll see that there's no shortage of formulas for calculating return on investment, ranging from quick tip calculators to sophisticated, mathematical equations. But, let's keep it simple. Start by discussing training goals with leadership. Maybe your Success team wants improved NPS, or the Sales team needs higher customer retention. You'll need to identify the training programs that will be needed to achieve the set goals. Next, prioritize what to measure, for example, retention rates or increased product upgrades. Then find the right data. Get the ROI Formula for details on what metrics to look for, where to find them, and how to calculate your training ROI.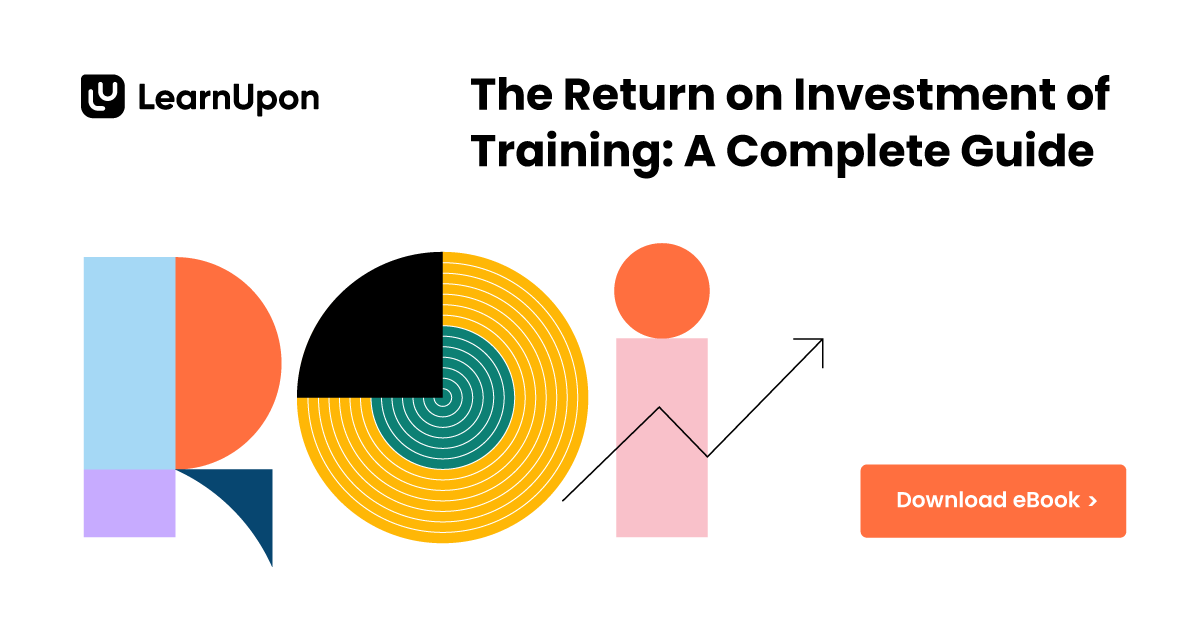 Reuse existing training materials
Uploading your pre-existing training materials fast tracks your training efforts. Using files like PowerPoint or PDF, and uploading or embedding video content, courses can be built quickly and at no extra cost. You also don't need any technical expertise.
Greater choice of training methods
With an LMS you can choose a number of different approaches to training and use the most appropriate one for the situation or subject matter. Choose from various media types, assessments, and even blend live webinars and on-demand content to suit your business's needs.
Efficient training management
One of the big pain points for many businesses needing to deliver training is organizing it. From notifying learners to enrollments, to tracking completions – it's a lot to manage, especially if the team responsible for this is small. With a learning management system, laborious tasks become automated. You can automatically add learners, enroll them in the appropriate courses, roll out exams, issue certificates, and access reports, leaving you free to get on with more important tasks.
Centralized training
With an LMS, your course content, data, and training materials are all in one handy place. Your learners can effortlessly access courses and you can efficiently deliver consistent, effective training to everyone across your organization.
Track learner progress
How do you know if your learners are engaging with their training? Track their progression through your courses. An LMS with this report type shows you a status update on every learner enrolled in a specific course or courses. You should see the learner's profile information, if they have started a course, when they started, if they have completed the course, and if they passed, failed as well as their score.
Certification
Certification ensures that your learners are taking the right skills and knowledge away with them. Many LMSs give you the option to create reports based on certification. This type of report drills down to all the certifications held by a given user, while the course report generates a list of all users that are certified in a specific course. You may need to recertify your learners, depending on the type of training you're delivering. For example, some compliance training needs to be carried out annually. Luckily, most LMSs allow you to automatically enroll users to recertify. You just set the date and sit back!
LMS implementation
Successfully implementing an LMS takes good planning, sufficient resources and a clear idea of what success will look like for your company. Here's all you need to know about LMS implementation.

LMS implementation types
There's a few types of LMSs you can choose from, depending on your needs. The main two are cloud-based and self-hosted.
Cloud-based ☁️
This solution doesn't require you to install specific hardware or software to access and use it. You simply log into a web portal and have access to the features and courses. This is a popular LMS option type because it's an easy to implement, low maintenance, secure and configurable solution.
Self-hosted 🏠
This LMS is installed locally on your company's servers. Some self-hosted LMSs can have more customization options, but your company's IT department will need to install updates and maintain the LMS.
How long does it take to implement an LMS?
Depending on the complexity of the integration and the efficiency of the vendor, how long an LMS implementation takes varies. Quick, straightforward launches also depend on your company's internal procedures. When comparing LMS vendors, it's smart to ask questions about timelines. It helps create a clear expectation of how prepared they are to help you meet your important implementation deadlines.
How to implement an LMS
Your LMSs provider should have a dedicated Support and Success team to help you with your implementation. Once you've nailed down your goals and implementation plan, you can start to build your courses and add users. The next step is to get a small selection of users to test your LMS and courses. It's also essential to promote the launch of your new learning system before it goes live. Ask your Customer Success representative to review everything before you launch so that you're all set.
Choosing an LMS
With hundreds of learning management systems to choose from, it can be difficult to pinpoint the best solution for your business's needs. Whatever LMS you decide to use, there are some essential areas you can focus on to narrow down your search.
LMS licensing types
Pay per user
This does exactly what it says on the tin – you pay for every user that uses your LMS. As this type tends to be used by cloud-based LMS providers, you have the added benefit of them, and not you, hosting the LMS. The provider will also carry out regular maintenance and install any upgrades.
Pay per active user
This is the most popular pricing type as you only pay for users who are actively using the platform. You'll often see this further broken down into two payment options. The first option is paying for each active user that accesses the LMS during the billing cycle, and the second option is to pay for each active user per month.
Unlimited
Unlike the previous types, this one isn't based on the number of users (active or not). You pay either monthly or annually for unlimited users. However, some providers may need a contractual commitment, like signing up for a year minimum.
How to choose the best LMS
Take a good look at the level of customer care provided throughout each stage of your onboarding. A great vendor will have dedicated team members at each phase to support you on your journey. Remember to find out the vendor's support hours. The last thing you need is to have to wait weeks for a solution to any issues that arise.
A big advantage of some LMS providers is that they offer demos and free trials. The opportunity to get into an LMS with no strings attached gives you a chance to try it out so you can see if it meets your organization's needs before committing. Lastly, if an LMS provider doesn't understand your organization's needs and goals, they may not be the right fit for you. Training is an integral part of an organization and your LMS provider should understand this. Crucially, your provider should be more of a partner than just a software solution.
Where to find reviews of LMSs
The good news is that there's no shortage of review sites to look at! Just make sure you are checking out a reputable source, with reviews that are generated by real users.
Capterra
A free online marketplace that helps organizations to select software based on their needs and user reviews.
G2
This is a peer-to-peer review site that gives insights into software pricing, features alongside competitor comparisons.
GetApp
An online resource for businesses exploring software as a service (SaaS) products, you'll find insights, trends, and validated user reviews.
TrustRadius
This site uses authenticated, verified user reviews complete with software pricing options, feature scorecards and product details.
Why choose LearnUpon?
LearnUpon is a powerful solution to manage, deliver, and track your training. It's everything you need to deliver high-impact training that accelerates your business growth. LearnUpon LMS streamlines and centralizes training management across your company.
Our team is trained to deliver personalized solutions based on your training needs and use cases. Schedule a demo with one of our experienced team.
Not ready to schedule a demo, but still want to get access to LearnUpon?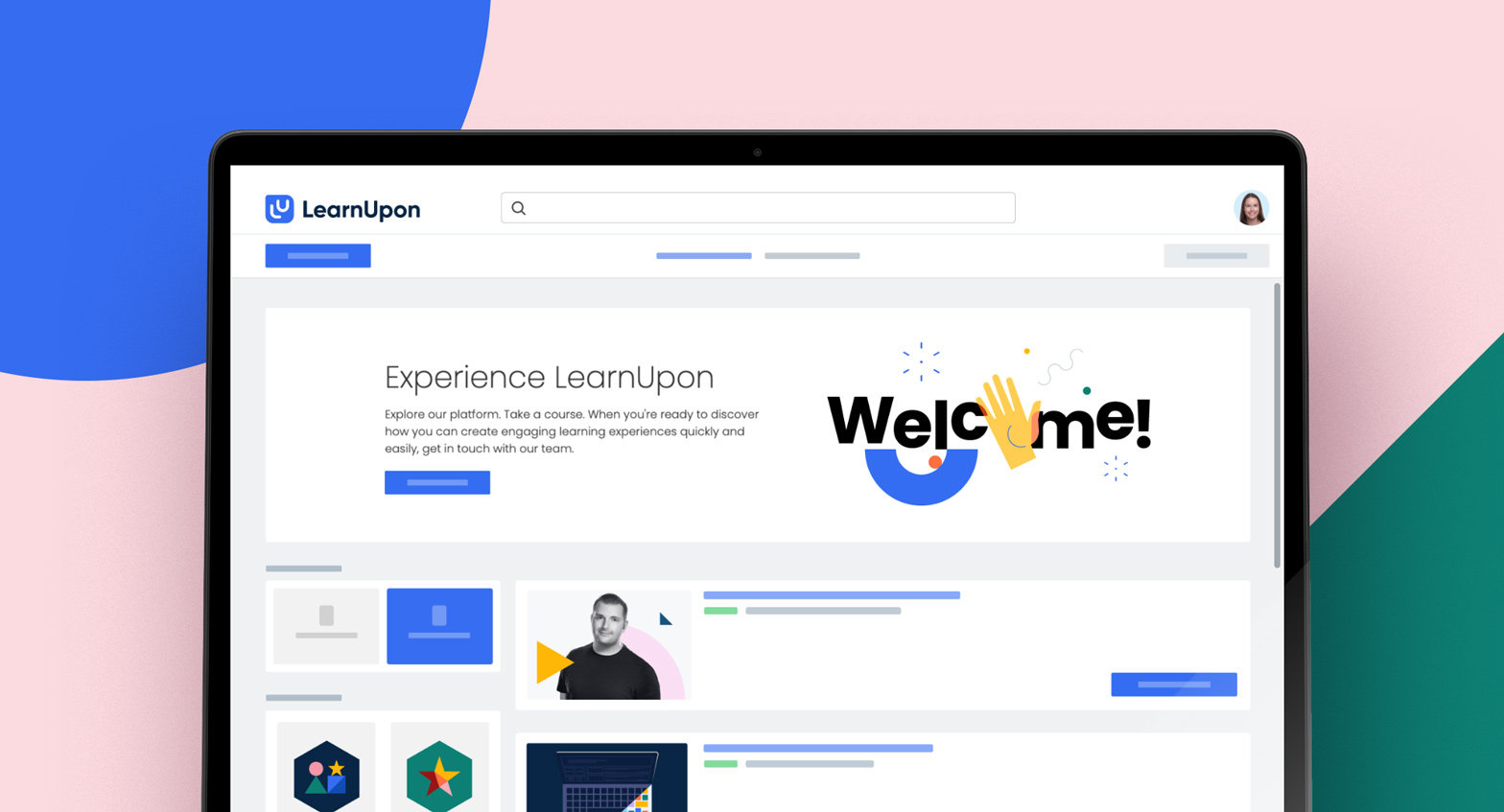 Try Experience LearnUpon. You'll have the opportunity to explore LearnUpon, launch a course, and see first-hand how our learner-centric LMS makes training engaging, accessible, and simple to do. There's even three preloaded courses available so you can see the power of LearnUpon for yourself.