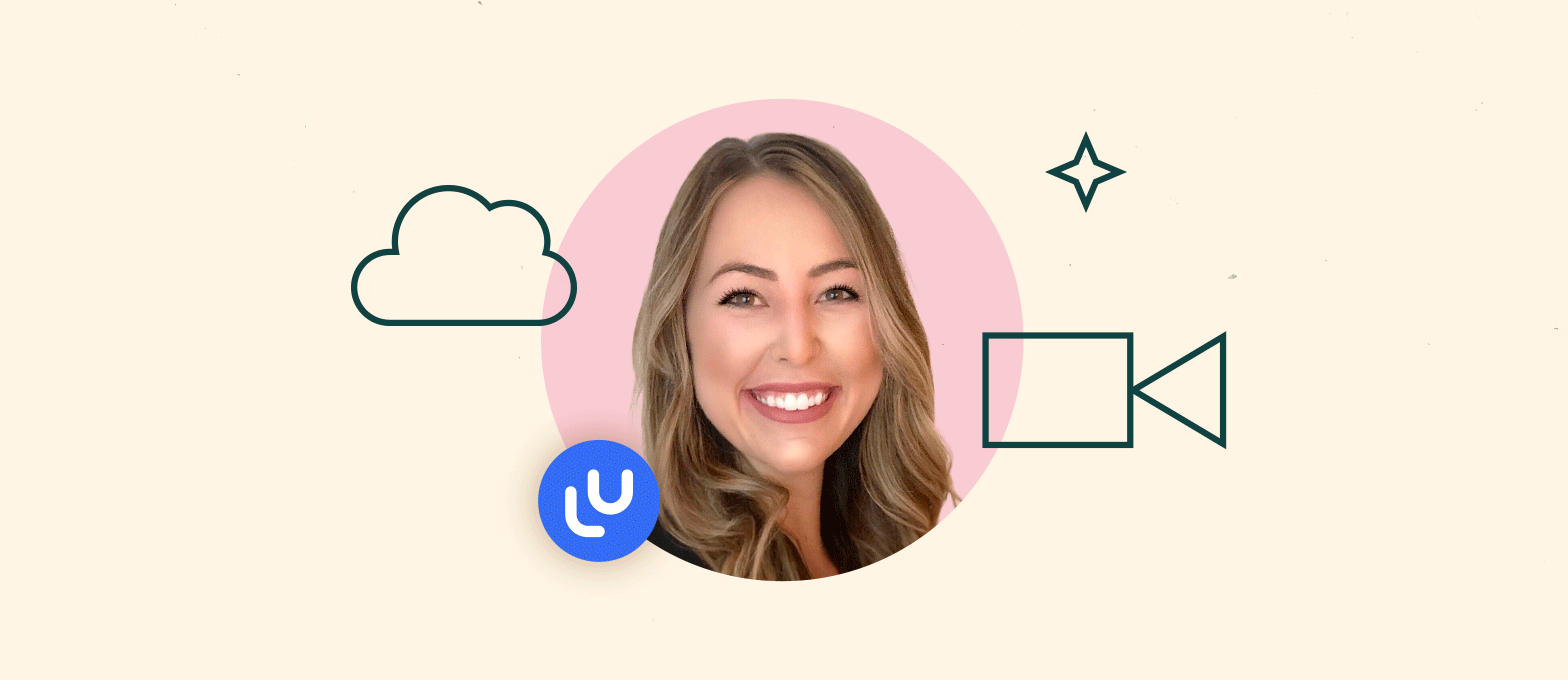 3 min reading time
Creating an Engaged Learning Culture in a Remote Workplace
As a Strategic Customer Success Manager at LearnUpon, my job is to empower our clients to solve their L&D challenges through technology, by delivering an impactful learning management system experience. 
There's been a massive shift in the way we all work and learn. Like many of my colleagues, and a growing number of people who've secured new roles over the last year, I was onboarded to my new position at LearnUpon remotely. Never in a million years did I think I'd be working fully remote, and I assumed it would be quite an adjustment for me. I thought it would be challenging to not meet my teammates and work colleagues in person, and wondered if it would be hard to build relationships and collaborate remotely.
Turns out I had nothing to worry about – LearnUpon's new hire process was fun, inclusive and, most importantly, provided me with an interactive, engaging way to get set up for success in my new role. Our remote culture is a winner in my book!
But, this got me thinking; How are other companies, and their employees, dealing with training and working online? Have they managed to successfully adapt their learning culture to meet their remote workforce's needs? I'd seen first hand how well Herrmann and Zendesk were working remotely, so I approached them with an idea – to walk through their journey from in-person to remote working, how they achieved it, and share their practical advice with other companies in the same position.
Kimberly Sullivan, VP of People & Talent at Herrmann, along with Zendesk's DeVane Cheney, Senior Manager of Talent Development, and Amanda Kizer, Principal Consultant, joined me for a LearnUpon webinar to answer the crucial question, 'How can we, as organizations, create a sense of belonging even if we're not together?' Kimberly, DeVane and Amanda all agreed that the best way to achieve this is by cultivating a leading learning culture that's inclusive and flexible for all learners. 
Now that we've wrapped the webinar, I'm sharing the key points, along with my own takeaways from this invaluable session, where we deep dived into Herrmann and Zendesk's first-hand experiences of engaging the remote workforce through learning. 
The value of learning culture
First up, Amanda explained that culture is almost like a silent code of conduct; a secret system that drives employee motivation and behavior. Similarly, learning culture supports behaviors that value and encourage learning. She explained that:
"Learning culture weaves the learning into the very fabric of the company. It's not a box to be checked, it's a strategic pillar across the organization".
Amanda also discussed how employee retention, increased engagement, and the remote workplace all interlink with your learning culture. This suggests that a learning culture not only leverages training to grow employees as individuals and leaders, but that same culture is crucial to achieving the business's growth goals.
Next, DeVane discussed Zendesk's own experience in implementing and rolling out a course, 'Allyship, Anti-bias, and Harassment Prevention Enablement Training', to it's fully remote workforce. I've added a handy link here to this section of the webinar. 
Building your remote learning culture
"We're constantly thinking forward and future planning for things like sales and growth, so it makes sense to think about talent strategy too. Make sure you're constantly asking yourself 'What do our talent need to succeed?'".
Kimberly's wise words really struck a chord with me because she's right. Many organizations don't put the necessary resources into L&D, only to be surprised when training programs don't deliver high completion rates and skilled learners. Without a thoughtful learning strategy – one that meets both the needs of the learners and aligns with company goals – you're at a disadvantage.
Of course, there's different ways companies can build a successful learning culture, and Kimberly shared five with me. Future-proofing was top of her list of tactics. It's better to start thinking about the future now and try to understand what your company's remote learning culture will look like in the long-term. 
I've added a link here that'll take you straight to Kimberly discussing how Herrmann went fully remote and created a future-proof remote learning culture.  
My key learnings
The fun I had hosting this webinar aside, I learned a lot from Kimberly, DeVane and Amanda. Here's some of my favorite takeaways:
make training an adventure for learners;
think of each course like a story that draws in the learner and makes them want more;
don't make learners work too hard for the information they need; 
keep learning simple and fun.
Another great point was to keep the realities of people's home environments top-of-mind. You'll have learners taking training everywhere, from a quiet home office to a kitchen table in a busy household.
Lastly, and most importantly, you need to care for your talent. The more flexible, fun and engaging you make learning, the more successful your training programs will be. The last thing you want is for training to add further stress to your learners' lives.