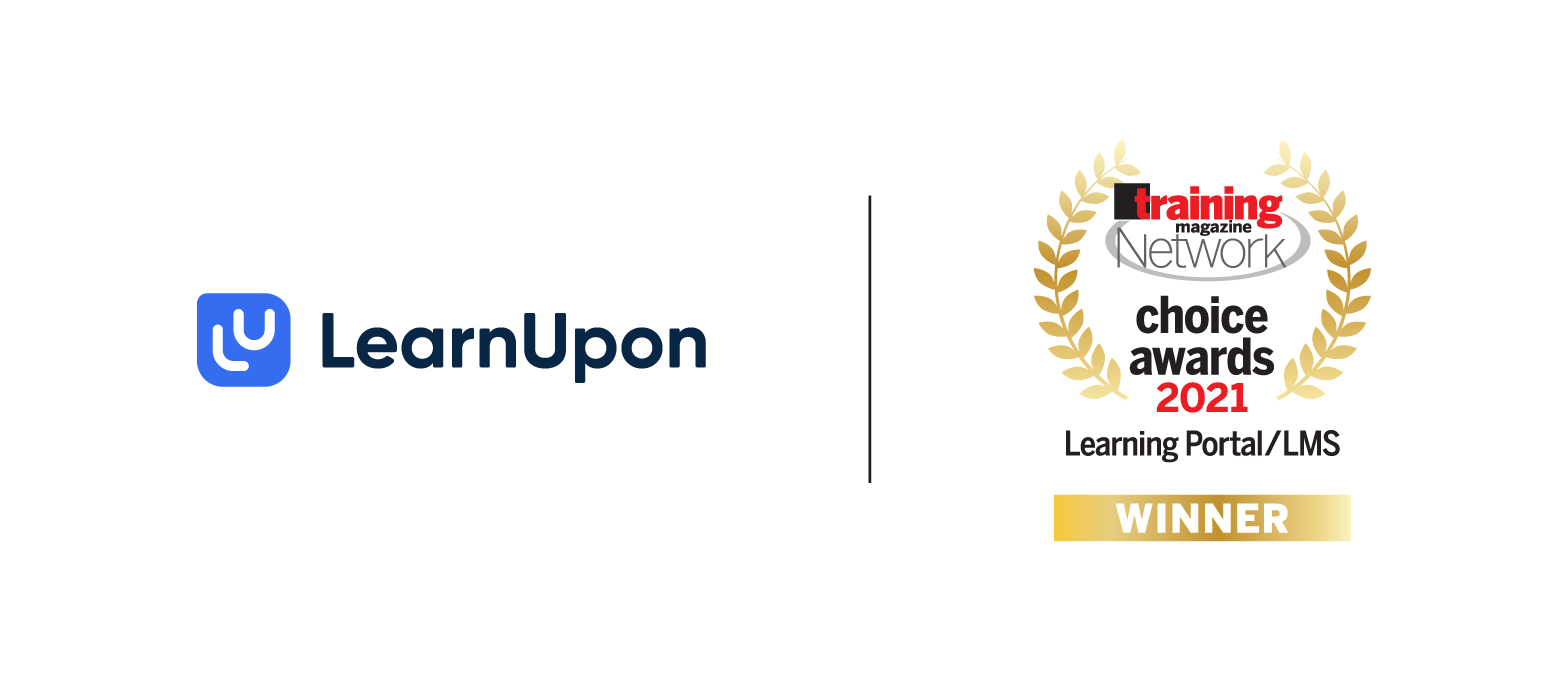 1 min reading time
LearnUpon Named in Training Magazine Network Choice Awards Learning Portal/LMS Category
Training magazine unveiled the winners of the 2021 Training Magazine Network Choice Awards —a crowd-sourced vendor awards program that recognizes outstanding training products and solutions. And today, we're excited to announce that LearnUpon has won a spot on the prestigious 2021 Learning Portal/LMS category list.
Training Magazine Network (TMN) is a free Training and Learning and Development (L&D) member community, giving members 24/7 access to free training tools, webinars, and other valuable resources. In an effort to tap into this highly experienced community's expertise and "share what works" with all of Training's audiences, they invited TMN's 56,000-plus engaged member community to cast their votes for the vendor partners they find to provide the most effective tools and solutions for their work, in six categories: 
Authoring Tools

Custom Content/Program Development

Gamification

Leadership Development

Learning Portal/Learning Management System (LMS)

Measurement, Testing & Assessment
Following the announcement, LearnUpon's CEO Brendan Noud said:
"I'm delighted that LearnUpon has once again been recognized for our laser-focus on building an innovative solution that supports learning, anywhere, anytime. Our primary objective is to help our customers maximize the impact of their training programs, and for that to be listed in the 2021 Training Magazine Network Choice Awards shows that we are achieving our goal."
About LearnUpon
LearnUpon LMS is a powerful platform with a practical approach to learning. By combining industry-leading capabilities, unmatched ease of use, and unrivaled customer support, organizations can manage, track, and achieve their diverse learning goals—all through a single, powerful solution. Trusted by over 1,200 customers worldwide, LearnUpon is one of the fastest growing LMSs in the world. 
About Training magazine
Training magazine is a 57-year-old professional development magazine written for training, Human Resources, and learning and development professionals in all industries that advocate training and workforce development as a business tool. Training also produces world-class conferences, expositions, and digital products that focus on job-related, employer-sponsored training and education in the working world. Training is published by Lakewood Media Group.