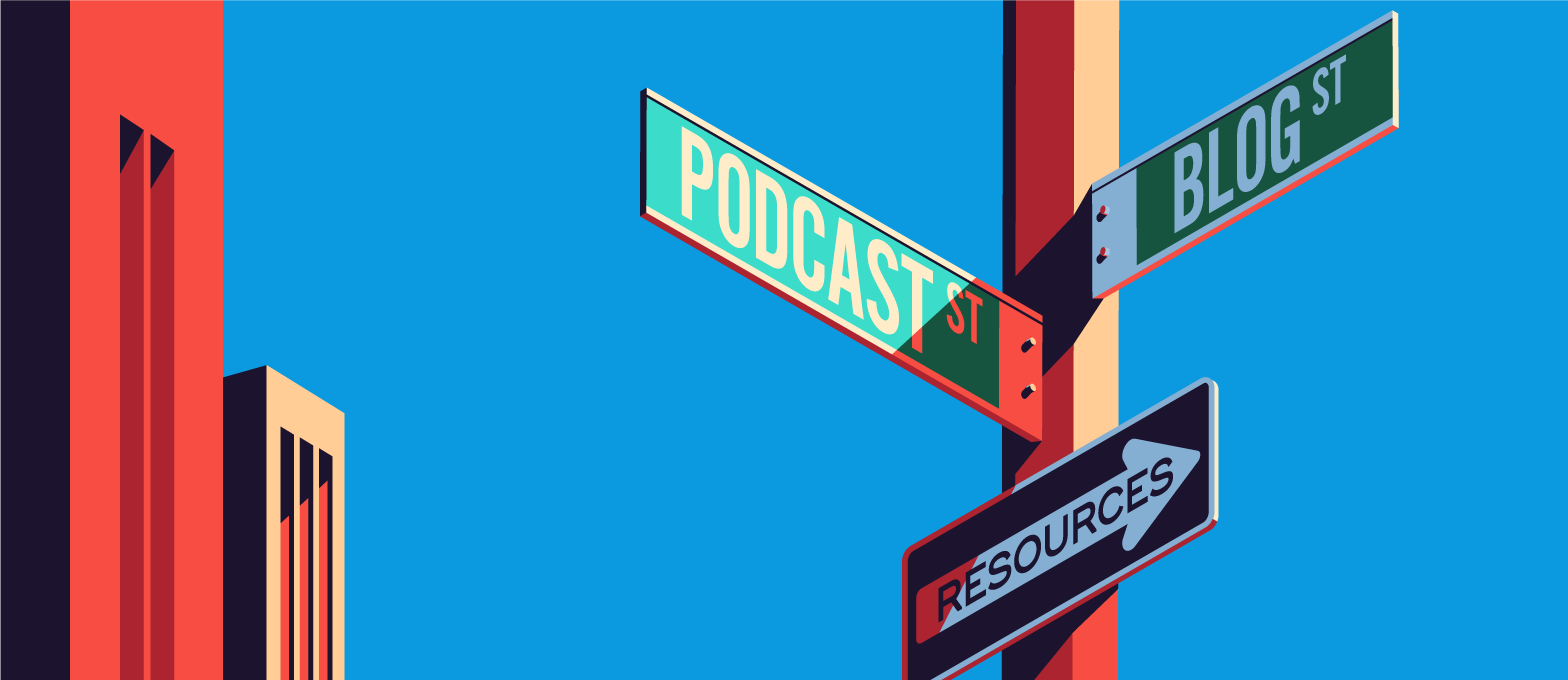 7 min reading time
The Ultimate eLearning Resources Guide (2022 Update)
As a learning leader, you need to be a jack of all trades. From creating innovative, high-impact learning and development strategies to mastering authoring tools to tackling low engagement rates, there's a lot of information to wrap your head around.
We want you to be at the top of your training game, always. So we're sharing the best eLearning resources available online right now. With over 30 resources, these assets will teach you practically everything you need to know about the world of corporate learning.
Resources
With more than 10,000 clients globally and more than 20 years of delivering research-based solutions that empower excellence in organizations, Brandon Hall has insightful reports and engaging webinars on industry subjects.
There are tons to absorb on the E-Learning Uncovered website. eBooks, webinars, and more – it's all about how to make the most of popular authoring tools.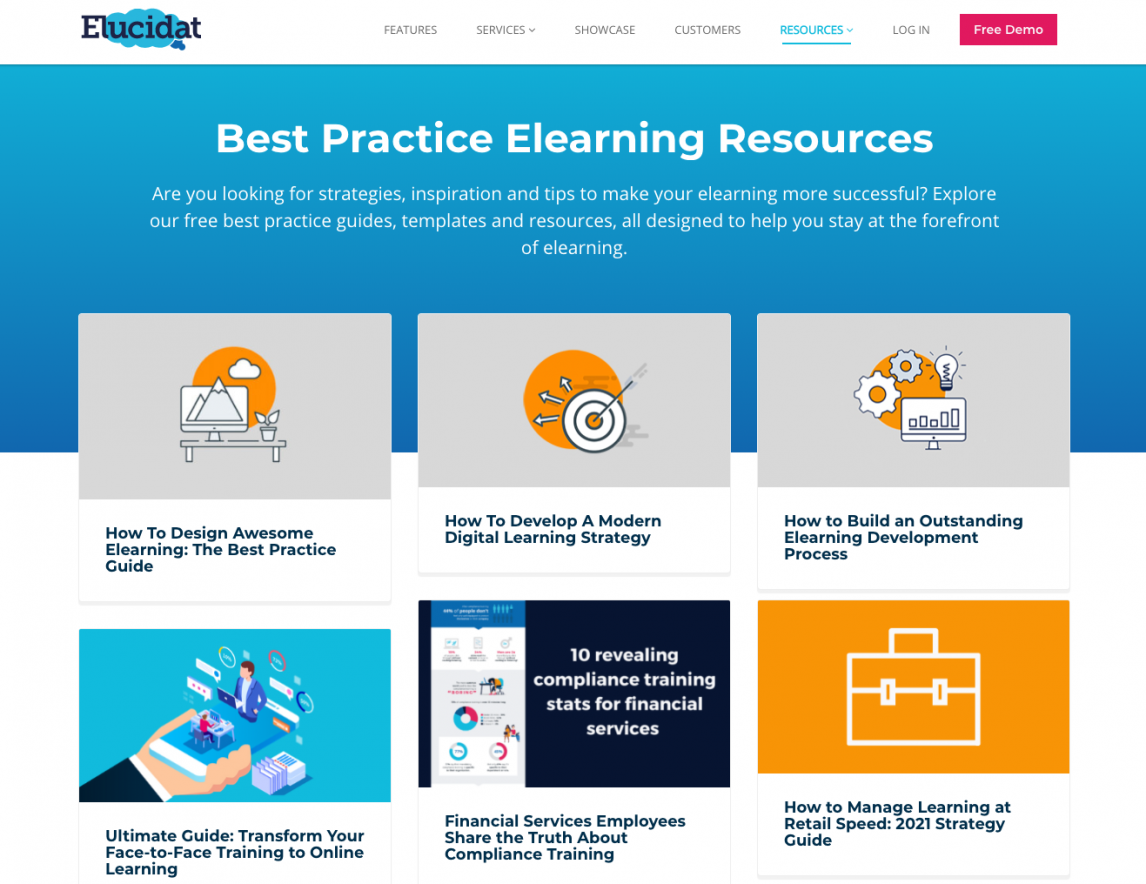 Elucidat has a ton of free resources to help make your eLearning more successful. Explore best practice guides, templates and webinars, all designed to help you stay at the forefront of digital learning.
This provides a range of resources with the aim of helping learning professionals in areas like continuing education and professional development. Resources include a weekly podcast, regular webinars, and newsletter.
Aurion Learning has several high-quality guides to read. Based on practical subjects like 'Hosting a Webinar' and 'What is mobile learning', you'll gain plenty of practical knowledge.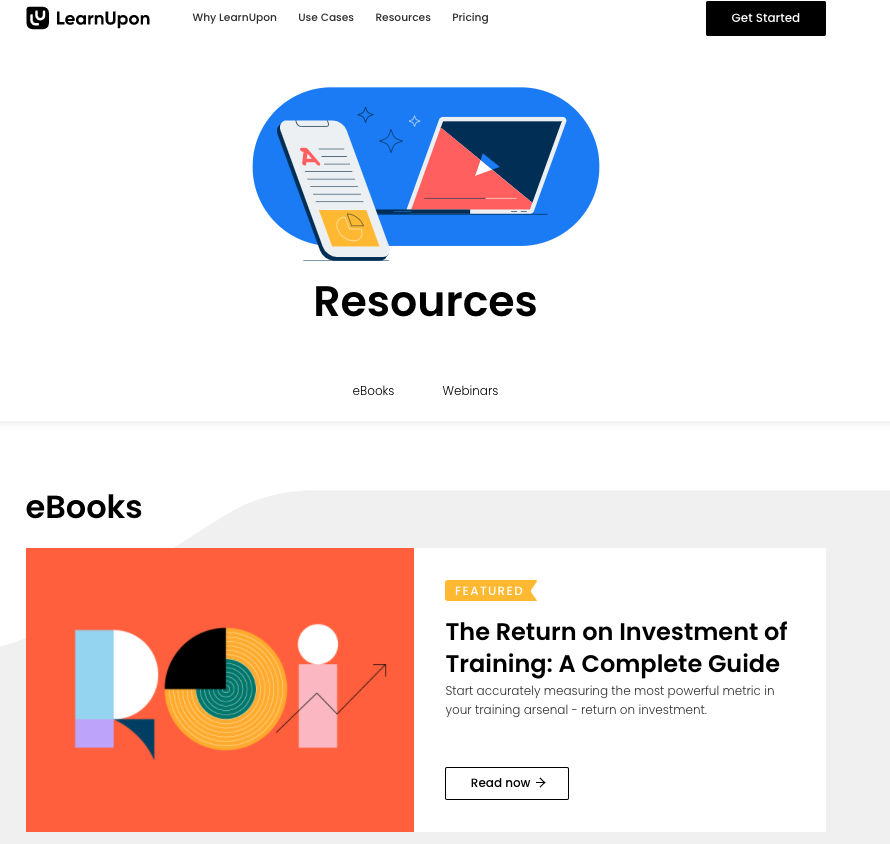 Whether you're looking for an LMS Buyer's Guide to help on measuring your training's return on investment, LearnUpon has a wide range of insightful eBooks, webinars, and whitepapers. Our resources are constantly being updated so you'll always have access to the latest advice.
Company Blogs
Degreed is a learning experience platform (LXP) that centers on employee skills development. The Degreed at Work blog is jam-packed with the latest insights, research, trends, and events. If you're looking for industry stats or up-to-the-minute reports, this is the place to go. We recommend:
Covering a wide range of topics like learning design, mLearning, gamified learning, informal learning, and 70:20:10, the Learnnovators blog has something to offer everyone, from the novice instructor to the most experienced learning leader. We recommend: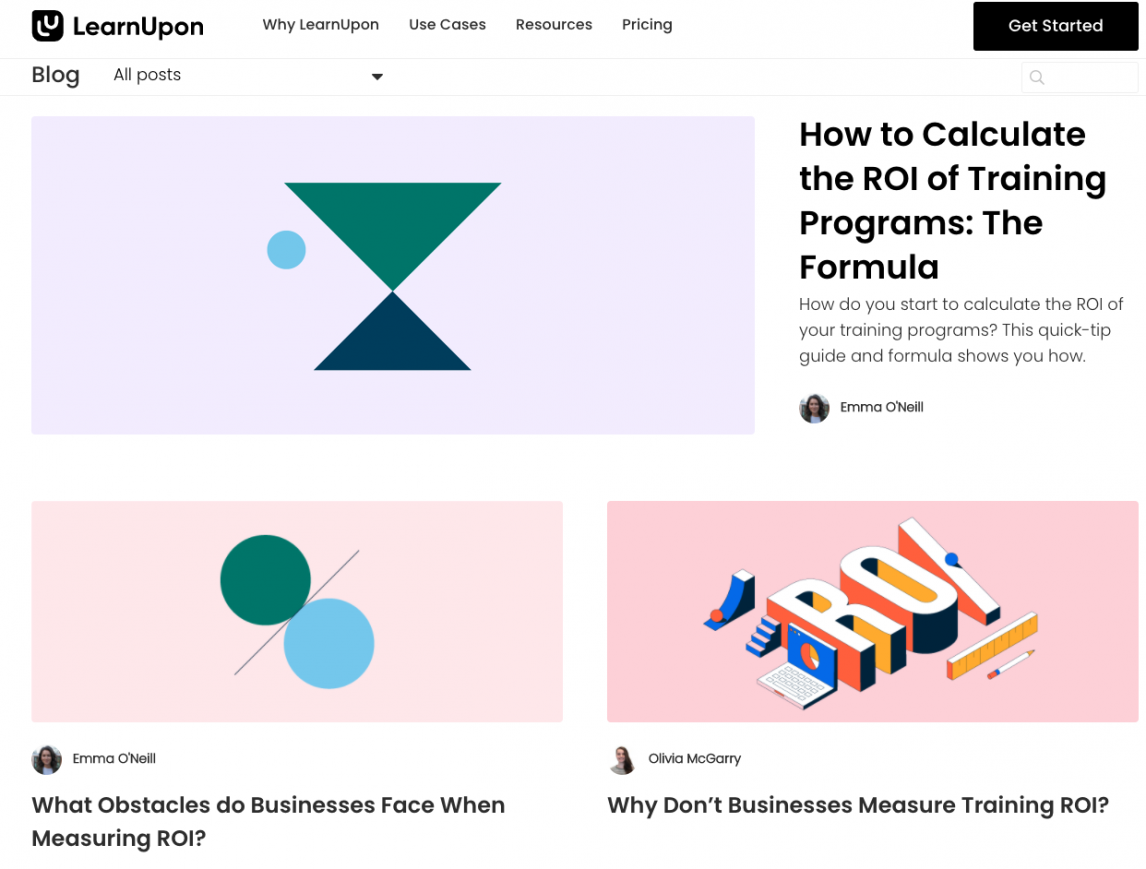 We couldn't make a list of blogs without including our own. At LearnUpon, we create content specifically aimed at organizations wanting to better their training strategies. From selecting an LMS to establishing your employee, partner, and customer learning tactics, our goal is to help you every step of the way.
We recommend: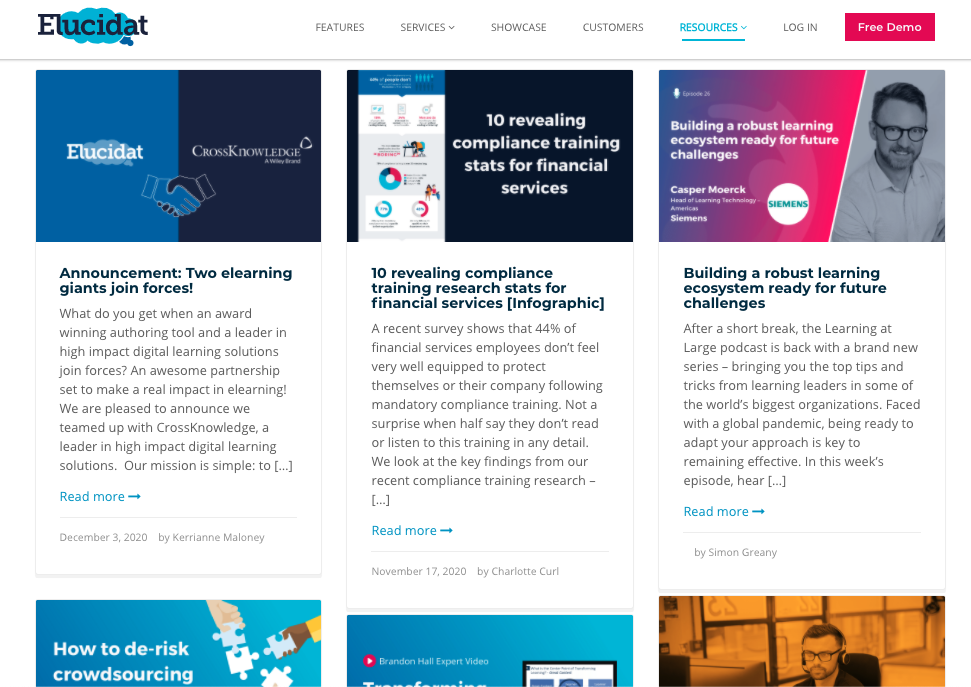 Elucidat is a great authoring tool with an equally awesome blog. From eLearning inspiration to actionable advice on how to better your course building, it's a must-read for anyone wanting to elevate their course creation skills. We recommend:
Industry Blogs
Trends, best practices, authoring tools, design, development – eLearning Industry is a one-stop-shop for all things eLearning. If you're just dipping your toe into the online training water or are a seasoned professional, they'll have something for you. We recommend:
Since 2002, Learning Solutions Magazine is one of the most trusted eLearning resources out there today. Delivering posts about an array of topics in online training, it's an invaluable resource. We recommend:
Focused on L&D departments, this site has plenty of material for people interested in improving their business's training and supporting your learners along the way. We recommend:
Described as "a multimedia publication focused on the importance, benefits, and advancements of a properly trained workforce", Chief Learning Officer has a lot of industry know-how. Covering topics such as leadership, learning delivery, and strategy, it's a resource we love to dip into. We recommend: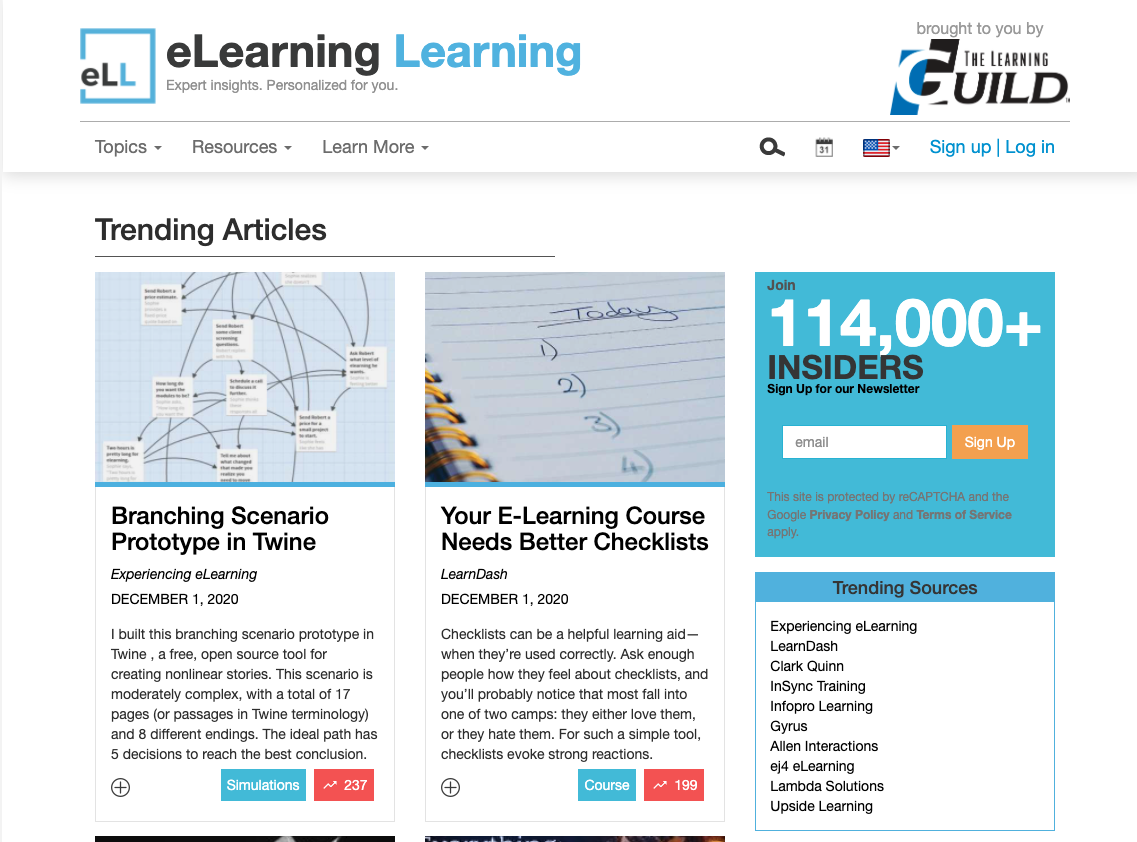 Featuring content from several industry thought leaders, eLearning Learning collects all the best resources in one handy place for you to digest.
We recommend:
eLearning Podcasts
Hosted by Connie Malamed, a learning experience design consultant, this podcast is all about "helping you design smarter learning experiences". Covering topics such as implementations of authoring tools to designing blended learning, the guests are top-notch too. We recommend:
eLearning Professionals' Blogs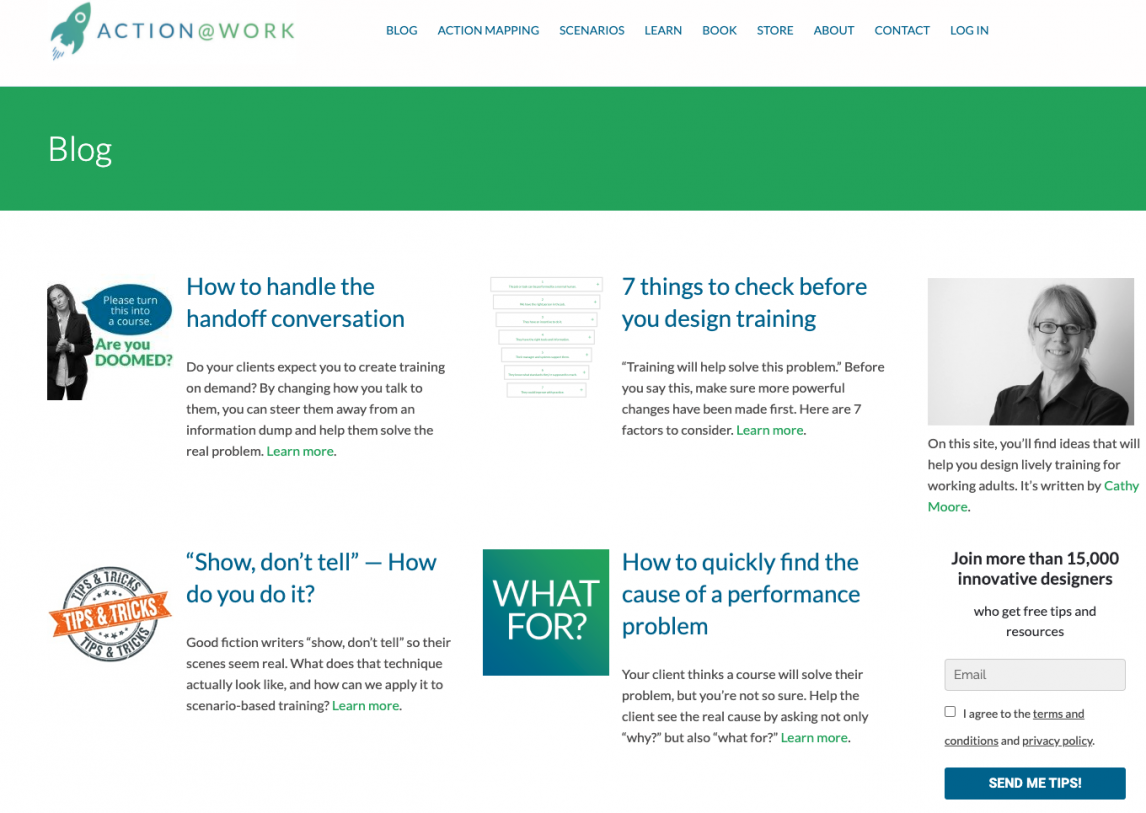 Cathy Moore's blog aims to help you achieve engaging training. Writing about issues like "How to really involve learners" and "How to get everyone to write like Ernest Hemingway", Cathy also features examples of these tips in action so they're super easy to implement. Recommended
Written by Tom Kuhlmann, a training industry expert for over 20 years, this blog focuses on people working in the eLearning industry. Tom's advice is accessible and actionable, making it simpler to become an eLearning pro. We recommend:
Craig Weiss has a strong reputation for being knowledgeable about all things LMS. Featuring reviews, trend insights and more, you can get a lot from this blog. We recommend:
Outside eLearning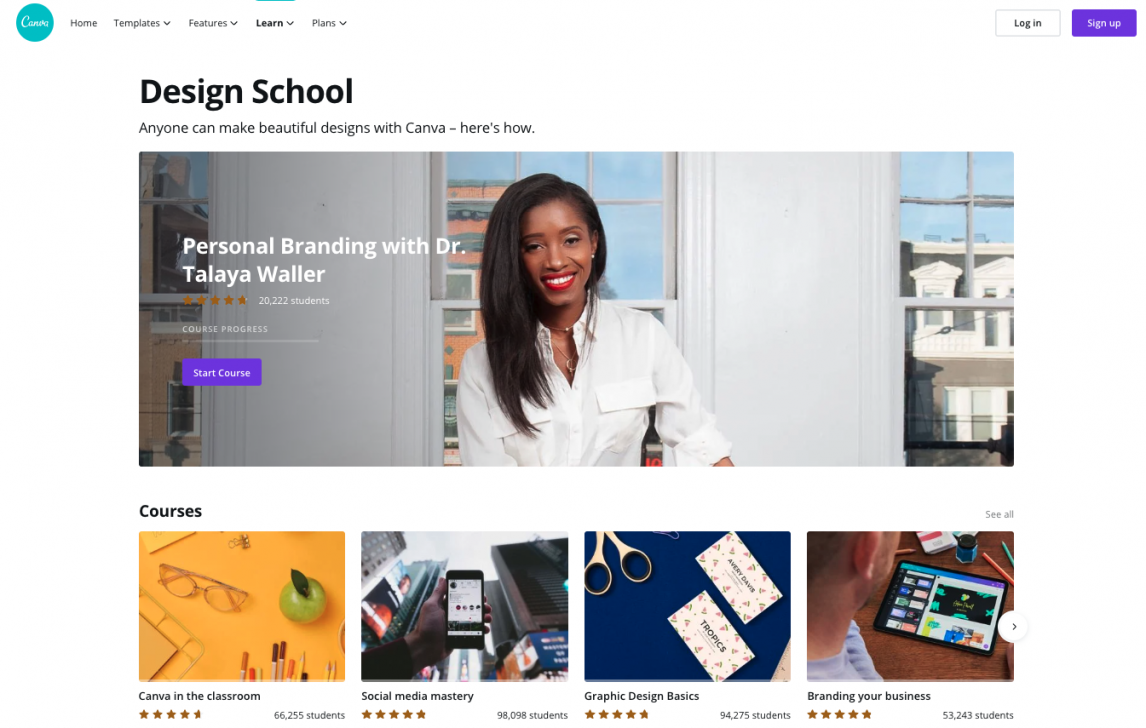 One to share with the eLearning course builders in your organization, or even read yourself if you want some quick wins for improving your course designs – Canva has some great tips on simple design principles and now offers courses, so you can create engaging designs for your learners. We recommend:
A blog about organization and productivity is a perfect read for eLearning professionals trying to juggle everything. From tracking tasks to delegating online training projects, this blog can really help. We recommend:
The Harvard Business Review covers a wide range of topics including corporate learning. Keep an eye out as you're sure to find golden nuggets of learning and development advice. We recommend:
A good read for all – eLearning professional or not – Copyblogger has amazing tips on optimizing how you communicate. If you're writing course documents or even just typing up an email, it will improve your way with words. We recommend: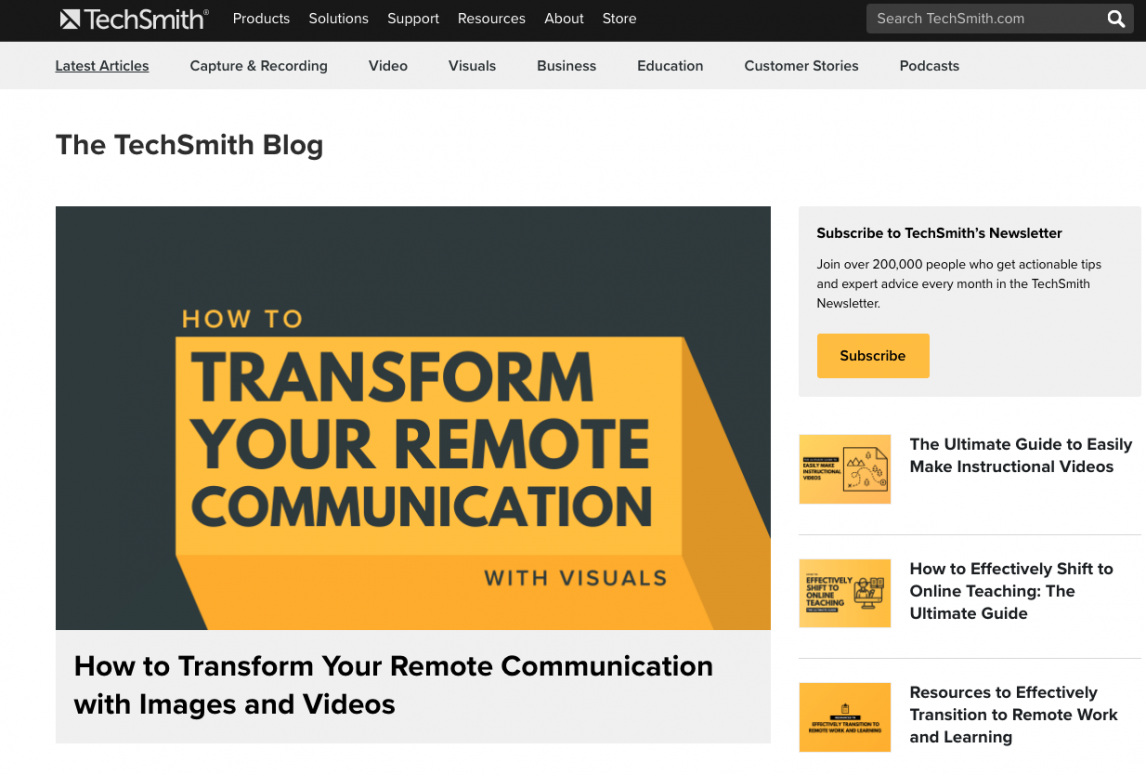 With video being such a huge element of online training, it's key that your team knows how to get it right. TechSmith Camtasia's blog has straightforward tips that really help. Screen capturing, instructional videos, and audio recording, these tips will help you create amazing video content. We recommend:
Another blog focused on video and we love it! Not only does it contain advice on how to improve your filming skills, but it also talks about how to use video to help grow your company. Best of all, it's done in a playful, tongue-in-cheek way. We recommend:
Get inspired by beautiful presentations with this helpful resource. From infographics to data visualizations to presentations, there's great information here to optimize your online training. We recommend:
eLearning Communities
Filled with insightful content, eLearning Guild is a must join community for learning professionals. It offers different packages for members, enabling you to access valuable assets to improve your eLearning.
There are a variety of impressive topics up for discussion in the LearnGeek Slack Community. Join and you'll be contributing to interesting chats about gamification, microlearning, webinars, and more!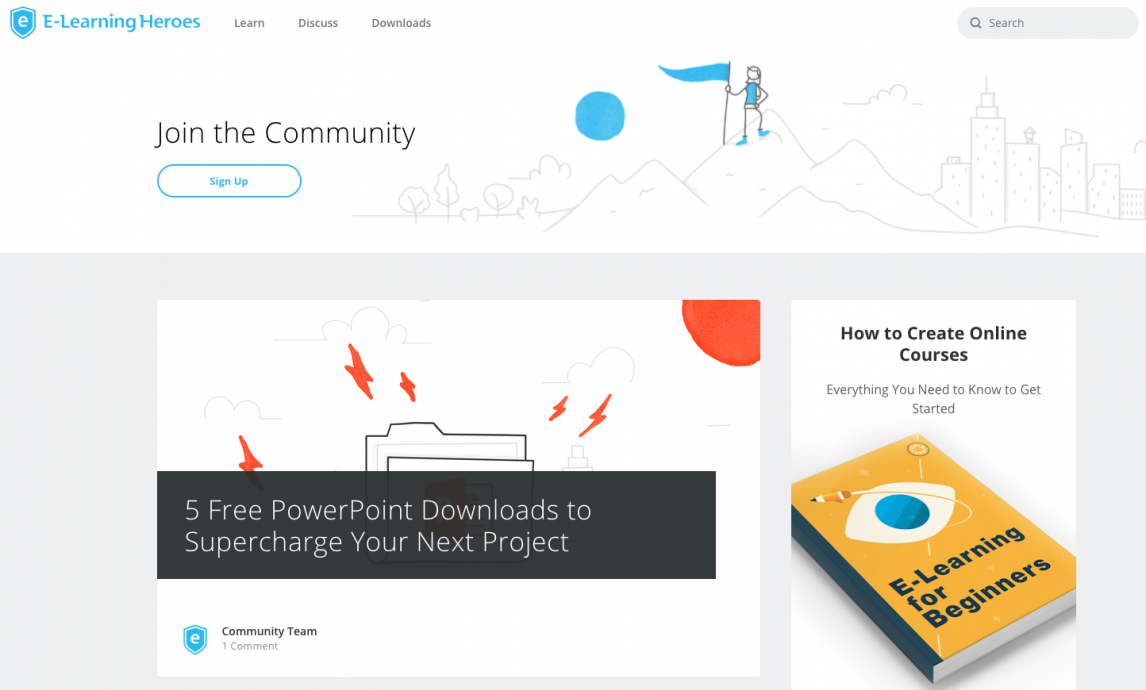 The number one community for course creators, Articulate E-Learning Heroes is a great place to ask, answer, or read about your burning eLearning questions.
ATD, or the Association for Talent Development, is a membership organization that is all about furthering your employees' skills. It has lots of valuable resources to offer in the membership center, making it informative for HR and L&D professionals tasked with developing talent in the workplace.
That's our round-up of the ultimate eLearning resources. Did we miss your favorite one or do you have a go-to resource of your own? Let us know your thoughts in the comments below.