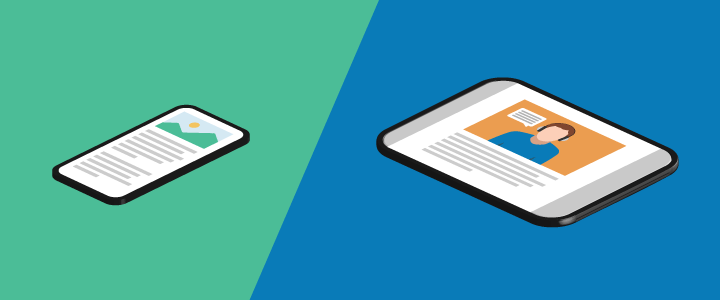 5 min reading time
What is Blended Learning?
If you're familiar with eLearning in any way, there's no doubt you'll have heard about blended learning. It's is a concept that has risen in popularity over the last few years, with its advantages being lauded by eLearning professionals and learners alike.
Despite the acceptance of the effectiveness of blended learning, there continues to be some ambiguity around its definition. So, just what is blended learning? In today's post, we'll delve into what blended learning is, and highlight some benefits it offers organizations and learners. We'll also touch on some pitfalls to avoid, and explore how you can use blended learning as part of your eLearning strategy.
What is blended learning?
The way in which blended learning is delivered is usually dependant on circumstances, making a universal, all-encompassing definition hard to establish. Wikipedia offers the following definition:
Blended learning is an approach to education that combines online educational materials and opportunities for interaction online with traditional place-based classroom methods. It requires the physical presence of both teacher and student, with some elements of student control over time, place, path, or place.
However when it comes to eLearning, the "place-based classroom methods" can be replaced by webinars, making the learning even more accessible and convenient.
Here at LearnUpon, we believe blended learning encourages personalization of the eLearning experience by combining the best aspects of in-person teaching with technology-based eLearning methods.
It broadens the learner experience by supporting anytime, anywhere learning, and reshapes the role of the instructor. When applied to eLearning, blended learning is again circumstance-dependant, but usually involves:
A portion of the learning occurs online, with the student being able to manage the pace at which they learn
Another portion of the learning is instructor-led, usually conducted through webinars, allowing remote learners to engage more easily
Essentially, through blended learning, online and instructor-led training is complementary and creates an integrated learning environment.
Benefits of blended learning
A blended learning model is undoubtedly a great way to augment the learner's experience, but its advantages go beyond that. Whether you're training employees, partners, customers or planning compliance training, organizations using blended learning will reap many rewards. Let's take a look at some of the benefits for learners and organizations:
Benefits for learners
Blended learning offers the learner convenience and flexibility; they have the ability to control their learning pace and learn remotely.
Academic research suggests that blended learning gives learners a more comprehensive understanding of the course content.
Because blended learning allows learners to interact with instructors and fellow learners, social learning is supported.
Benefits for organizations
Blended learning reduces face-to-face training costs, such as travel, accommodation, and printed training materials.
Companies can use varying eLearning methods, such as webinars, gamification, etc., which result in better learner engagement.
Because blended learning is a more efficient and cost-effective way to train, you'll see a quicker and greater return on investment.
It's also easier to track exactly who has, or hasn't, completed training
Blended learning pitfalls
Now that you know more about what blended learning is, hopefully, we've gotten you excited about what it can offer. Before we let you in on how you can start utilizing it in your training strategy, let's first outline a few major pitfalls to avoid before you begin.
The most important pitfall you'll need to avoid is using an LMS that doesn't meet your needs. You'll need an LMS like LearnUpon to manage and deliver your blended learning strategy, including the integration of webinar software.
Keep in mind that what works for in-person training may not necessarily work for online training. You should not automatically assume existing courses are ready for online distribution. Analyze who your learners are, identify what they need to know, review your course content, and use this analysis formulate a blended learning strategy.
If switching from solely face-to-face learning, take your time when incorporating blended learning into your learning strategy. Starting slow not only enables you to assess what is and is not working from a content perspective, but also gives your learners time to adapt gradually to the blended learning concept.
Of course, it's important that blended learning isn't used just for the sake of it. Once you have identified your learning goals, you can think about how each goal could be achieved in an online and/or offline setting.
Webinars: an easy route to blended learning
To get started with blended learning, you can utilize webinars in the instructor-led portion of your course. To run a webinar, you'll need a webinar tool. There are many options available; you'll just need to find the one that suits your needs. Things to consider when choosing one include the size of your audience, their requirements, and the learner experience. Some webinar tool options include:
These tools integrate with your LMS to synchronize setup, registration, and attendance reporting. Make sure you record each session so that you can use these recordings at a later date. This is a superb way to generate reusable training content. These videos can then be added to eLearning courses and delivered to your learners.
What are the benefits of integrating a webinar tool with your LMS?
If webinar sessions are part of your blended learning, integrating your chosen tool with your LMS makes sense. This will enable you to:
Schedule sessions in your LMS that automatically reflect in your webinar tool. This means you'll only have to set up a session once, and there'll be no scheduling conflicts.
Register your attendees through your LMS, with the data being sent to your webinar tool automatically.
Monitor attendance data that is automatically transferred back to your LMS, meaning you don't have to waste time by manually updating this information.
Halt the repetition of tasks, improve reporting, streamline workflows, etc. It's also super easy to set up.
When using blended learning, keep in mind that its aim is to combine the strengths of both traditional and online learning methods in order to give your learners a more engaging learning experience. Through blended learning, you'll take advantage of the best of both worlds, benefitting both learners and instructors. LearnUpon LMS makes it simple to set up blended courses that contain any combination of face-to-face and online training components.
Why choose LearnUpon?
LearnUpon is a powerful solution to manage, deliver, and track your training. It's everything you need to deliver high-impact training that accelerates your business growth.
LearnUpon LMS streamlines and centralizes training management across your company. Our team is trained to deliver personalized solutions based on your training needs and use cases. Schedule a demo with one of our experienced team.
Not ready to schedule a demo, but still want to get access to LearnUpon?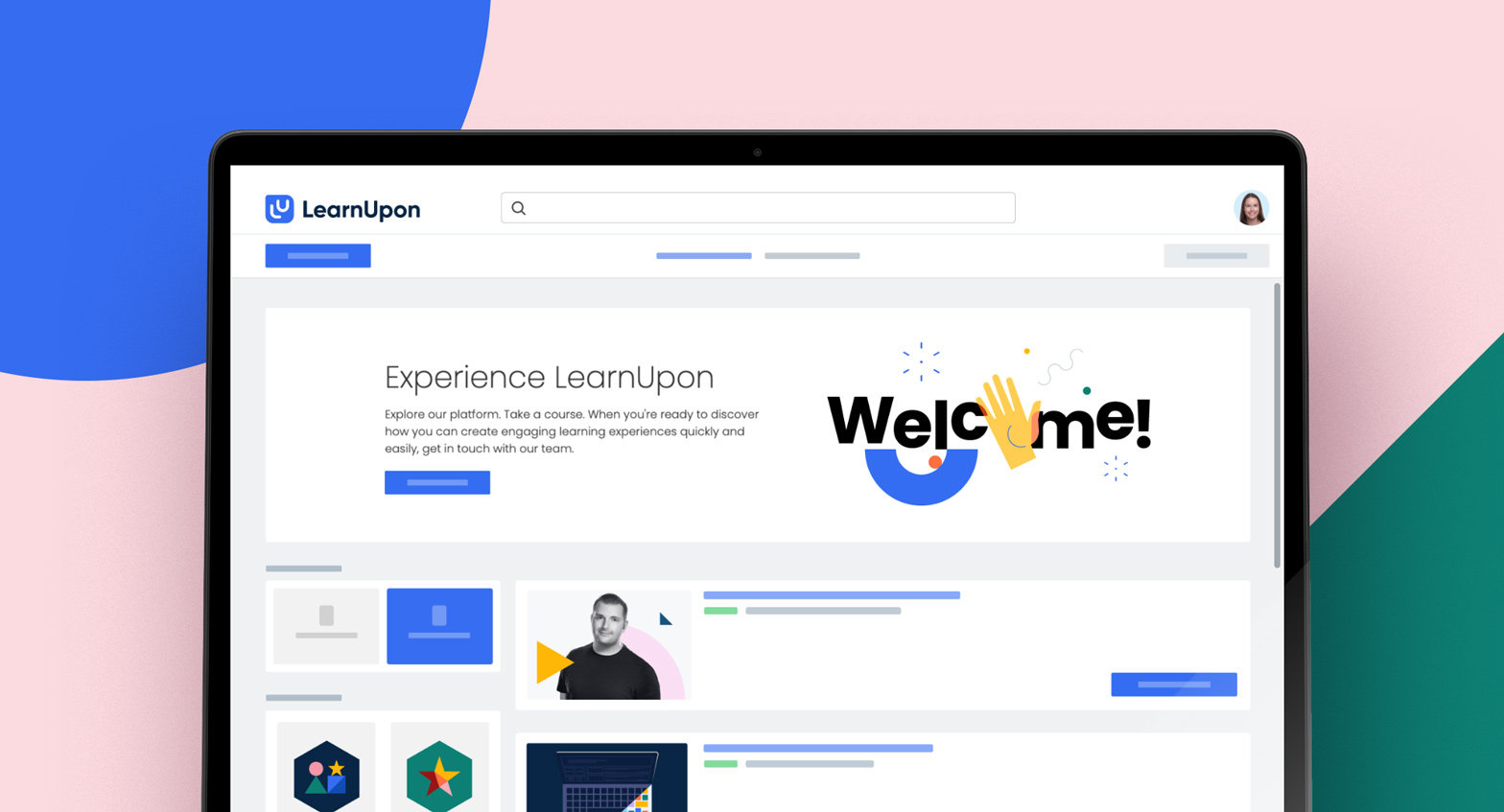 Try Experience LearnUpon. You'll have the opportunity to explore LearnUpon, launch a course, and see first-hand how our learner-centric LMS makes training engaging, accessible, and simple to do. There's even three preloaded courses available so you can see the power of LearnUpon for yourself.