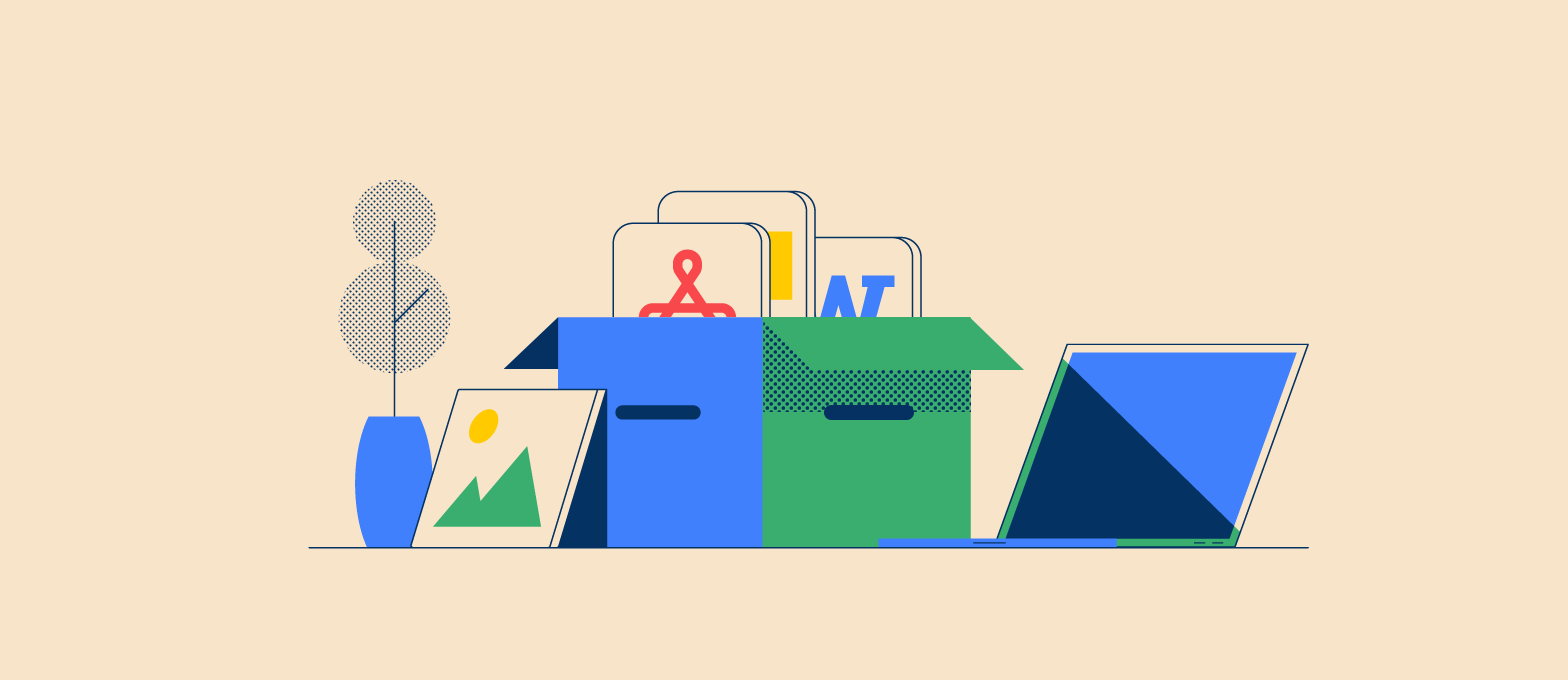 4 min reading time
Build Online Training Courses with Materials You Already Have
"How do I start building an online training course from scratch?" At LearnUpon, we hear this question non-stop from new customers who are migrating from in-person to online training.
This is an understandable question. Building new content from the ground up can be an intimidating task – especially if you need to get it done fast.
Our answer: you probably have most of the elements for your courses already at your fingertips – you just need to know how to join everything together. So, let's take a look at the individual building blocks of an online training course and then delve into how they can be combined to create an engaging learning experience.
Content for online courses
The best thing about course creation is that it's a case of mix and match. You can combine different types of media, then using modules in your learning management system, they can be arranged to make a structured course.
All you have to do is upload your content and drag and drop your files, choosing from:
Text documents – PDF, Word, Excel, PowerPoint
Text and image elements – Using the editor
Video – MP4s or using an embed code
Audio – MP3s
Exams – Add an exam module and choose from a variety of question types
Surveys – Add a survey module for your learner that includes ratings, questions, order lists, and free text responses
Assignment – This module allows learners to upload assignments for instructors to receive, review, and give feedback.
Classroom-based training materials

If you are moving from an in-person training model, here's your chance to look at the content you already have and repurpose for your online training.  For example:
A brief welcome to everyone explaining the topic in a broad sense and the learning outcomes.
A hand out detailing the key points.
A presentation that expands on points to make the topic more understandable.
Video or audio that bolsters your points.
Get the learners to answer exam or quiz questions to gauge their understanding and reinforce vital information.
Encourage feedback from the learners to improve the content and structure of the courses in the future.
Even if you have only a handful of this content, it's still a great start; these are the basic building blocks of an online  course.
Structuring your courses
Every course you construct should focus on one, key thing – the goal. This is where a well-planned course structure shines. Therefore, when putting your content together, keep the structure and flow top of mind so that it can be accessed and interacted with in your LMsS. Here's some examples of common goals:
Everyone in your business must pass a compliance course, like health and safety training to adhere to legal standards.
You need to improve the product knowledge of the Sales team to increase sales numbers.
We need to train the Support team in a new process so that they can answer queries faster.
SCORM
SCORM is the defacto standard for online courses. If you've never used SCORM, it might seem alien, but it's widely used for so many reasons:
Developing courses in SCORM helps make course content more interactive.
SCORM courses accurately track the time taken to complete. The courses are bookmarked each time a learner closes the course so you can report on the duration of time it took your learner to finish the course.
SCORM courses can be uploaded to any LMS that supports this standard. This means you can migrate your course content to a new LMS with ease.
SCORM isn't perfect though, and before you make your decision, here's some of the downsides:
To create SCORM courses you'll need an authoring tool or a developer – not the best option for budget-conscious trainers.
Creating SCORM content takes more time than an LMS's native course builder. If you need to get up and running quickly, it can create bottlenecks in your launch.
Instructor-Led Training
An instructor-led session is the practice of conducting training with an Instructor 'present' (in-person or via webinar). The instructor's knowledge of the subject matter helps the individual or group of learners to understand the topic in greater detail.
They usually consist of a single element (or module) of a course. If the course only contains a single module, then the course is just a live session (in-person or webinar).
Alternatively, why not combine live sessions with other on-demand modules to create a blended learning approach.
For live training sessions, you'll need a webinar tool, like Zoom, GoToMeeting, or WebEx. Handily, you can integrate these tools with your LMS, allowing you to schedule sessions or record attendance in one system.
Certificates
A key function of an LMS is to award certificates to learners when they've completed a course. The certificate is 'attached' to the course. If the learner meets the criteria they are sent the certificate -simple. An LMS can even handle re-certification programs to automate this process.
Gamification
Gamification is a simple way to keep your learners motivated during their training. It fosters a positive learning experience that keeps learners engaged.
Remember, a course is just a structure. It's a vehicle for you to share information with your learners. Use the materials already at your disposal to rapidly build online training courses and iterate them over time.
Have you recently started building courses with an LMS? Why not share some tips for others in the comments below?