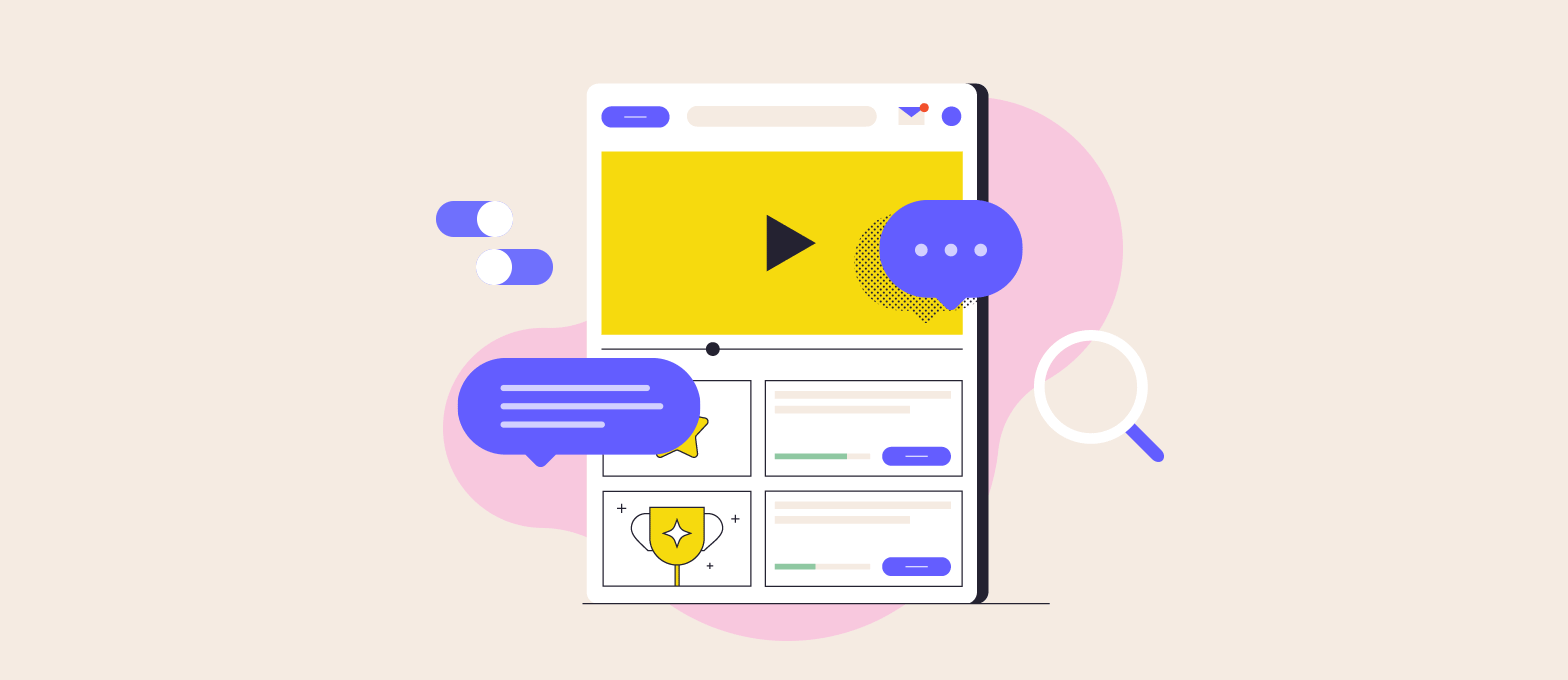 3 min reading time
The Ultimate Guide to Remote Training for Businesses
Typically, implementing online training is an incremental process. You start with employee training, roll out a few courses, hold a webinar, then start educating your customers, and so on. But, due to the current climate, things have changed. 
Many teams are being thrown in at the deep end – tasked with setting up online courses to train remote employees and customers, their main concern is how to make it happen right now. 
To make the jump as straightforward, achievable, and hassle-free as possible, our team has created an online training "care package". This list of resources will help your business get up and running quickly, making the move from in-person to remote learning easy.
What is Remote Learning?
Let's get started with the need to know information about remote learning. In this guide, we explain how remote learning works for your business and the key LMS features to make it impactful throughout your business.
What is an LMS? (Learning Management System)
If your business is in its infancy of online training then you'll need an LMS. In this explainer, we share what a learning management system is and how it can help you train your remote learners. 
10 Tips to Quickly Adapt to Online Training Using LearnUpon
For businesses using LearnUpon's LMS or if you're interested in how an LMS can help you, we've collated a list of LMS features and functionality. Each tip will help your business to smoothly and easily make the most of remote learning. 
How to Create a Storyboard for eLearning Content 
Planning and building your own content is a difficult task, especially if you use different types of media. Storyboarding your courses is a simple way to clarify and plot a cohesive course so that it hits every vital point you need to make. 
How to Plan an Online Training Module
Here's a handy guide on how to develop and break your course down into multiple modules so that it's easy for you to build, but digestible for your learners. 
6 Tips To Create Online Courses for Employees
Unsure how to create course content or what resources to include in your training courses? Here's a list of easy wins you can embrace to fast-track your course creation. 
How to Use Screen Capture in Your eLearning (And the Best Tools to Do It)
When you have a process or product to explain to your learners, sometimes the written word isn't the best medium. Using screen capture instead allows you to quickly record a process and show how to do it in a visual way. 
How to Convert your eLearning PowerPoint to Video 
Course content doesn't have to be built from scratch. If you already have PowerPoint presentations used for face-to-face training, why not convert them to video? You can even add a voiceover to talk through the presentation and capture your learners' attention. 
Top 10 Tips for Using Videos in eLearning 
If video is something you want to explore and use more of in your training courses, then you need to know the tricks to doing it well. Here are 10 actionable video tips that we stand by. 
What is an ILT?
Still want the human touch to your online training? Then we'd suggest you consider Instructor-Led Training. Be it delivering remote training one-to-one or to a group of learners, this guide will help you get started. 
Integrate your Webinar Tool with your LMS
If ILTs and webinars are playing a big part in your online training, we suggest you integrate your preferred tool with your LMS. A speedy process (setting up a direct integration only takes a minute) you'll be able to schedule sessions and report on attendees, all within the LMS. 
Record your Zoom Meetings to Create eLearning Video
ILTs and webinars are the perfect training type to repurpose. Done in a couple of clicks, you can record your Zoom sessions, then add them as a module or course to your LMS, so that your learners continue to get value from them. 
Upskilling Your Workforce: How to Do it Through Training
Although it's an uncertain time for many businesses, it's still all hands on deck. Team members are pitching in across the company to help out wherever they can. Give them a helping hand and increase their impact by offering them the chance to re-skill or upskill in an area that is needed. 
As always over the coming weeks, we'll continue to add more and more resources to our blog that will help your business transition and adapt to remote training. If you're interested in knowing more about how an LMS can help you, chat to LearnUpon today.
Interested in improving your learner's experience further? Watch our on-demand webinar where Laura Wilson talks to Brandon Hall Group about how it takes more than a technology solution to achieve business goals.