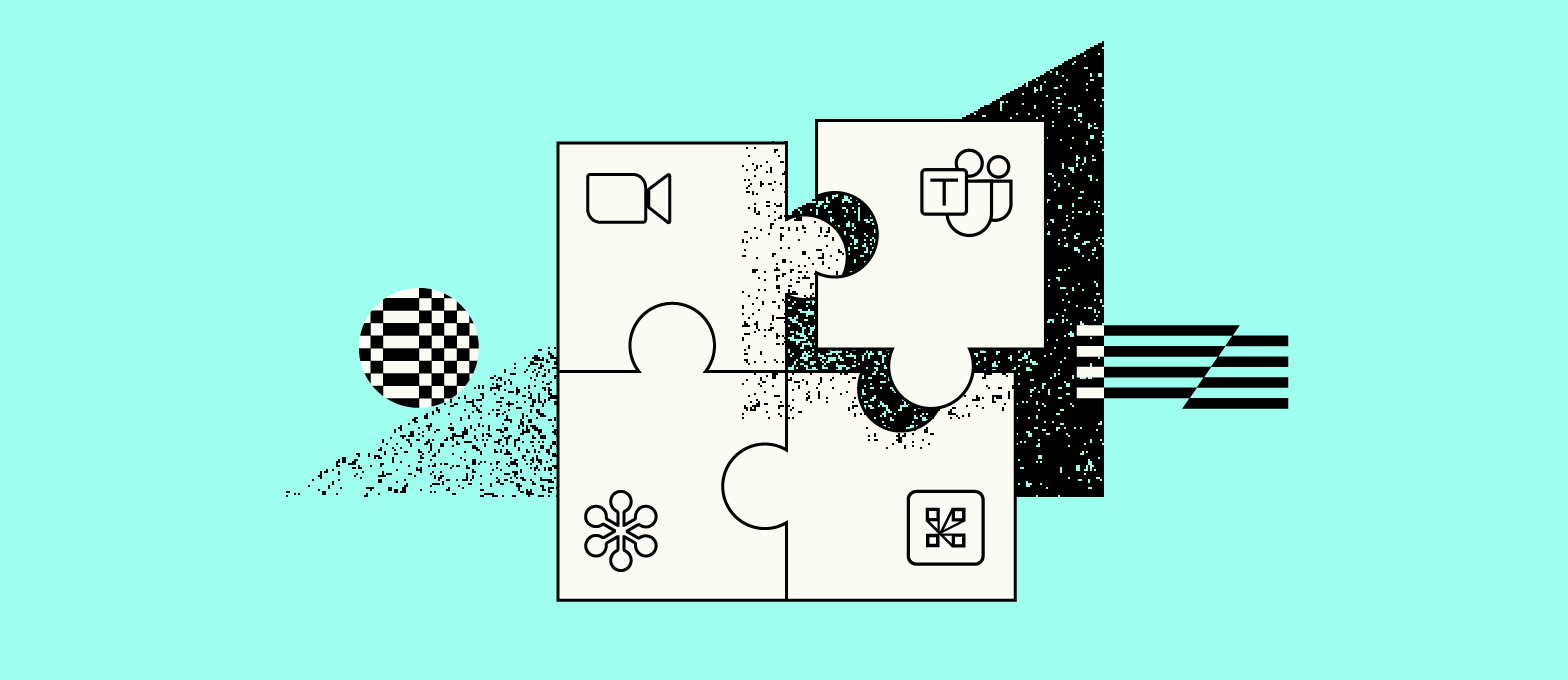 2 min reading time
Seamless Live Learning: Integrate Your Webinar Tool with Your LMS
Webinars or live learning sessions are everywhere. The perfect avenue to connect and engage with learners in today's hybrid world, they've become an integral part of so many businesses' learning strategies.
With such high demand, it's critical that your learning team can manage, deliver, and report on live learning sessions in a fast, hassle-free way. That's where integrating your favored webinar tool with your LMS comes in.
Seamless and efficient, let's talk about why you should integrate your webinar tool with your LMS.
What does a webinar integration do?
The aim of any integration is simple – automate time-consuming, repetitive tasks. This is done by synchronizing data from one system to the other.
When integrating your webinar tool to your LMS, there are three stages to this synchronization: Schedule, register, and report. Here's how each stage works, and most importantly, how they take work off your already busy plate.
Schedule once and you're ready to go
Anyone in your team—Admin, Manager or Instructor—can create and schedule a live learning session in your LMS. Once done, the session is automatically created in your webinar tool also. This means there's no jumping between platforms, no risk of scheduling conflicts, no repetitive actions; just one set up, and your session is ready to go.
A central hub for learners to register
It's not just your learning team that gets to escape dealing with multiple platforms, your learners do too. With everything happening inside the LMS, they only have to register there, making the process effortless for your learner. And, once registered, you also don't have to worry about their data, as it's all automatically sent to your webinar tool, where it builds your registration list.
Added to this are notifications. Once your learner is registered, the session appears in their LMS dashboard, and they're sent reminder emails and even an iCal to save the session in their personal calendars. All done automatically, of course.
Attendance reports so you know who's there
Lastly, once your learners access and attend the session from a link within the course, this data is recorded in the webinar tool. Then, all this data is automatically passed back to the LMS, enabling you to accurately report on the webinar performance and learner attendance.
Connect LearnUpon to your webinar tool
With our ILT Center, we focused on building a best-in-class, centralized solution for all live learning, empowering you to quickly, easily, and scalably deliver the training you want.
How to integrate your webinar tool to LearnUpon's LMS
Our ILT Center provides one convenient place where you can create, schedule, and manage live learning.
As a training owner, you can create in-person or online sessions through your preferred webinar tool (Zoom or MS Teams) without having to leave the LMS. In just a few clicks, you can add all essential information too, like a title, description, and more so your learners are in the know.
What's more, with multiple Instructor levels, you share the workload by allowing others to help plan and manage sessions by assigning them to your training, making management so much more scalable.
Start delivering live learning today
Integrating your webinar tool with LearnUpon means there's no more headaches that come from manual processes. It's just simple, seamless, automated live learning for both your admins and learners.
Are you delivering training via webinars? If not, then get started today.