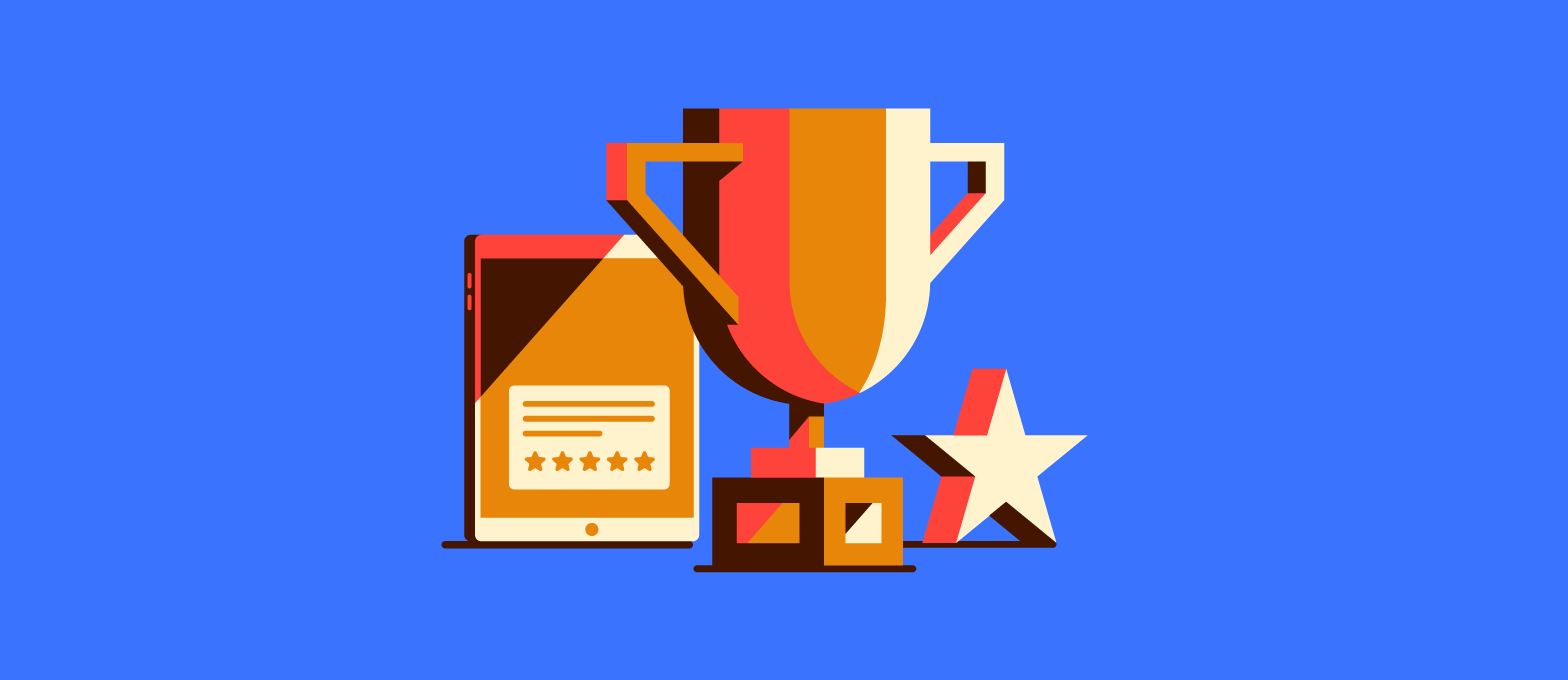 7 min reading time
How to Get the Best LMS for Your Organization
How do you find the best LMS for your organization? For most of us, the search starts with Google. We type the phrase "best LMS", find list after list explaining why 'X' LMS is better than 'Y, and we try to navigate from there. But, with over 1,000 learning management systems on the market, it's impossible to research and test them all.  So, how do you know you're making the best choice for your organization?
Each year at LearnUpon, we're approached by thousands of organizations. All looking for an LMS, they're confused about the solutions on offer and how to meet their needs. That's why we developed this guide. It will help you focus your search by asking the most relevant questions, filtering out the unsuitable solutions, and pinpointing the best learning management system for your business.
How to Find the Best LMS Software

What are your training objectives?
First, you should know your organization's learning objectives. This is a common theme we see prepared businesses do. By determining your learning and development goals, you'll find it easier to get the best LMS for your organization's training needs.
Having clear training objectives means you're not wasting resources looking for an LMS with features that don't suit your needs, saving you time and your organization money. Not only that, but it also gives you insights into the features you'll need in your LMS.
We have a full guide on how to develop training objectives, but it's a good start to ask yourself:
What skills do you want your users to learn?
What do you want them to achieve by taking training through an LMS?
What are your learners expecting to take away from their training?
Once you have concise objectives in place it's a more straightforward search. You'll know what you need to achieve with a solution and you'll have a clearer idea of how to meet those needs.
Who is your learning audience?
A crucial step in choosing the best LMS is to keep your learning audience top of mind during the selection process. They're the ones who will be using the system after all.
The success (or failure) of your entire strategy depends on learner experience and engagement. A non-tech savvy learner will need an intuitive, easy-to-use LMS. An employee who works out-of-office will need a mobile-responsive, accessible solution. These are important considerations that will impact your final decision.
No two audiences are created equally either. What works for employee training might not suit customer education or partner training. Or, you might need to train multiple audiences all within the one system, meaning you'll need a dynamic, multi-portal system that suits each audience. You need to find a solution that is configurable for your distinct audiences to ensure you get the best results.
What's the best LMS platform for your industry?
With so many LMSs on the market, a quick way to narrow down your options is by industry. There are a number of LMSs that cater to specific industries.
For the higher education market, you've got platforms like Canvas, Blackboard, and Moodle. These are built with a focus on teaching and learning processes that are built for schools.
Others cater for pharmaceutical and health, SMBs, manufacturing, telecommunications, and so on. Additionally, some, provide a solution for all industries – enterprises, software, training companies. LearnUpon is a corporate learning management system and caters to many types of training, including customer, employee, compliance, and partner.
At this stage, it's vital to do your research; check out online vendor reviews to see what similar businesses are using, and analyze which providers have a good reputation in your industry. It'll give you insight into what vendors you should focus in on.
Is Cloud-Based or Self-Hosted better for your organization?
Another question that will immediately narrow your search – is a cloud-based LMS or a self-hosted LMS better for your organization? This is a decision based entirely on what your business needs.
There are pros and cons to both. With cloud-based, most of the technical work is done by the LMS. Businesses don't need to worry about installing hardware and allocating resources to manage it. For managers and learners, it's as simple as logging in and getting started.
However, a self-hosted platform only works if your organization follows the same architecture across all platforms. It also leaves you and your team handling applications, like servers, databases, resources, and budgeting.
If your company needs the LMS to grow with you, cloud-based is a smart choice. These platforms are flexible and can adapt to you growing from 1,000 to 10,000+ users easily.
Self-hosted platforms can be expanded, but it's up to your internal team to manage activity and storage as user numbers grow.
User experience
Whatever LMS you decide to pick in the end, it's essential that it works for the users. When looking for your perfect solution, it can be easy to get caught up in the shiny features some offer. But features mean very little if the admin and learner experience isn't seamless.
If your LMS is overly complex it puts learners off completing the necessary courses, wasting your hard spent time and money. It can also be a huge barrier to learners with little technical skills, putting them at a disadvantage to those who are more familiar with the technology. Look for a simple user-interface, easy accessibility, and a seamless experience; it will make learning so much more enjoyable for your audience.
On a similar note, your LMS should work for the admins who'll be using it. Having an admin who can't do the basics, like creating a course, is the same as a driving instructor not knowing how to start a car. In both instances, the learner is put at a disadvantage and your organization will be less likely to meet its learning goals.
What LMS features do you need?
One of the biggest deciders is the features that are important to you. Each business has a different view of what is an essential feature, but there are some commonalities:
Course creation: With this being such a major component in an LMS, it stands to reason it should be simple to create and manage them. Being able to arrange your courses by dragging and dropping the content into place, is a simple, but effective way to manage course creation.
Responsive Design: With mobile learning becoming accepted as standard, many companies want their learners to learn on any device, at any time, from anywhere.
Multi-portals: If you have multiple audiences to train, choosing an LMS that allows you to set up multiple portals, all managed with one login, is a must. This makes life easier as you can train multiple audiences in their own unique environments.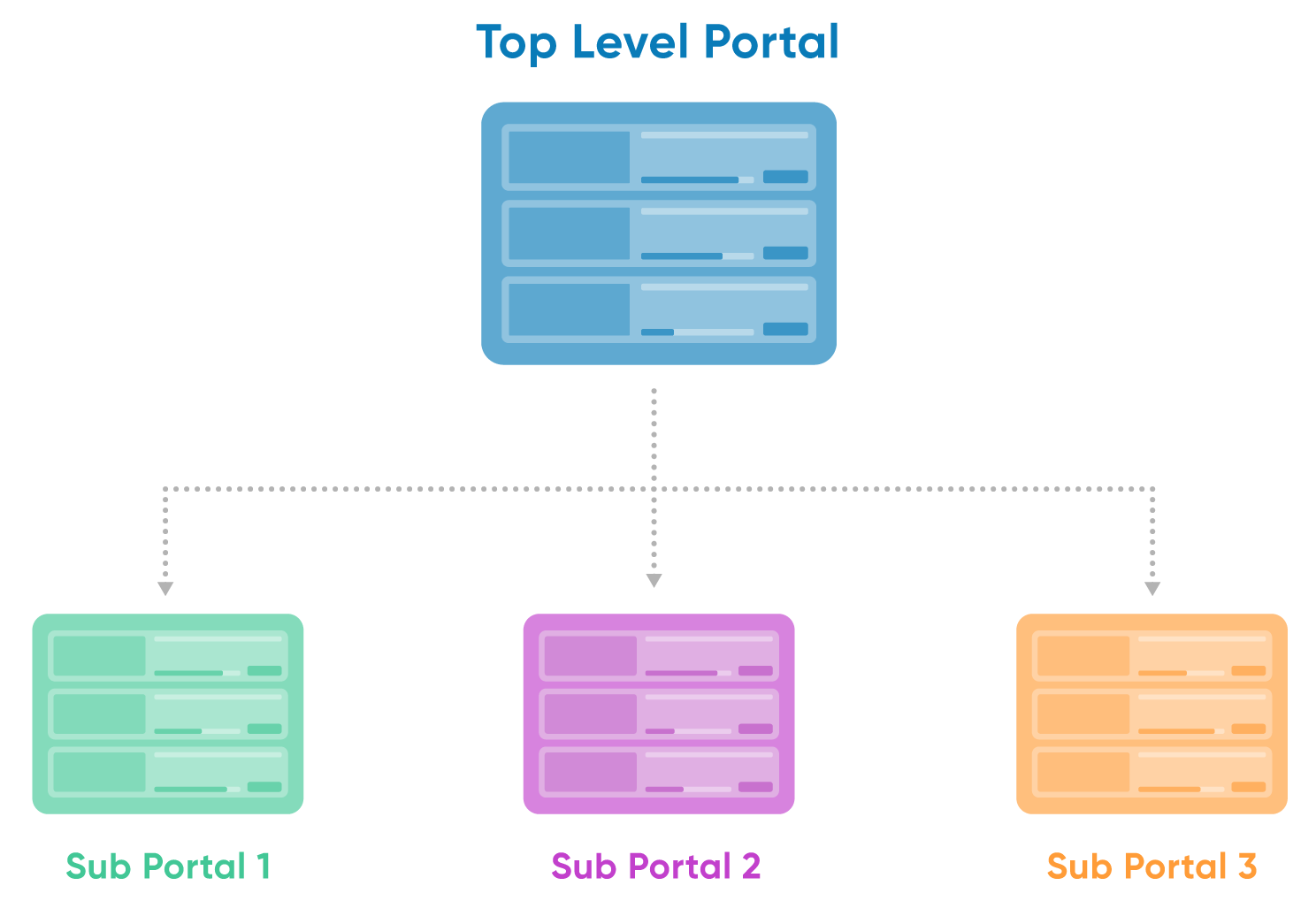 Reporting: Reporting allows you to track learner course progress, exam performance, and training histories. Make sure you can export this data – with the ability to automate this process being a massive bonus.
Integrations: Being able to seamlessly connect integrations with your LMS, allows your organization and learners to automate and scale training with the software already being used. For example, LearnUpon's LMS integrates with Salesforce, your HR system, and Zapier meaning you can continue working without interruption and without needing a developer.
Learning Paths: Learning Paths empower you to easily enroll learners in paths of courses so that you can plan out months of training with little need for ongoing enrollment or management. Learners will work through the path whilst you get on with other tasks. It also gives the learners a clear set of goals to work through over a certain period of time.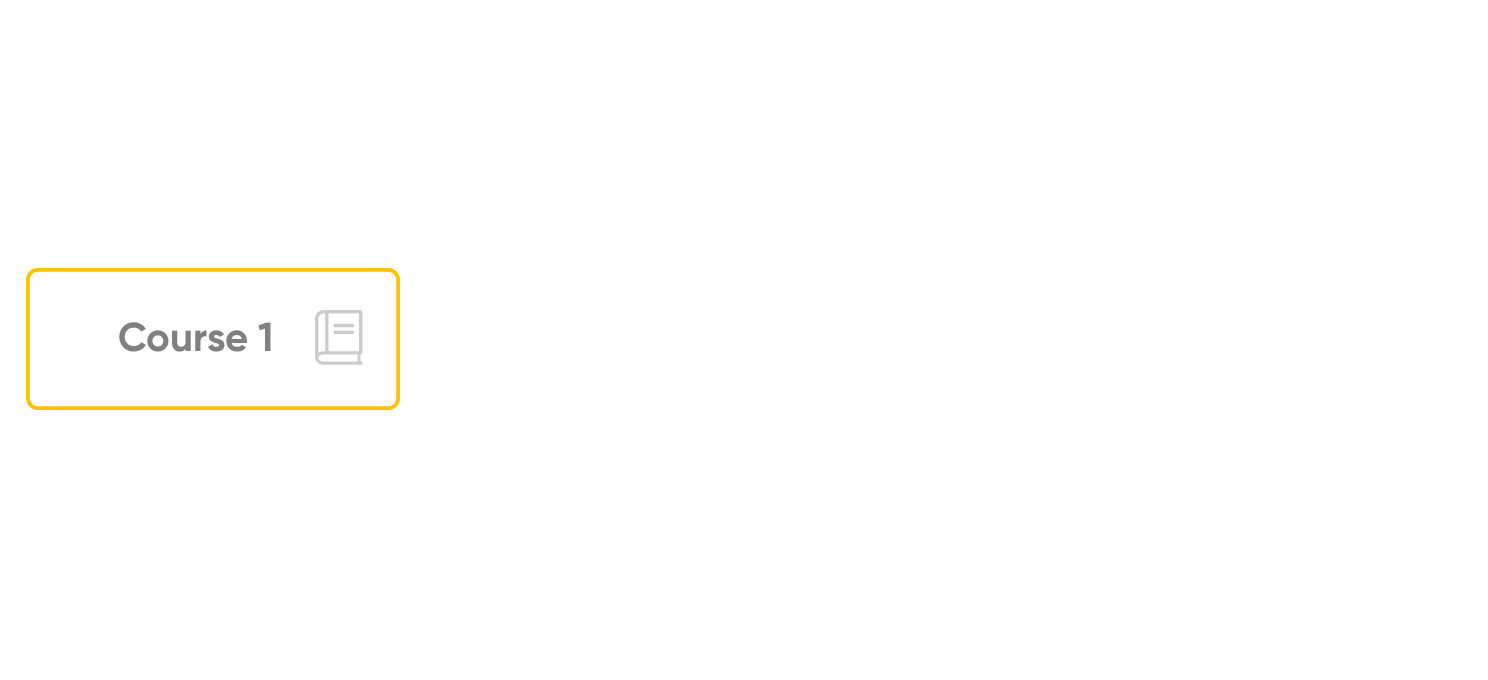 Support: Implementing an LMS in your organization takes time and money, so it's vital that your vendor has excellent customer support. Ask your shortlisted candidates about their support hours or the average response time, so you'll be confident you'll never be left alone.
Reliability: When investing in software, it's important to ensure it's reliable, and that your organization and its learners have constant access to your LMS. A good LMS should provide quality support to all their clients, so you can continue delivering your training without worrying.
SCORM and xAPI Compliant: Managers and admins can upload SCORM and xAPI files (standards of eLearning that can help you to make eLearning content more interactive) and roll them out within seconds. The best LMS's should have this capacity so your training is slick and engaging.
How focused are your potential LMS vendors on training?
When it comes to the best LMS platform, there's a product divide – a company that's focused solely on an LMS or a company whose LMS is a smaller part of its product offerings.
Many organizations automatically go for the latter. They're already using other products that the company offers and it's familiar with, but this isn't always the smartest choice. Here's why:
When a company is solely building an LMS, all their time and effort is put into building the best features for their users. A vendor that offers an LMS as part of their product library may not focus as much energy on their LMS, meaning it may be lacking in the key features you need.
Even if the features you need are included, it may not be as refined as a sole LMS focused vendor. A sole LMS provider may offer you a platform that is more user-friendly and intuitive to use.
Additionally, you may end up paying for extra products and features you don't want or need with a multi-product LMS vendor, as the system comes as one part of a bigger package. If you go with a sole LMS provider, you only pay for what you want and need.
How to get started?
With all of these questions asked and answered, you should be able to pinpoint the suitable solutions and find the best LMS for you. However, if you're still struggling, reach out and talk to vendors.
For example, here at LearnUpon, we welcome calls that help you discover if we're the right solution for your business. A quick 15-minute chat with a team member is an investment that can save you days in wasted searching. And, if we're not a good fit, we'll point you in the right direction. That way you know you'll end up with the best learning management system for you and your learners.