3 min reading time
Employee Onboarding Software: The Tools Your Organization Needs
When plotting a comprehensive strategy, one of the top decisions your team has to make is "what employee onboarding software do we need?" Sounds like a straightforward question, right? However, it's one that needs a little thought. Depending on your organization and its needs, there are a number of options for software that can be used in isolation or as part of an onboarding toolkit. It's down to you and your team to discover which tools will help you not only create an impactful strategy, but one that's streamlined and efficient to deliver too.
Download the eBook
Discover how to get more out of your onboarding. Download the eBook "Build an Employee Onboarding Program with a Learning Management System" and get straight-forward advice on how to plan, create, and deliver a successful employee onboarding strategy for your organization.

Your Best Employee Onboarding Software Options
There's a wide variety of top-notch tools available today that help businesses deliver efficient and effective employee onboarding. Importantly, some can be used alone, while others work better as part of an onboarding suite. Here's some of the most popular onboarding software available for your business.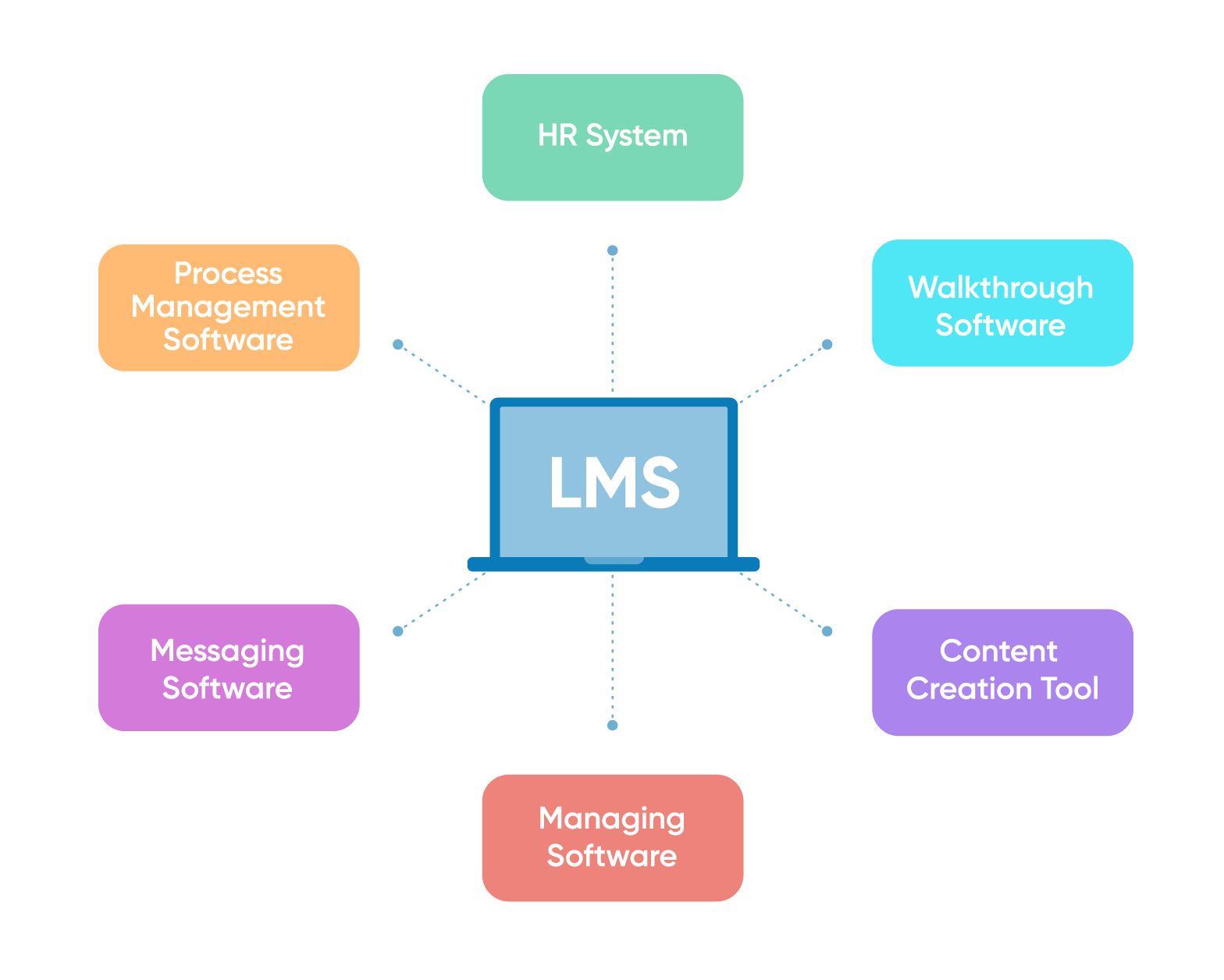 1. An LMS (Learning Management System)
An LMS is one of the most powerful solutions to help you onboard your employees. It works by enabling you to deliver, manage, and track the new hire training process. Purpose-built LMSs like LearnUpon allow you to create engaging courses, set exams and assignments, collate resources, automate managing of onboarding, and much more. It's the heart of your onboarding ecosystem if you're looking to deliver efficient and effective training.
2. HR System
Another core solution your business should invest in if you haven't already is an HR system. They organize and manage the onboarding process, from paperwork to employee records, and more. There are lots of HR systems on the market, like BambooHR, and it's down to you to discover which is best for your organization.
3. Project Management Tool
Asana, Teamwork, Trello, Basecamp, Jira – there are plenty of great project management tools on the market. They not only help your team plan new hire onboarding step-by-step, but they can also be used to set goals for your employees that keep them on the right track.
4. Messaging Software
Another tool that is probably already in use in your office with platforms like Slack being so ubiquitous, office messaging software can be used to get your new hires up to speed. You can create groups, allow them to view team processes and message histories, ask questions, and importantly get to know other employees. This is just the tip of the iceberg when it comes to tools you can use to build your onboarding strategy. From content creation to process management to walkthrough software, it's all about what your organization needs.
Choosing the best employee onboarding software
Before you jump in and invest in employee onboarding software, there are some steps we suggest you follow:
1. How do you plan on onboarding?
The onboarding software you need is very much dependant on how you want to onboard and what suits your process best. If you have a full suite of courses you need your learners to take, then an LMS is the correct choice. Lots of procedures to follow? Then you'll need an HR system. Most likely you'll need both; an HR system to manage procedure and an LMS for delivering, managing and tracking training. Remember to map out how you're onboarding your new hires before you invest.
2. What do you want to achieve?
When considering your software, look beyond features and functionality and ask – "does this help solve my problem?" If you're struggling to update a manual, time-consuming process, look for an LMS and HR system that will automate that process. Or if you're looking to add structure and measure the return on investment of onboarding, look for software that will fill this gap. Focusing on what you actually want to achieve will get you better results in the long run. It's wise to think beyond your onboarding process too. Remember, employee onboarding is only part of your overall training program. Hopefully, it's the first step in a long road of employee education. So consider your long term goals when investing in software.
3. Build your toolkit slowly
Not every tool is needed straightaway. We suggest starting with the most pressing tool first, then introduce more from there. In fact, to build a truly successful onboarding strategy it's best to gather your software gradually and find the solutions that really work for you and your business.