3 min reading time
Creating a Successful Onboarding Program with an LMS
The best onboarding programs aren't just constructed by subject matter experts. They're built by teams who truly understand how to mix content and tools, in this case, a learning management system (LMS), to make a process that's efficient and achievable. To do this, it's smart to invest time in discovering the LMS workflows that make the onboarding program simple to deliver. Here's a guide to the LMS features that will enable you to effectively onboard your new hires.
Download the eBook
Discover how to get more out of your onboarding. Download the eBook "Build an Employee Onboarding Program with a Learning Management System" and get straight-forward advice on how to plan, create, and deliver a successful employee onboarding strategy for your organization.

LMS Workflows for the Best Onboarding Programs
1. Add your new hires to your LMS
The first step in creating an LMS onboarding program is to establish how you'll be adding your employees to your LMS so they can access their training. You've got several options here. Batch uploads allow you to add multiple employees via CSV to your LMS all at once. Alternatively, you can manually add each learner one by one. But, if you're experiencing or expecting a wave of growth in staff numbers integrating your LMS with your HR system is the top choice.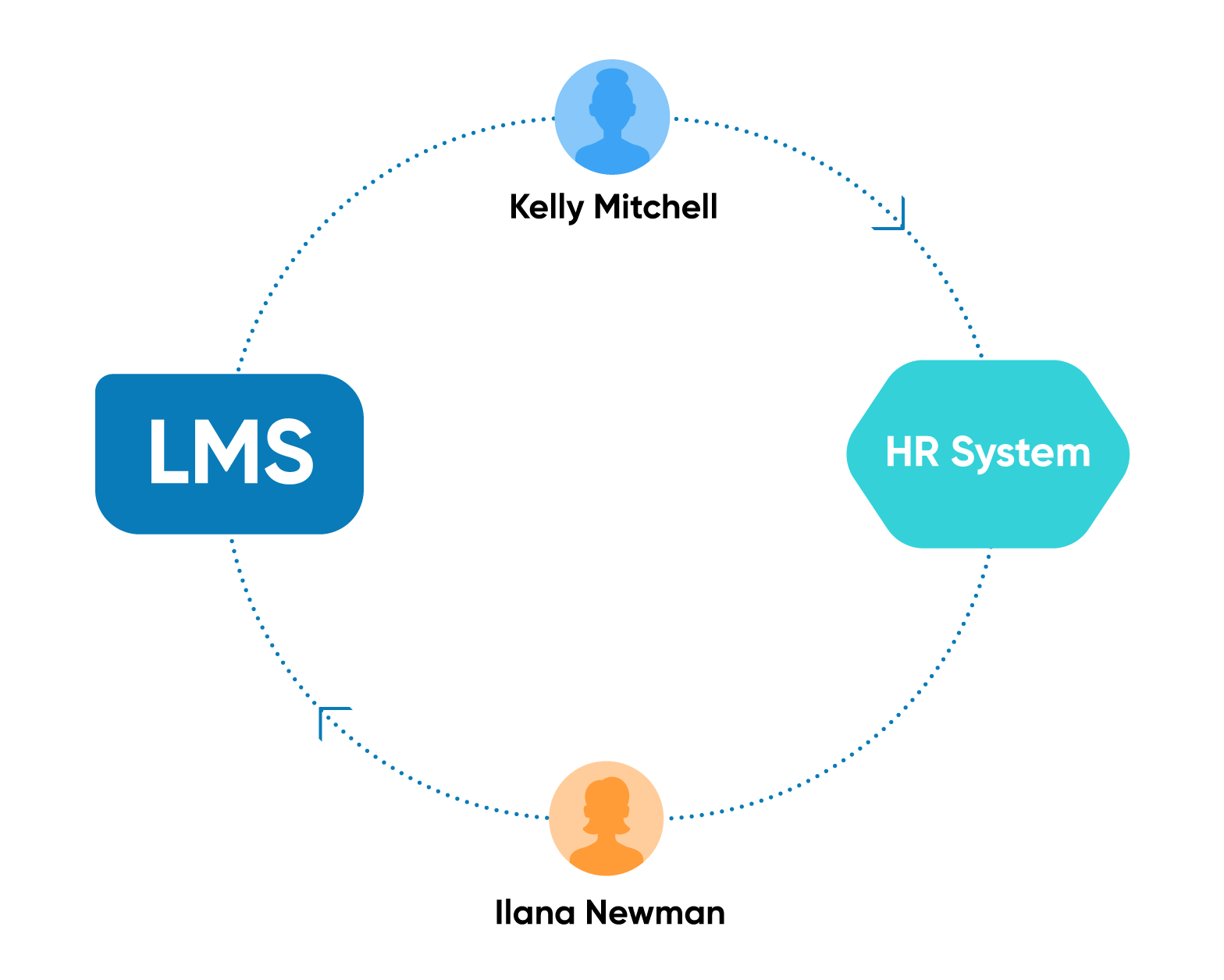 Connecting these two systems removes the middle man – your team – and cuts out a recurring manual task. It's simple. When a new hire is added to your HR system, their data is sent to your LMS too and an account is created. No extra work is needed from you, there's less chance of errors, and you have peace of mind that your learners have access to the training needed.
2. Automate enrollments
Now that you've automated how you add users to your LMS, it would be less than ideal to have to manually enroll every learner. So, it's a good idea to create auto-enrollments to your onboarding program. It's a simple process; you set your own criteria that assign learners to courses within the LMS. So, for example, when your new hire is added to your LMS, you can create rules that any new user is automatically added to a "Welcome to the Company" onboarding course and beyond initial set up, there's no further input needed from you.
3. Stick to timelines with due dates
Having a clear timeline of your onboarding process is a necessary step. You need to ensure that your employees are learning what they need to know in a specific timeframe. With each course, you can select a time period by which their courses need to be completed. Be it a week, a month, or whatever you want, due dates allow you to know your new hires are consistently meeting their onboarding goals and keeping up with their training schedule.
4. Group learners
Different hires require different training and need access to particular courses. You can make sure this happens with groups. Groups are a feature that separates your learners into segments with each one having their own tailored content. You can create groups based on whatever criteria you wish (teams for example; customer support, sales, marketing) and once a new hire logs into your LMS they have access to all the same courses as their fellow team members.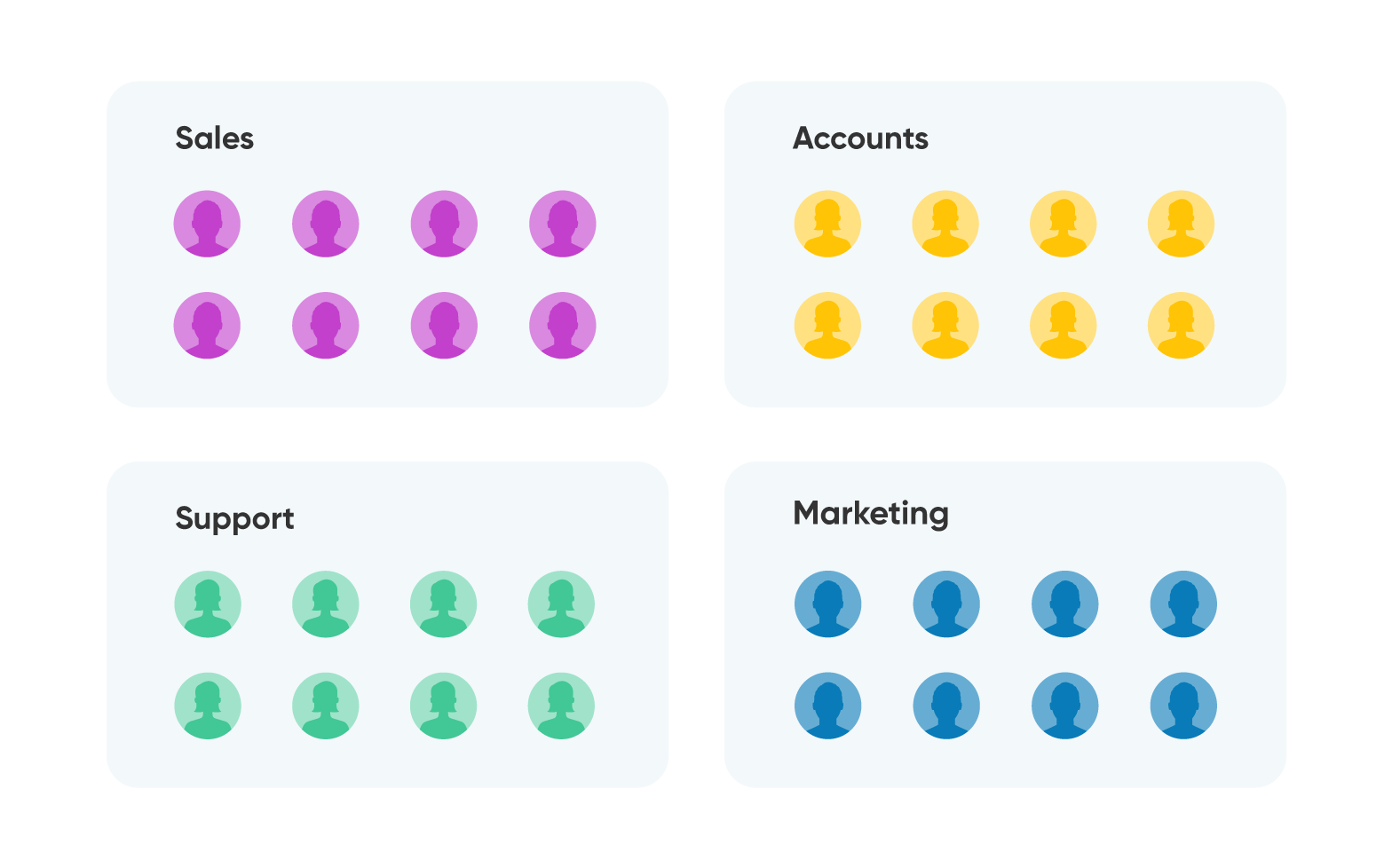 To add an extra layer, you can auto-assign to groups based on specific guidelines you decide so they're automatically added to a group and have access to the required training materials.
5. Assign admins, managers, and instructors
Onboarding programs are a team effort. There are a number of stakeholders – managers, HR, co-workers, etc. – that need to be involved at different stages. This is where LMS user roles come in. Based on the type of input needed, you can assign team members as admins, managers, and instructors. With each one having different levels of access, multiple people can monitor employee development, give feedback, and even assign courses to learners whenever needed.
6. Measuring the success of onboarding programs
Report, monitor, and improve – these three critical steps are essential for successful onboarding. And with an LMS, you can easily view reports to see how your onboarding program is performing. You can access details of new hires' performance and ensure they're keeping up to speed, gaining the knowledge they need. Additionally, you can measure your new hires overall performance to see where there's room for improvement.