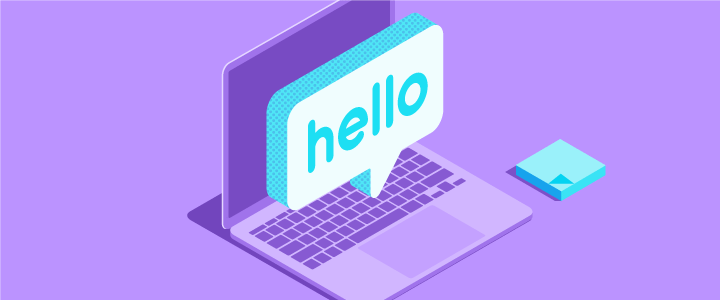 3 min reading time
The Importance of Onboarding New Employees for Your Organization
As a business that needs to deliver employee onboarding, you'll have a key motivator – reduce onboarding time, roll out a training standard for every employee, etc. But, in reality, the importance of onboarding encapsulates much more. Organizations with stellar onboarding strategies start small – a couple of courses and a single goal to begin with – but they have a larger plan. They see the big picture; a full onboarding process that's significant for your employees and the business as a whole. As an organization, it's critical to identify the desired outcomes of your onboarding plan so you can work towards each one and measure their impact successfully.
Download the eBook
Discover how to get more out of your onboarding. Download the eBook "Build an Employee Onboarding Program with a Learning Management System" and get straight-forward advice on how to plan, create, and deliver a successful employee onboarding strategy for your organization.

The Importance of Onboarding New Employees
The importance of new hire onboarding is two-fold. First, its effect on your employees on an individual level, then its influence on your overall organization.
1. Improved Performance
One of the clearest benefits employee onboarding has for an organization is its impact on productivity rates. Companies that have an onboarding process boast 50% greater new hire productivity when compared to those who don't have any onboarding procedure at all. This means more success for your employees, your business and your customers.
2. Increased Retention
Reported as one of the top long-term benefits by businesses, onboarding increases employee retention. A great onboarding experience avoids the time- consuming, costly fallout of high turnover, and keeps your employees around for longer. In fact organizations with an onboarding process experience 50% greater new hire retention and 69% of employees are more likely to stay with a company for three years if they experienced great onboarding. With employees showing less loyalty to employers, this is an invaluable tool.
3. Boosted Employee Engagement
Employee engagement is a metric that every organization should keep a close eye on. It refers to how motivated your employees are to contribute to organizational success. It impacts everything from productivity to retention to customer success, and beyond. Studies show that onboarding is an effective method to get employees engaged from the very beginning, with one claiming 54% of companies with onboarding programs reporting higher engagement. This is due to your business setting a positive impression from the get-go and clearly establishing what is expected from each employee in their role.
4. Cost Savings of Onboarding
Let's face it. Hiring a new team member is expensive. On average it costs between $3,000 and $18,000 to fill a position and if your new hire leaves after a few months, it's a pricey exercise. An effective onboarding process saves you money as there's less turnover or risk of having an employee leave due to inadequate training.
5. Shorter Learning Curve
When a new hire joins, it typically takes them up to eight months to reach their full productivity. That's a long time. With a formal structure and effective training materials, onboarding cuts this time down. A speedier process ensures a more productive learning curve. And in turn, your employees are demonstrating their value to your company faster. Studies show employees who undertake longer onboarding programs gain full proficiency 34% faster than those in shorter ones.
6. Increased Likelihood of Reaching Goals
Onboarding not only helps engage and train new hires, but it also helps them reach their goals within your organization. It's been found that 77% of employees who reach their first performance goals completed formalized onboarding. This number drops to 49% when no formal onboarding training has been provided. The reason? Onboarding provides clear directions to a goal and nurtures your new hires until they meet that goal, therefore increasing their chances of success.
Onboarding is a No-Brainer
The stats back it up, the importance of onboarding can't be denied. It's now up to your business to build an effective formalized onboarding plan that has a real impact on your employees and your business.