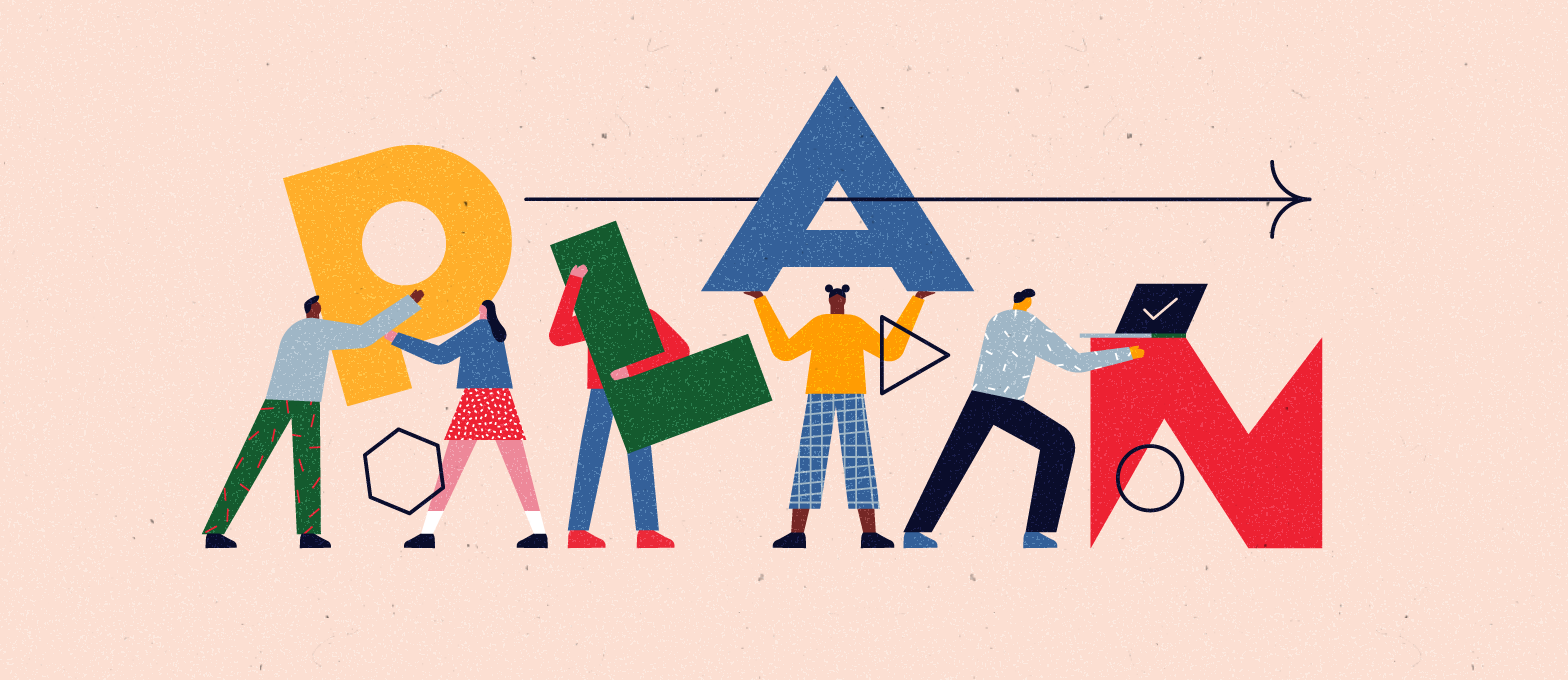 4 min reading time
New Employee Training Plan [Free Template]
New employees bring new ideas, new energy, and a desire to make the most of their role. One vital way to set them up for success, is to guide them through a custom-tailored new employee training plan. In this post, we'll establish what these plans consist of, why they're important, and how to avoid common mistakes in creating a new employee training plan. While this might sound time-consuming, don't worry – we've also created a simple to use template so you can easily get started.
What is a new employee training plan?
All companies offer some form of new employee training. In many companies, the first thirty days are the critical ones. This is when you establish the culture and expectations your employee can expect in their new role, meaning many of these early interactions can be used as a training experience.  By creating a new employee training plan, you can start their learning much faster. 
Any plan for training new employees needs to include all of the necessary information for them to succeed in their role, participate in company culture, and hopefully lay the foundation for a long, happy and productive time at your organization. To achieve this, we recommend building a plan that is motivating, relevant, and succinct:
1. Motivating
While training plans typically serve practical purposes, the period right after an employee joins a new company is a valuable time to reinforce their decision. This means that plans should include aspirational material, such as the company mission, values, compensation philosophy and so on. The better an employee understands and embraces these components, the faster they'll be able to feel like they're part of the company culture.
2. Relevant
Not every role requires the same level of understanding about the inner workings of an organization, and it's important that new employee training plans align with each team member. A junior level role, for example, probably doesn't need to know the ins and outs of leading performance reviews. The same goes for explaining the details of a company's equity program to an employee that isn't currently eligible to participate. Once an employee encounters too much irrelevant information, they're more likely to tune out the information that comes next.
3. Succinct
L&D teams should proactively look for ways that training programs for new employees can be streamlined. Starting a new job can be overwhelming, and it is impossible to actually cover 100% of what an employee needs to know. It's much more important to teach them the basics, provide answers to any questions, and then introduce resources that the new employees will have access to going forward. These may include an employee handbook, relevant communication channels, etc.
Why it's so important to train new employees
As mentioned above, the first thirty days are crucial in determining whether or not an employee feels supported in and committed to their role. Motivated employees don't just expect to participate in a training program, but they also want to. Curious employees are more likely to be an active participant in company culture, and their curiosity should be met with access to the resources and information that's relevant to them.
Going beyond the fact that training increases employee retention, a new hire training program can be critical from a compliance standpoint as well. By making sure new employees understand and agree to applicable regulations and policies, companies can be confident that their people have all necessary information to ensure full compliance. Put simply, new employee training helps keep both parties safe.
Common mistakes when creating a new employee training plan
While the above has indirectly touched on some common mistakes, it's worth emphasizing some of the most repeated so you can avoid them. 
One common mistake is not tailoring the training plan to each employee. Each participant is unique in what they need to get out of their onboarding experience, and the training plan developed for them should reflect this. Not only should the plan be customized to the individual needs of the participants, but it should evolve over time. As each company evolves, L&D teams should update plans regularly so they stay relevant. This includes seeking and incorporating participant feedback as much as possible. 
Another common mistake is to create a training plan that is too time demanding. While most employees are eager to learn about the company they just joined, they are also excited to dig into the specifics of their role. As long as they understand the most important aspects of their new organization, and where they can go to get answers to future questions, there's no need to attempt to cover everything all at once.
A last mistake is attempting to deliver new employee training using outdated methods or platforms. When choosing an LMS, it's important to look for a solution that is modern, intuitive, and easy to use on the devices and platforms your employees use. Not only does this reduce frustration during the training, but it also creates a positive first impression by showing new employees that you value training, and that they will have access to the resources required to succeed in their new role.
A training plan is worth the effort
An effective training plan is one of the most important things you can do to help new employees succeed in their new role. By creating a plan that's motivating, relevant, and succinct, you increase the likelihood new employees feel included in the company culture, understand important policies, and are able to confidently perform in their role for years to come.
Download the free Training Plan Template