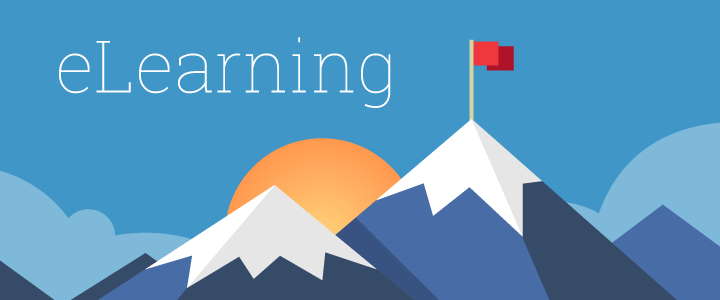 5 min reading time
7 Tricks to Motivate Your Learners to Complete eLearning
You've built the courses, made the videos, planned the webinars and painstakingly outlined every aspect of your eLearning strategy. But there's just one problem – out of 1000 learners, only 50 have completed your course! Here at LearnUpon, we frequently get asked what organizations can do to motivate their learners to sign up and finish courses. And the truth is sometimes it's not easy. However, with a few simple tricks and smart use of your LMS's features, you can create an eLearning course that your learners truly get excited about.
1. Create emails to motivate your learners
The first interaction your learner will have with your LMS is likely the triggered email invitation they receive when you've added them as a user. This email should both inform and motivate your learner to log in and get started on their learning journey. Therefore, it's essential that you get your emails right!  Writing emails can be a slightly daunting task, but there are a few simple steps you can take to ensure your learners are clicking through:
Short and simple subject line: With so much clutter in people's inboxes, you need to grab their attention quickly. Having a short and sweet subject line that effectively sums up what the email is about increases the likelihood of them reading your invitation.
Personalization is key: Little touches such as inserting the learners first name and your name to the email add a layer of authenticity and let a learner know who it's from!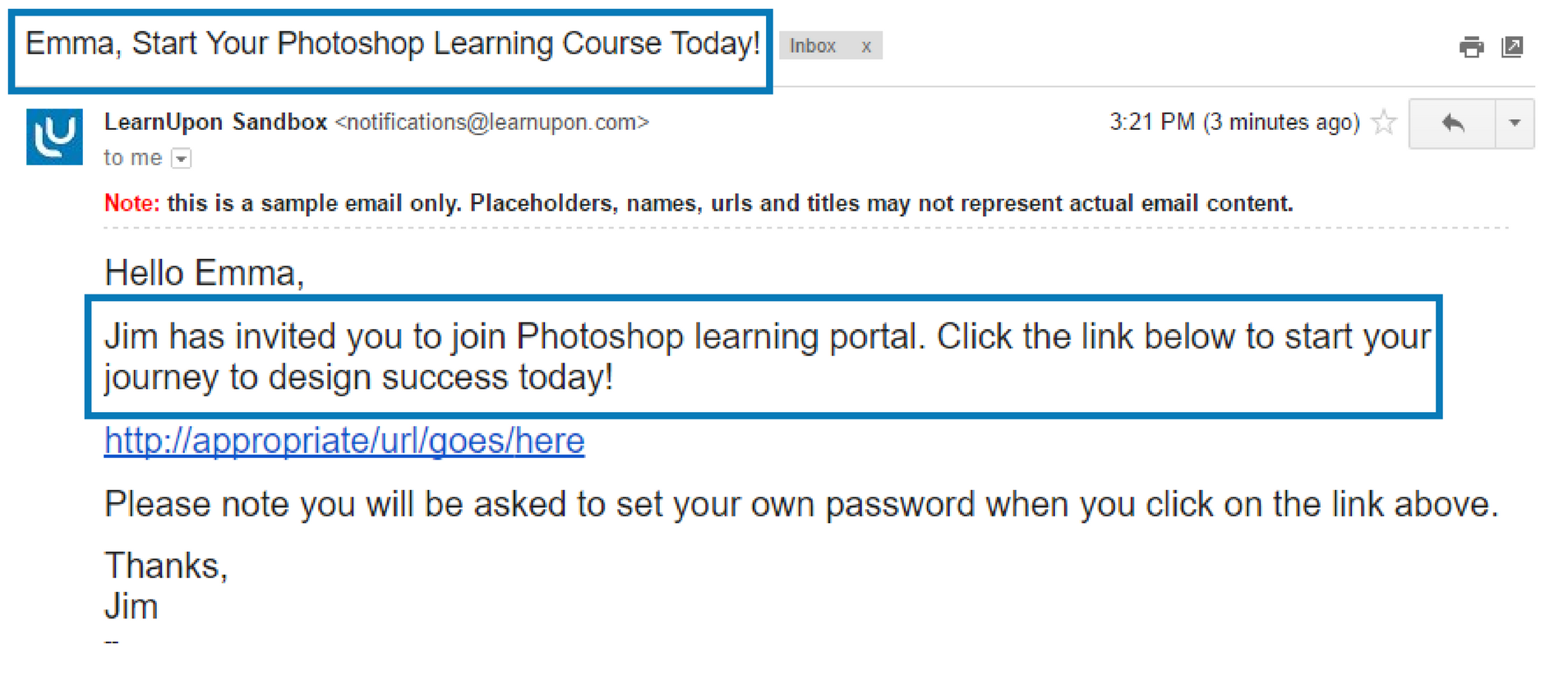 Make it snappy: Your email copy should be concise. Including a quick explanation of what they've been invited to and what steps they should take next is all you need.
Add some motivation: Tailoring your emails towards why they should be using your LMS is a great way to get them onboard. Mentioning how they'll get a higher qualification or earn a certification demonstrates real value to your learners.
Have a clear CTA: Make it obvious what the next step is for your learner. This will ensure there's no confusion and increase the likelihood of them logging on.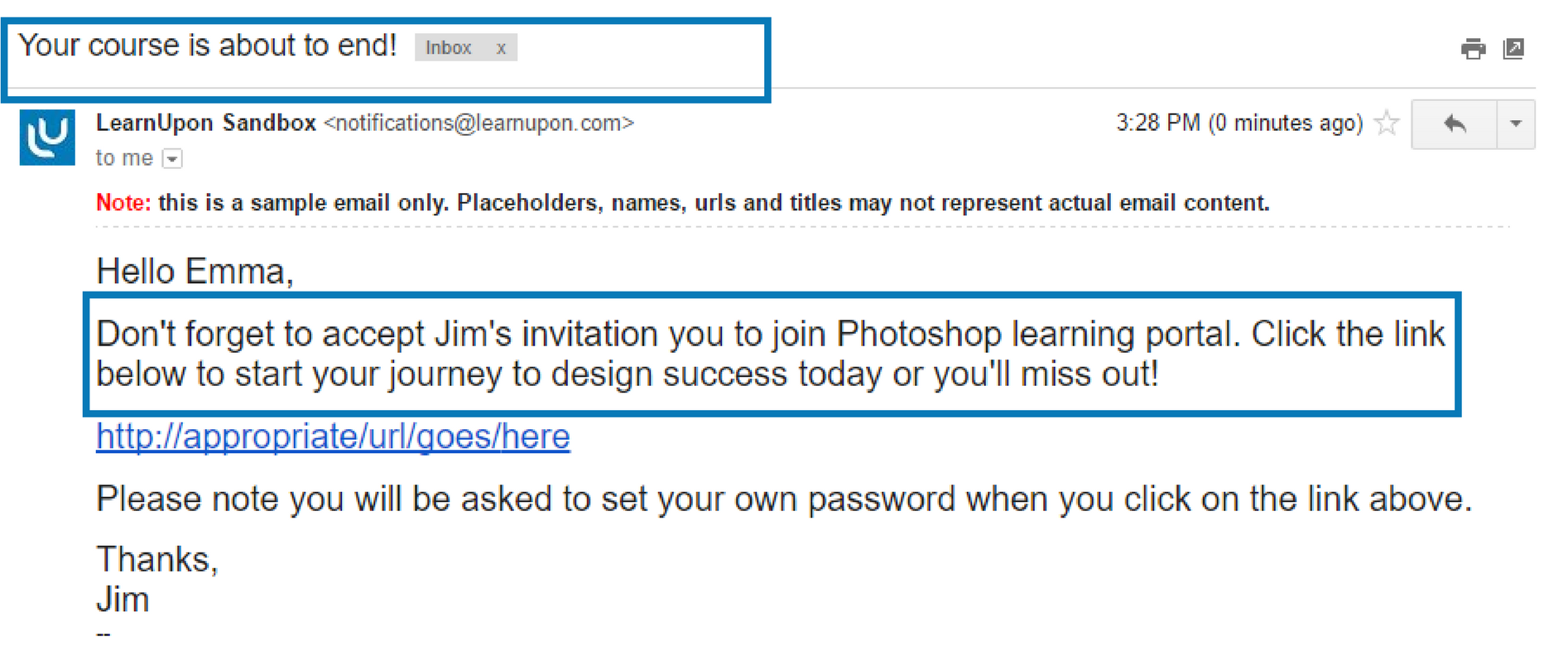 Don't forget to send reminders: If the first email doesn't grab their attention, don't give up! Reminder emails sent every week or second week are a great way to encourage learners to start their journey. You can even use tricks like urgency in the copy. With messages like 'Your course is about the end!' or 'Log in or miss out!', you can encourage learners to log in ASAP!
2. Build an eye-catching banner
After your motivating email gets them in your LMS, there is some effective way to grab their attention and get them to enroll in courses. One of the best being banners.We like to think of banners as little advertisements. With LearnUpon, our banners are located at the top of your learner's 'My Courses' tab, you can create a video, gif, image or text banner that shows off the course you think would interest your learner.  You can also add a call to action button to boost your learner's chances of enrolling in the course.
3. Showing progress motivates your Learners
When a learner is taking your course, it can sometimes be difficult for them to envision their journey. Even if they are aware how long the course will take, half way through if they don't see any progress, it can make a learner click out of their course. One way to overcome this is by using an interesting psychology hack. Studies have shown that people are twice as likely to achieve a goal if they are given a sense of advancement towards their goal. To take a look at this in action, here's how it's done in the LearnUpon app.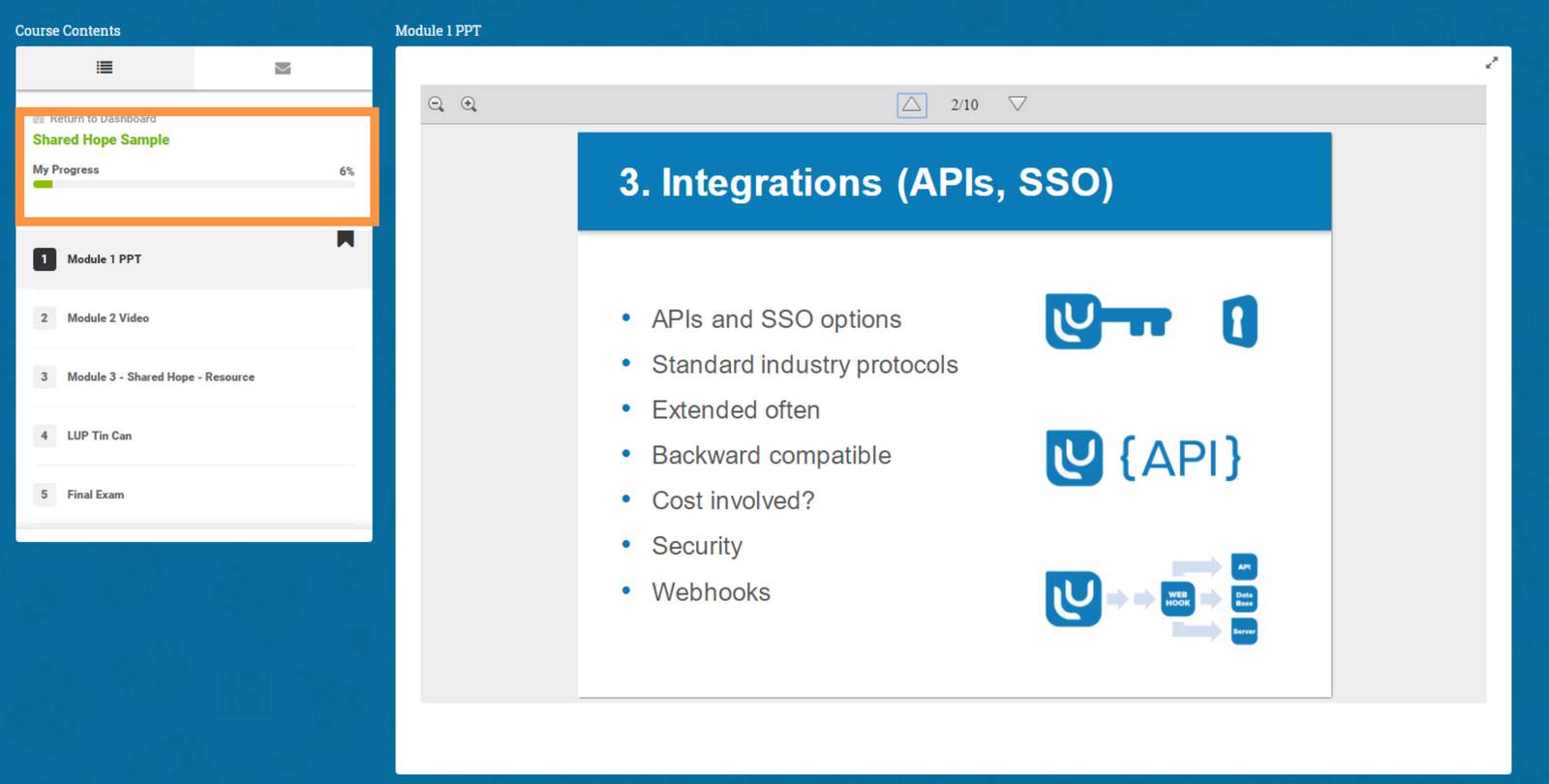 When you are taking a course, you get a handy progress bar. Get a question right or progress through a slide, the bar moves up. It's clever as you can see the progression. You can see you are reaching your goal.  Conveniently, in LearnUpon your courses have a progress bar so that your content already has this motivating jumpstart. You can also add it to your SCORM content yourself to use within LearnUpon to give your course that extra engagement push!
4. Make it fun with gamification
Gamification is one of the most effective ways to get your learner genuinely excited about doing a course. It works for one simple reason – it makes learning entertaining!  Having fun while learning captures and retains learners attention and gives them a better learning experience overall.

Features that you can take advantage of in LearnUpon are points, badges, levels, and leaderboards. These are all rewarded after a learner reaches a goal i.e. finishing a course, therefore, they're a great incentive for them to be active in your LMS.  It can also be used to promote healthy competition in your office as co-workers can see others progress with learning.
5. Reward completions
Another engagement booster can be giving certificates as a reward and recognition of completion.  They can be used similarly to gamification tools as they can add a level of fun and sense of achievement for your learners.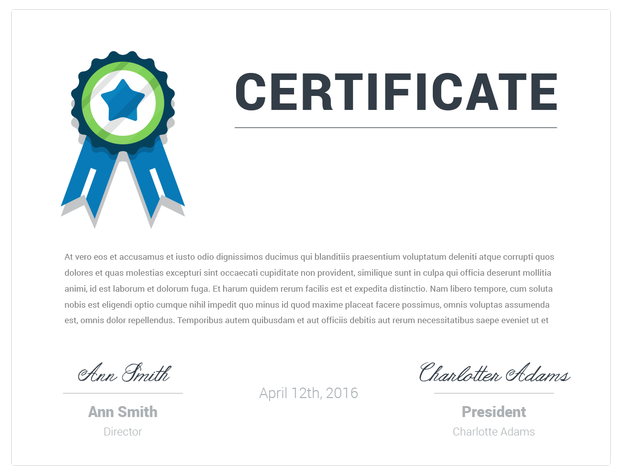 Enabled to automatically send when a course is completed, certificates can also be a great motivator when paired with courses that need to be done on an annual, or semi-regular basis. Learners are motivated to gain their certificate so that their work is completed and they know they won't have to do this courses again until you need them to.
6. Set them on the right path
As a learner, it can be easy to log in, take a course and forget to ever return. It's up to you to make sure this doesn't happen! One clever way of overcoming this is to create Learning Paths. This ingenious tool works by empowering you to create a collection of courses that your learner can take one at a time. Once a learner has finished a course, a trigger is set and they are automatically enrolled in the next course.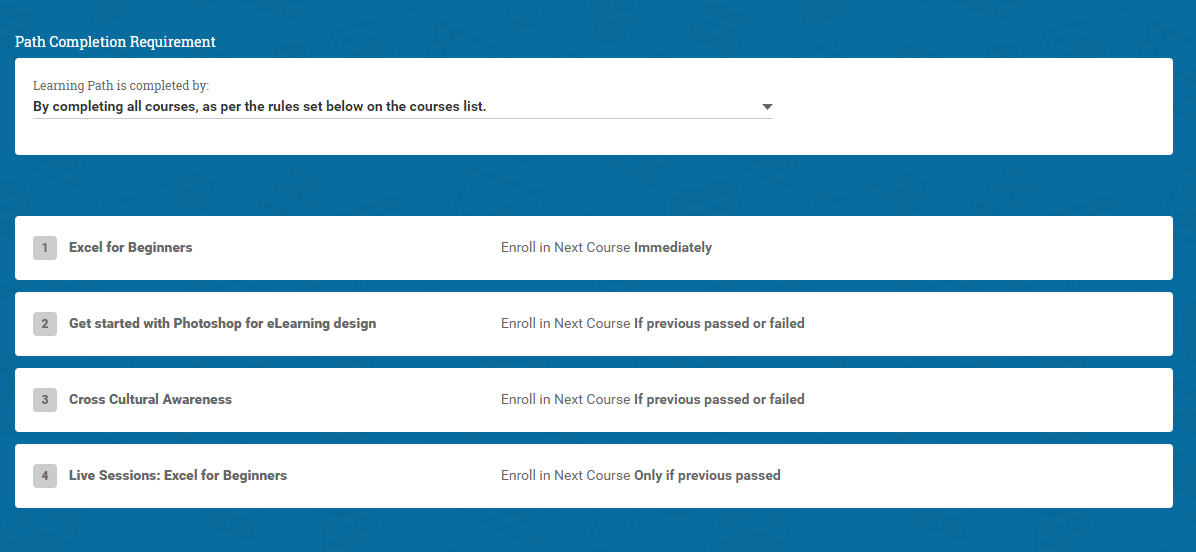 You can set the progression so a learner can only take the next course if they've passed the previous test if a set number of days have passed, or by a specific date.  It's a simple, but effective tool that keeps your learners engaged and logging on.
7. Offer incentives
Just as certificates, leaderboards, and badges can be a great online motivator, you can also offer incentives in real life too. These can be relatively small such as shouting out to a 'learner of the month' on the company's Slack channel/email or prizes for the most active learners. You can also make your incentives more substantial with financial rewards or days off. No matter how big or small of an incentive you'd like to offer, they can prove to be a powerful impetus for learners to engage with your LMS.
Over to you!
It's important to remember that you shouldn't feel disheartened if you're learners aren't engaging. By using these effective and easily implementable tools you're sure to boost engagement and empower your learners to make the most of your LMS.
Simplify Your Training Delivery Today
Train your employees, partners, and customers with LearnUpon. The powerful learning management system that has the features and a knowledgeable team you need to achieve training success. Get your free trial and demo today!