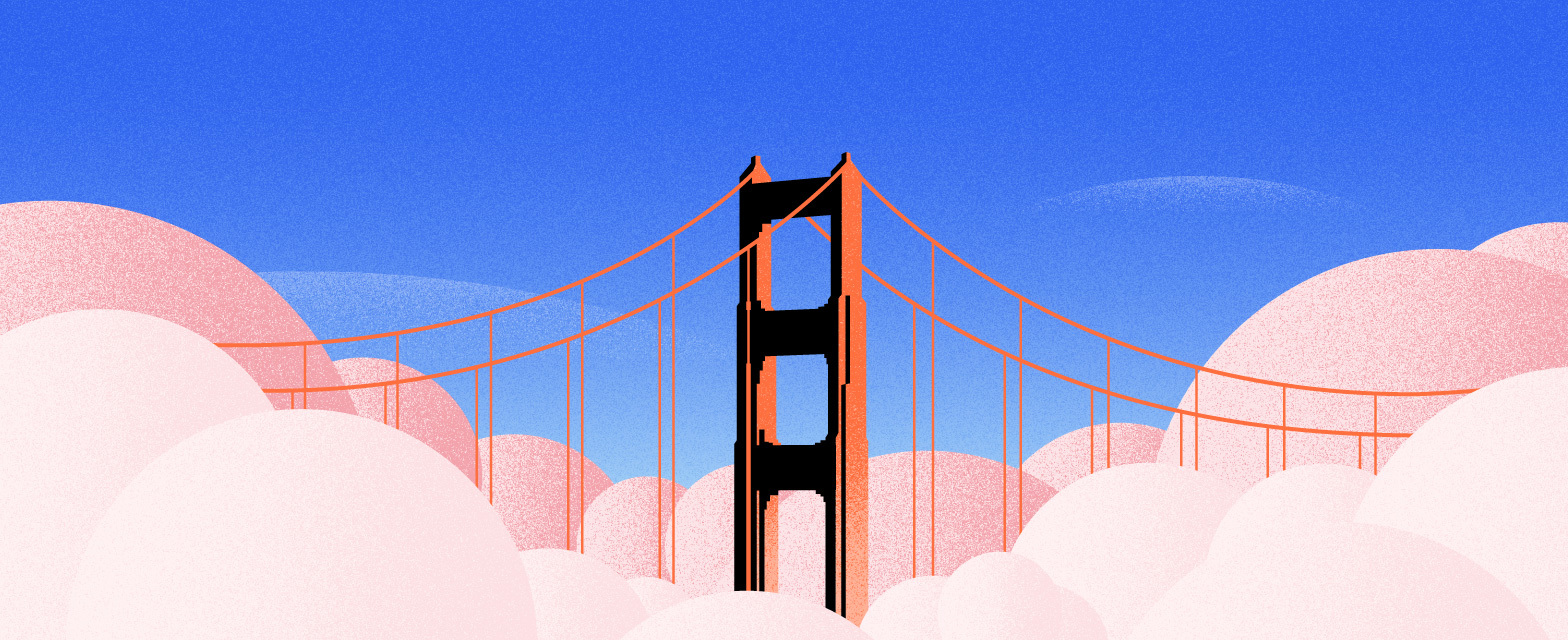 5 min reading time
eLearning Challenges & How to Overcome Them
eLearning should be a simple, engaging process for every learner. After all, you've spent valuable time researching, planning and launching your online course.
To achieve high engagement rates, you need to remove barriers to learning and make sure your learners get the most out of your eLearning programs. Let's take a look at some of the most common challenges of online learning and how to overcome them.
Lack of motivation
Motivating your learners to engage with your training isn't a simple switch you can turn on. But there is a way to tackle it. To drive motivation you'll have to look at your organization's culture, develop a strategy and, if you have one, use a learning management system (LMS).
Clear training goals are critical to not only keeping your learners focused on their training, but to help them understand why training should be top-of-mind. Whether it's setting an overall goal, or small, incremental goals that are achieved by completing each module within a course, this is a great way to motivate learners. 
Types of motivation
Typically, there are two types of motivation; intrinsic and extrinsic. Intrinsic motivation happens when a learner finds the goal internally fulfilling, so they need very little motivation to complete a task. Extrinsic motivation happens when learners expect a reward for completing the training, like a certificate.
Gamification
Combat low learner engagement using gamification. Gamification is the use of game mechanics in activities, such as learning, to enhance the user's experience and motivate them to execute certain behaviors. If you have an LMS, it may include the following gamification features:
Badges

Points

Levels

Leaderboards
Surveys
You should constantly improve your course content, based on learner input. When you do this, you're demonstrating that you're listening to them, and care about their opinion, which will in turn drive up engagement rates. Send out a survey after each course is completed. If you have an LMS, you can do this through your survey feature that's triggered after a course is completed. But don't worry; you can still gather feedback without an LMS. Tools like SurveyMonkey enable you to create and tailor a survey that suits your needs. 
Celebrate training success
While an LMS does make it easier to combat a lack of learner motivation, there are steps you can take without needing an LMS. It can be something as simple as creating a learning celebration channel via your company's internal messaging system. That way, you can congratulate each learner for completing a course. Or, consider creating a certificate to send to learners upon completion, which you can easily do through tools like Canva.
Just make sure you're congratulating your learners in some way, shape or form and watch their motivation skyrocket. 
Poor course design
Text-based courses are all well and good, but they can be unengaging for learners. In turn, this impacts your engagement rates, discouraging learners from coming back. Put yourself in their shoes when you develop a course and ask yourself if you were to take the training, would you be engaged? If the answer is no, then ask yourself what could be done to hold your engagement? Below you'll find just some ways to overcome this elearning challenge.
Storyboarding
Creating a storyboard is a simple way to visualize your course before it's built. With a clear vision of what your course will look like, you can pinpoint weak spots, see where your course flows and where learners get stuck. You can then edit, add and improve,  to make your course more engaging for your learners.
Video
We also recommend using screen capture tools to quickly record a process so you're showing instead of telling learners how to complete a task, or converting product demo or training PowerPoints to video. You can even add a voiceover to talk through the presentation and capture your learners' attention.
Clarity of communication
What are the goals and objectives of the training you're offering? If you're unsure of the answer, then you're not alone; you've hit a common challenges of online learning.
Leadership buy-in
Earn buy-in from first-level managers to weave training into the daily rhythm of every team. Open up the lines of communication and talk to other C-suite members; find out what they expect from the learning team, and crucially, how training can help their teams reach their goals. Once you've opened up inter-departmental communication, you can start to align your strategies and feed them into the overall organizational goals. Remember, make it clear that your training will help to upskill and retain employees, something every manager wants to hear. Once you tie your training in with this and departmental goals, buy-in should be easily secured.
Training objectives
Training objectives are the intended measurable outcome that your learners will achieve once they've finished a course. These objectives should detail the information that will be acquired and what learners will be able to accomplish through learning this information. Crucially, they need to be concise, focused statements that break down what each course will accomplish and how they will help reach the business's overall end goal of training.
No time for learning
Whether it's the learner's lack of time or a disinterested manager, making time for learning is a huge eLearning challenge. 
Speak C-suite's language
Not getting senior staff onboard with online training can be a major mistake. Failing to inform them about the benefits and challenges of training can leave you in danger of them having no interest in the outcome of your training efforts. Or worse, seeing it as a waste of time.
Your learning team should consider seeing beyond completion and engagement rates as metrics. Instead, speak the C-suite's language. Talk about how a well-planned L&D strategy influences revenue, and how training impacts the goals the company and individual teams set. 
Nurture a culture of learning
If you're just starting to train your customers or employees, it's smart to include leadership from the get-go. Become a training champion and start nurturing a learning culture across your company. Or, if you're already training, it's not too late. A quick explainer about the benefits, return on investment, and time savings will show them the true value of your efforts. 
You could even include them by letting them take a course themselves or setting them up as Managers and Admins in your LMS. This will help you delegate tasks and it will increase the likelihood of the benefits of using the LMS being trickled down throughout your organization.  
Technical issues
Having an intuitive, easy-to-use system makes delivering and taking training a lot simpler for you and your learners. We recommend using a centralized training solution with features like Single Sign-On (SSO), Learning Portals, integrations and automation.
Centralized training
If you're looking for a learning management system to create, manage, deliver, and measure learning that helps your business grow, we recommend understanding what LMS's are out there and how to find one that best suits your needs.
A great example is choosing between a hosted vs. cloud-based (SaaS) The choice here is whether to install an LMS on your organization's hardware or to use a cloud-based service. This is becoming less and less prominent as most organizations have fully moved over to the cloud because of the benefits it offers. These include:
The ability to try-before-you-buy in the form of a free trial 

A near constant uptime with the LMS's team maintaining the software

They're mobile-friendly for training anytime, anywhere
Whether you're using an LMS or not, overcoming eLearning challenges is possible with the right information, metrics and people by your side. Remember to keep pushing for your training efforts to be recognized because without a dedicated L&D function businesses would have high turnover rates, less qualified employees, unhappy customers and a loss of revenue.