10 eLearning Pitfalls and How to Avoid Them

If you're reading this post, it's likely you're delivering online training. Or maybe you're thinking about it for your business in the near future. But, are you getting the best results from your training? 
The truth is a lot of businesses' eLearning efforts can be improved. And it can often be done with just a few tweaks or changes here and there. Let's make the most of your eLearning with our list of the common pitfalls we see organizations experience. We've also included the tips and tools you need to overcome each one and achieve eLearning success for your business.
10 eLearning Pitfalls and How to Avoid Them
Your users aren't properly onboarded
Like with any new software, when introducing a learning management system (LMS) to your organization, it's essential that you get your users in, training effectively and knowing how and why they are using your system. If not, they risk being confused and failing to engage.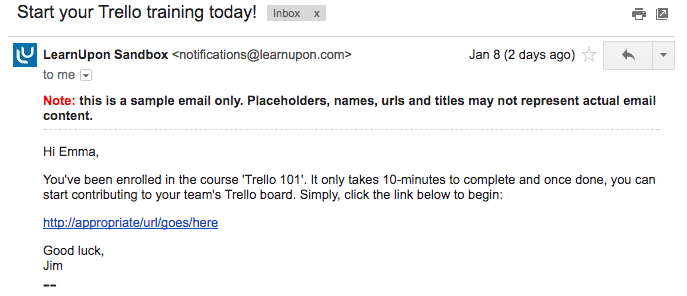 Having an intuitive, easy-to-use system makes this task a lot simpler for you and your learners. Features like triggered emails to nurture your users into your LMS by welcoming and reminding them about their training. Or single sign-on that enables a user access multiple applications using just one set of credentials. Not only will this help them get to grips with the system faster and increase engagement, it will also benefit you. An intuitive, user-friendly system means there is no hand-holding of your learners through the onboarding process, thus saving you a lot of time and effort.
Management isn't involved
An often skipped over step is getting senior staff onboard with online training. Not informing them about the benefits and challenges leave you in danger of them having no interest in the outcome of your training efforts or seeing it as a waste of time. 
If you're just starting to train your customers or employees, it's smart to include leadership from the get-go. Become an eLearning champion and start nurturing a learning culture in your organization. Or if you're already training, it's not too late. A quick explainer about the benefits, return on investment, time savings, etc. will show them the true value of your efforts.  You could even include them by letting them take a course themselves or set them up as managers and admins in your LMS. This will not only help you delegate tasks but increase the likelihood of the knowledge of the benefits being trickled down throughout your organization.  
Settling for the wrong LMS
There's a vast array or LMSs on the market. It can be easy to end up using one that isn't right for you. Perhaps you've outgrown the system you got a few years ago, maybe the LMS you have is clunky and outdated or your business already had software so you're having to shoehorn it to fit your needs. Whatever the reason, it can impact your training efforts and affect your return on investment. 
Don't waste any more time. Switching LMS is easier than you'd think and can have big benefits for you in the long-run (save you time, money, effort, increase learner engagement etc.). As a first step, why not list the pros and cons of your current system – big and small? This should help you figure out if it's time for a change.
Everything is done manually
Adding users one by one, enrolling each learner in an individual course, tracking compliance training and recertification – micromanaging your LMS is time-consuming. And it's distracting you from other, more important tasks.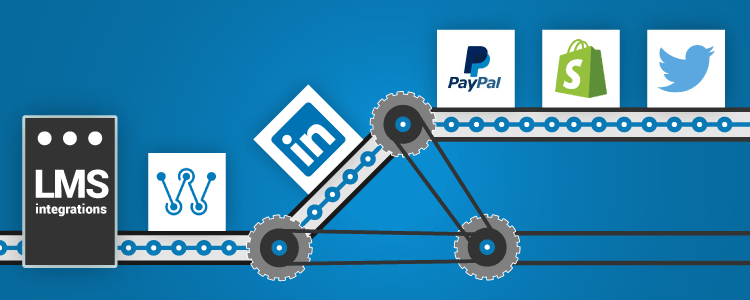 Luckily, the top LMSs have come along way. There are now multiple features that empower you to automate those mindless tasks and put time back in your day. These features vary from:
Triggered email reminders that guide your users through their training

Scheduled reports that automatically send to you and the recipients you want

Automatic recertification so if a course needs to be repeated in 6 months, a year, or longer, they are added to the course again without you needing to take action
Pretty nifty, huh? And this is just the tip of the iceberg when it comes to tasks you can automate.
You aren't making the most of your valuable learner data
Your LMS is full of invaluable data. Data that could improve your eLearning and help you engage your learners. Are you using it? Many people delivering training don't utilize the reports or they aren't aware of the useful information they can track. 
In your LMS you can run multiple reports depending on your needs. For example:
Course status reports for learner progress

Course status reports to see if who is engaged with their training

Course history reports to see who has completed their course

Course module reports to see if there is a bottleneck in your course

You can even run a survey report to collate  feedback from your learners
And as mentioned above, all these reports can be automated so getting information is quick and easy.
You're not making the most of the content you already have
One aspect of online training that often deters people is the content. Building courses, creating fresh content, it sounds like a lot of work. However, it needn't be. 
The truth is you probably already have a lot more content than you think and it's ripe for the picking! Documents, videos, past webinars, powerpoint presentations, you'd be surprised how many of these are already available to you – particularly if you've done traditional, face-to-face training in the past. These all are the building blocks of an eLearning course. Use, adapt and combine them to make an engaging online course.  
Your content is solely text
We're not saying text-based eLearning doesn't work, but it can be a little… dull. And dull content can impact your engagement rates and discourage learners from coming back. Adding multimedia elements like images, video, and audio is a proven way to liven up content and appeal to learners. 
An example of this in action comes from Professional Game Match Officials Limited (PGMOL). They feature video footage in the majority of their courses to add an interactive learning experience. It earned a remarkably high engagement rate and incredible feedback from their learners. 
If you're on the fence about using multimedia for your audience, test it out and see if it boosts your engagement rates.
You don't listen to feedback
Online training should be a two-way street. You're delivering training to your learners, they take it and then give feedback. Feedback is a vital component that can help you shape your current efforts. If you aren't already utilizing feedback from your learners, start today and it can be done in a number of ways.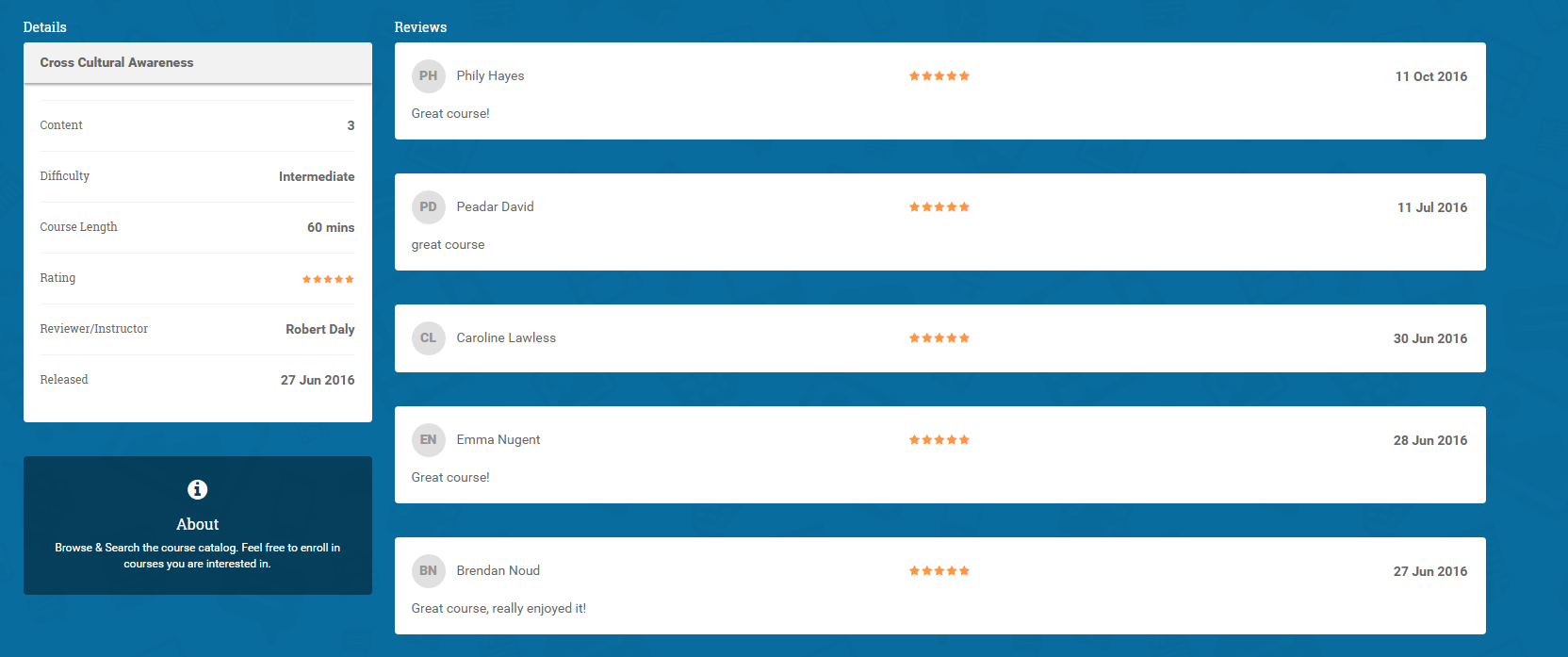 One way is surveys. These can be added to courses or sent to your learners once they've completed a course. You can also get your learners to provide a review of your course after finishing. Don't forget to mine your reports for treasured data too. Insights into completion rates, exam reports and so on show you where your audience is (or isn't) engaged and what is not working for them.
Integrations aren't being used
Investigating what tools integrate with your LMS is a clever move. It can save you time, transfer crucial data and eliminate repetitive tasks. So why not give it a try? CRM, HR, sales, marketing – check if your most used systems can be integrated with your LMS and the benefits doing so will have for you. 
For example, if you use a HR or CRM system, you can integrate that directly with LearnUpon. This means you can automate the creation of users, groups, and enrollments – a serious time saver for you. 
New features aren't tested out
If you've been delivering training for a while, chances are you've gotten into a rhythm. You do things a certain way, with certain features and tools and that works for you. That's fine, but are you missing out on features that can make your job easier? 
A great LMS should constantly introduce new features that make things more simple and efficient – check them out! Whether it's adding gamification to your courses or creating different learning portals in your LMS, give it a try. It could have big benefits for your training.
Make the first change today
If you're experiencing these pitfalls, don't panic! You can start making simple changes today that can help you overcome these. We suggest start small and pick one you think will be easiest to tackle. Once that one is done, move on to the next and build from there. As long as you focus on improving your eLearning, it should have a positive impact. 
Have you ever experienced any of these pitfalls or think there are other common mistakes businesses are making? Let us know what you think in the comments below.