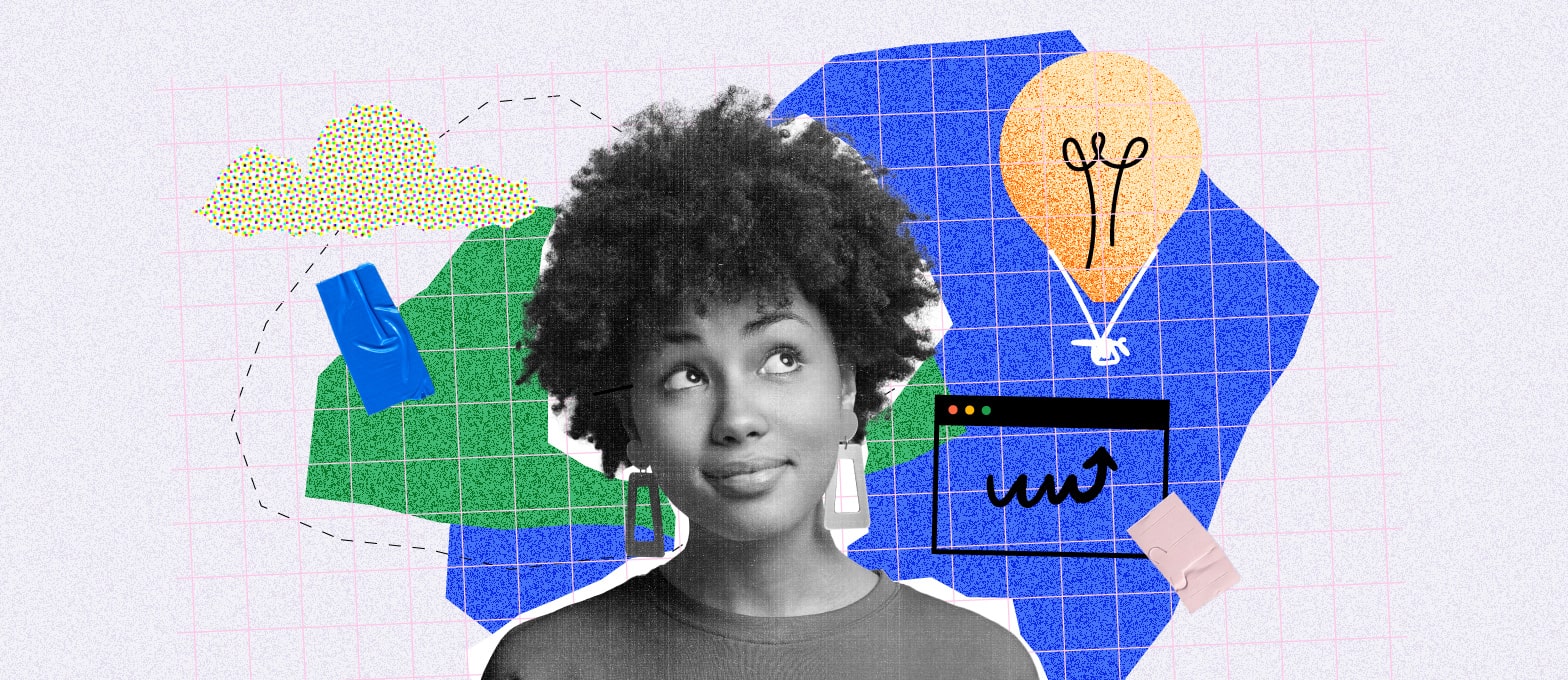 11 min reading time
Is Your Organization a Learning Organization?
To survive in this modern world, you must be prepared to adapt. Let's start by taking a quick look at Blockbuster, the former video rental company. At its peak, it employed 84,000 people globally and had over 9,000 stores. However, they were unable to keep up as the market transformed with the availability of other entertainment options such as Netflix. Blockbuster didn't change with the times like its competitors did by offering video-on-demand, which ultimately proved to be its downfall.
Organizations need to roll out training, and provide the tools necessary to help their team adapt to new environments. Knowledge is key here, and because change is constant and inevitable, organizations that make continuous learning a strategic priority will be more likely to succeed.
Long story short, learning and development is amazing! These days, organizations must provide learning opportunities to stay ahead, retain top talent, improve productivity and increase profits. Continuous learning development is the future, the "new normal" if you will. But, what does that mean exactly?
What is a learning organization?
Peter Senge, author of The Fifth Discipline: The Art & Practice of The Learning Organization, popularized the term "learning organization" in the 90s. He defines learning organizations as "organizations that encourage adaptive and generative learning, encouraging their employees to think outside the box and work in conjunction with other employees to find the best answer to any problem."
Simply put, a learning organization puts emphasis on learning, it's tied to the goals of the company, and improves the way it works by adopting new ideas and knowledge. The idea behind it is that by expanding the skills of employees, they are more likely to obtain the results they want.
The characteristics of a learning organization
Senge is a champion of decentralized leadership, a way in which each department is fully aware of their needs, and works together to achieve a common goal. His five disciplines of a learning organisation explore how that can happen:
Building a shared vision

Personal mastery

Mental models

Team learning

Systems thinking
Building a shared vision
Firstly, ask the question, 'What do we want to create together?'. A shared vision is a vital characteristic of a learning organization, it establishes a common goal and has the power to uplift and encourage innovation and creative thinking.
In a non-learning organization, vision is forced, and as a result, employees lack motivation. When a vision is created as a team, people feel that their ideas are valued and that they are working towards a common goal.
Taking the time to determine a shared vision is crucial to building common understandings, uncovering people's goals, as well as their reservations. You'll find that many of your team will have ideas, but pooling them together, and combining that passion into one shared vision – that is what will deliver results.
Personal mastery
Personal mastery is an important leadership skill. Many top leaders are aware that to lead a company, or even a team, they need to lead themselves first, which we of course know, is easier said than done. As Senge notes, "it's not what the vision is that matters; it's what the vision does."
Organizations learn through individuals, and personal mastery is a persons' individual commitment to learning. Being a life-long learner has many benefits, and it's something we all want to achieve, whether we know it or not. Understanding the way that you think, why you do things the way that you do, and being clear on your goals are all steps towards your continuous learning development. By constantly developing, we will improve so that we can respond more effectively to a wide range of scenarios and people.
Mental models
To Senge, mental models are "deeply ingrained assumptions, generalizations, or even pictures and images that influence how we understand the world and how we take action."
Our mental models are created from our experiences, beliefs, education, and values. They are the reason we see the world the way that we do. They either facilitate or hinder our behaviours. We may not even know that they exist or that they are affecting us, but they are super important, as they influence how we take in and react to information. 
There are different ways to shift mental models, such as establishing a learning culture and using communication to drive teamwork. It's only when we change the way that we see certain situations, that we can start to develop new behaviours. After all, the most successful companies are those who can learn and adapt.  
Team learning
"Team learning is vital because teams, not individuals, are the fundamental learning unit in modern organizations. This is where 'the rubber meets the road'; unless teams can learn, the organization cannot learn." – Peter M. Senge
The theory behind this discipline is that teams need to think together as well as work together, it's where personal mastery and shared vision come together. By sharing experiences, insights, knowledge and skills, teams will work more effectively.
Organizations depend on the learning capabilities of their people to stay competitive. We can't stress enough how important it is for each team member to be aware of the company's goals, and of course, work together to achieve them.
To achieve great teamwork, team learning is crucial, and for that, you really need to have an organizational learning culture. Also, having a centralized solution to deliver learning initiatives will encourage your people to seek, share and apply new knowledge to grow themselves and the business.
Systems thinking
Systems thinking is the final discipline of the learning organization concept, it's what holds all five together. The idea is to encourage businesses to look at the wider landscape and identify where improvements can be made.
It's easy to get caught up on individual actions and forget about the bigger picture, and this is where systems thinking comes in. It's the concept that a group of people is smarter than one, or two. Not too hard to believe, is it? With collective intelligence, there is a dedication to learning, and an acceptance that sometimes, the group may be wrong.
This process needs those involved to listen to each idea that's put forward, and to understand that there are no bad ideas. Now, while one idea may be unorthodox, it might just result in someone else coming up with a really great one.
8 Ways to build a learning organization and influence positive change
It's no secret, we live in a fast-moving world where change often comes around suddenly. Having each person on your team aligned with business goals is a big step towards success. This includes your company values, product, customers, and mission. As we mentioned above, an organizational learning culture is so important, as it ensures each member of your team gets the knowledge that they need.
Building a learning organization won't happen overnight, it takes time and effort, but it will bring great results. Here are 8 ways that you can influence positive change by building a learning organization.
Get the right tools
By now, it's clear that to be a learning organization, you need to make learning an integral part of day-to-day work. This can be done by building out the right processes and giving employees the tools needed for teaching and learning. Using the right tools and processes will enable teams to share knowledge and learn from one another.
The first step in developing a learning organization is creating a learning culture, and a learning management system (LMS) will play a key role in developing this culture. Now, we're not saying an LMS is the only way, there are a wide variety of tools available that organizations can use to deliver training. However,  using one centralized solution, such as an LMS, will allow you to create, manage, deliver, and measure your learning programs, all in one place.
By delivering manageable and streamlined training programs, learners will be more engaged which will result in positive performances. An LMS will shape your training programs with features like gamification to spark a bit of healthy competition, exams to test knowledge, webinar integration for seamless course delivery…the list goes on. Alternatively, an LMS can help teams to develop stronger relationships through constructive activities and team building exercises. It just depends on the features of the LMS that you go with.
Include the right people 
You can't build a house on a weak foundation, just like you can't build a learning organization without the right people. Management plays a key role here, as they understand the organizational landscape, people, and goals. From sharing experiences, to giving feedback, the opportunities for teams to learn are endless.
If leaders are committed and showcasing their own continuous development, then that reinforces a learning culture. To do this, leaders can start by setting personal learning goals, discussing training that they've taken, launching an online discussion forum where everyone can share insights, or setting up a user-generated content library that allows in-house experts to pass on their knowledge. Learning badges, certifications and assessments are a great way to highlight the experts.
It's so important for managers to provide team members with opportunities to learn, register them for courses, and monitor their progress. This will help push the team for better performances and can all be done through their learning management system.
Encourage and incentivise
While there's truth to the saying, "education is its own reward", you can't bank on it being enough to forever motivate your team. If you work on making your training programs fun and engaging, then your employees are much more likely to get involved and learn. There are many ways to do this. One feature we use at LearnUpon is gamification.
People like to learn from and with others. By using LMS forums, learners will be able to share opinions, ideas and helpful resources, as well as ask questions on specific topics. This adds a social element to the learning process.
Feedback is great, so make sure to ask for it! Employees are generally quick to offer suggestions because they really do want to learn, but find it difficult to take in information when there are so many distractions around them.
Finally, don't forget to acknowledge achievements, and not just those who are most engaged or have the highest ranking on the leaderboard. Rewarding those who have just started out, as well as those who make a regular effort, will also drive motivation. 
Create goals
When creating training content, it's easy to get caught up on the visual elements. Now, these are important and do add value to the effectiveness of courses, but the top priority should be to determine learning goals from the very beginning. Learning goals help you to tailor content, assessments and the features needed to achieve your overall goal.
When learners enrol in your course, they are doing so because they want to acquire a particular skill or knowledge. But if your course content doesn't meet those needs, then it won't be of any real value to them. You may have spent numerous hours creating course content, or selecting the right learning software, but it's all for nothing without a determined set of learning objectives.
Here are a few things to keep in mind when developing learning goals:
Research your target audience to ensure you're creating the right content for the right people. Look at things like interests, skill sets, education, and level of experience.
Determine the desired outcome

Establish what your learners actually want, and need, to get out of their training. Then, you'll be able to create a strategy that covers the necessary information and identifies the required tools, and activities.
Be as specific as possible and tell your learners exactly what the course is going to cover by outlining goals and the key takeaways upfront.
Measure performance and participation
Measuring effectiveness can help move your training programs in the right direction. Without learning metrics, you could be delivering training without reaping any rewards.
One of the biggest benefits of an LMS is that they are full of invaluable data. You'll have access to reports like completion rates, learner progression, exam results, survey responses, and much more. This data will help you to measure the effectiveness of your training, find areas for improvement, and ensure that you are meeting business goals.
An LMS will help keep track of your training metrics, so that you can focus on analyzing results, and not getting caught up in spreadsheets. Our ROI eBook will help you identify what metrics to look for, where to find them, and how to calculate the ROI of your training. 
Request feedback
Gathering feedback from employees is just one of the many ways to improve your training. They are the ones on the ground so they know exactly what's going on and if anything should be changed. 
An LMS with built-in feedback features, such as surveys, will allow you to open a channel of communication. This shows that you care about their opinions, which will encourage and boost credibility. Of course, timing is everything. You don't want to ask for it at the end of the course, so it's important to have breaks in-between modules to collect feedback. This will allow learners to report back while their memory is still fresh.
Communicate clearly
When evaluating learner engagement, course design tends to be what comes up. It's easy to get hung up on creating and delivering beautiful course content, but what's the point if nobody knows the training exists?
For us at LearnUpon, communication has two sides, learning and leadership. Each has a different purpose, but both have the same goal – to grab learners attention.
Learner engagement starts from the top-down, so your learning leaders need to champion learning to encourage participation. With leadership on your side, communicating with learners will be that bit easier. With regular communication, you can make training part of the routine. You essentially want learners to feel training is "something we do", not "something we have to do".
Your LMS will have tools to help you do this, such as push notifications and reminders. Think about the ways that your organization communicates, such as email, Slack, MS Teams, Asana, and so on. Tap into it, use it, and share your valuable learning programs. 
Celebrate wins
Achievements in the workplace can be big or small. But if they are regularly ignored, it will hinder motivation. When employees feel that their efforts are appreciated they are more likely to feel empowered. You can do this with something as simple as creating a learning celebration channel in your organizations' collaboration or messaging tool. This way, you can simply message and congratulate each other for completing a course. Or, you could create a certificate to send to learners once a course is completed.
You can also use your LMS to acknowledge employees' achievements in a fun way with points, badges and leaderboards. Rewarding learners and celebrating wins like this will boost morale, encourage course engagement, and motivate them to perform at their best. 
At the end of the day, this type of organizational development needs to be a company wide initiative. Everyone should be actively involved in the process of creating and implementing training, providing support, and fostering a collaborative learning culture.
We covered what you'll need to build a solid foundation, but every team member must play an active role in making sure your organization develops into a true learning organization.
Want to learn more about building an organizational learning culture? Watch our on-demand webinar, Creating an Engaged Learning Culture in a Remote Workplace and get key learnings you can put into action within your organization to engage and motivate your workforce.