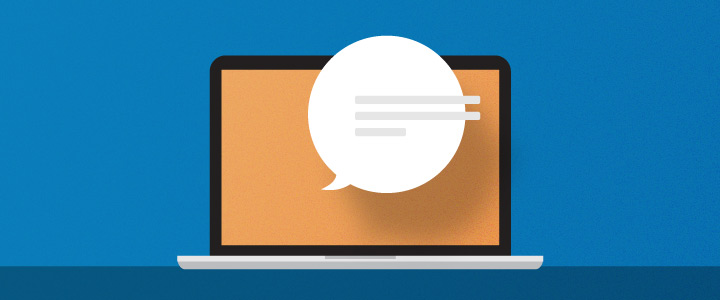 9 min reading time
10 Steps to Running an Engaging eLearning Webinar
Webinars are a remarkable resource. They connect you with a new audience, allow you to reach your learners on a more personal level, and enable you to share invaluable information. With all their advantages though, running a webinar is easier said than done.
Planning, promoting, generating content, setting up tools… it's exhausting just to think about it! No need to fret. We're here to help you plan and run a webinar – one that goes off without a hitch. In this article, we'll explain everything you need to know about webinars and ILT's (Instructor-led training) so that you'll be able to successfully add them to your eLearning.
Why run a webinar or Instructor-Led Training Session?
Whether you want to host a webinar or ILT for employees within your organization, or an external audience (customers, partners, etc.) it can be a prized tool with actionable benefits:
Instructor-Led Training (ILT) is a worthy piece of content to insert into courses. It is a perfect addition to other, more passive pieces of content such as documents, video, and exams.
Training days can be a costly expense. Travel, time-off, instructors – it all adds up. A webinar cuts out these costs. Your staff can watch at their desks, or on their phone and get many of the gains of a face-to-face session but at a reduced cost for your organization.
Reaching learners outside of your organization can be a struggle, however, a webinar is a powerful way to engage them. Whether it's customers, partners, clients etc., it's an effectual way to build your brand or educate prospects and current customers alike.
How to run a webinar or Instructor-Led Training Session
1. Get a webinar tool
To run a webinar you are going to need a trustworthy webinar tool. With lots of options available to your business, you just need to find one that suits your needs. The size of your audience, their requirements, and the user experience are all things to consider.Some options include:
MS Teams
Zoom
GoToWebinar
Cisco WebEx
Adobe Connect
AnyMeeting
If you use a learning management system (LMS), it's a good idea to research which ones integrate with your platform.
For example, LearnUpon integrates with many of the most popular webinar tools – Zoom, MS Teams, GoToWebinar, Adobe Connect, and Cisco Webex. This integration has a lot of benefits (which I'll be sharing a little further down) that can streamline your process and make your job easier.
2. Choose your topic
A topic for a webinar may seem straightforward, but it can be trickier than you'd think. It needs to interest your attendees to ensure maximum engagement, particularly if it isn't a webinar your learners have to attend.
To get a truly great topic, we suggest listening to your learners. For example at LearnUpon, we collate feedback from our customers. Our Account Managers and Customer Success team forge great relationships with our customers and relay information on their eLearning challenges. This gives us a ready-made list of topics to cover.
My advice would be to look into your particular industry and identify where there are information gaps. Quora can be a great place to start. Popular questions are good inspiration for a more detailed explanation. If you are creating webinars for the purpose of Instructor-led training to try to look at your existing course content and ask yourself the question; would this be better value to the learner if it were a live, interactive lesson?
3. Figure out the logistics
Hosting a successful webinar involves more than great content – logistics play a significant role too. A big one is deciding the time to schedule your webinar.
There are tons of posts online discussing the optimal time. We took a look and the research shows that mid-week sessions (Wednesday and Thursday) perform best. If your audience is across time zones, a time that accommodates everyone can be challenging, but 11 am PST came out as the optimum time according to research. Most importantly, plan your webinar at a time that you believe will suit your audience and have the maximum attendance for you.
As for how long your webinar should be, it's a balancing act. Too short and your learners may feel like they didn't get any true value. Too long, and they'll check out. You need to find your timing sweet spot. If we turn to research again, it's suggested that the 45-minute mark is a good length to aim for.
Again, it's up to you to discover the best length for your audience. If you find shorter sessions work, go with that. Or if your attendees stay engaged for two hours, roll with that. It's up to you.
4. Prep your content
Now that your topic, date and webinar tool are chosen, it's time to focus on content. Before you put your content together though, you need to create an outline from beginning to end of what you plan on talking about. This will help you with the structure and provide an aim or outcome for the training session. Once this is done, move onto nailing down the actual course content. Here are some of our top tips:
Welcome your attendees during the opening and reinstate the value they'll get from staying the full length of your webinar. Don't forget – explain who you are too.
Tell your audience a story (beginning, middle, and end) that adds a flow to your webinar so it's cohesive and engaging. If you think of each slide as a chapter, this should also help with the structure.
Limit the text you use to make it less dense for your attendees. Instead, use images, stats, graphs, and other media to bring your content to life.
Add examples or case studies whenever possible to show your attendees how the information is applicable to them.
Reinstate the key takeaways at the end.
And if your webinar is for customers or partners, remember your content should be educational. A webinar is not a sales pitch!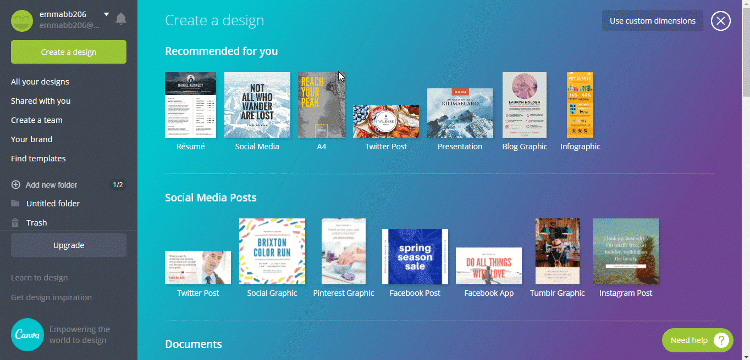 Most commonly for a webinar, slides are used to present the content – Google Slides, Microsoft Word or Keynote are all good options. They also have a selection of designs to make your content look visually appealing. You can even add a branded or unique look to your slides by getting the help of the designer on your team. Alternatively, for non-designers, Canva is a handy tool for creating visually pleasing presentations.
5. Integrate with your LMS
When a webinar session is part of your eLearning course, integrating your chosen tool with your LMS is a smart choice. It enables you to:
Schedule sessions in your LMS that automatically reflect in your webinar tool. This means you only have to set up a session once and there are no pesky scheduling conflicts.
Register your attendees through your LMS with the data automatically sent to your webinar tool.
Transfer attendance data back to your LMS automatically so you don't waste any time
Most importantly it stops the repetition of mindless tasks, improves reporting, streamlines workflows and best of all, it only takes 2 minutes to set up.
6. Boost your registrants with promotion
How you promote your webinar will depend on your use case. A required webinar that's part of a course for employees will differ massively to a session aimed at customers or partners you're trying to convince to attend. However, here are some suggestions that you can take to promote your webinar depending on your audience.
Employee webinar
For webinars internal to your organization, you can promote these through your LMS. Setting up emails with a registration link to be sent to your employees in your LMS informing them to register is a simple and effective way to reach everyone. You can also create banner images within your LMS that creates awareness and links your employees to the registration page.
External webinar
For a session outside of your organization aimed at customers, members or partners, capturing your audience's attention can be a little trickier. Therefore, it's essential you promote across channels and reach your audience in as many ways as possible. These can be:
Set up a landing page with the course's unique URL making it easy to promote your courses. This works as when a potential attendee clicks the link they will be brought through to your LMS where they can register for the webinar.
Send two to three promotional emails to your contacts encouraging them to register.
Share updates on your social media profiles that you are holding your webinar.
Reach out to influencers, post in forums and any other places where your audience may be.
For customer-focused webinars, reach out to your Customer Success team and ask them to notify everyone.
This is just the tip of the iceberg when it comes to promotion. We suggest using whatever channels you have to make the most of your promotion and ensure you get your audience's attention.
7. Do a trial run
The best way to avoid any flubs during your webinar is to do a dry-run. This allows you to test everything out, work out the kinks and ensure your content is good to go. When doing your test session, it's best to:
Get to grips with your webinar tool – Find out every aspect of starting the webinar, to sharing your screen, to your audio options.
Run through your content – Ask yourself "are my slides clear?", "am I taking too long to explain a point?", "do I have enough time to say everything I want?", "am I delivering on what was promised?". Doing this should keep your content focused and on the right track.
Check the sound – Make sure you can be heard clearly and try to eliminate any background noise.
Decide who is in the room – If you need help or want someone to answer the questions you may receive from attendees. Make sure they know their role and what tasks they need to complete during the live session.
8. Don't forget reminders
Once a registrant has signed up, don't let them forget about your webinar. Depending on your webinar tool or LMS, you can set triggered emails to send to your audience before the webinar starts reminding them of your session.For example, in GoToWebinar you can set a number of reminder emails to send hours or days before your webinar begins.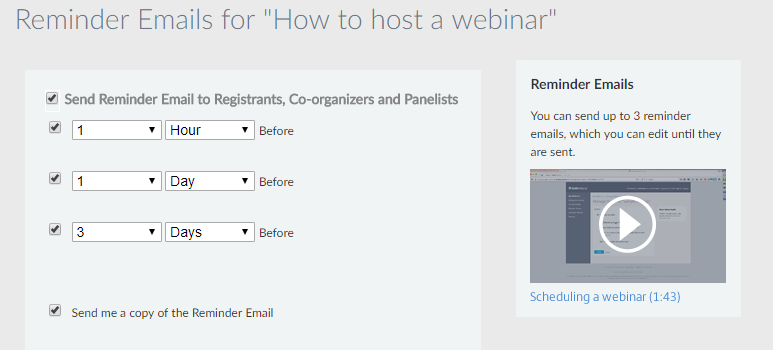 Or you can set up emails in your LMS if your webinar is part of your course as a reminder to your learners it's time to watch. Simply choose whatever option suits you best!
9. During the recording
With all your prep work done, your webinar should go perfectly. However, there are some steps you can take to ensure there are no issues at showtime.
First, don't forget to hit record! This can be so easy to do as you get caught up in the rush of presenting so make sure you press that button straight away. Additionally, you should layout at the top of your presentation what your learners should expect and how they can interact with you during the webinar such as how to comment or ask a question. This will help fuel engagement during the session and encourage your attendees to interact.
Depending on the type of webinar you're running, it's a good idea to answer any questions asked during the session at the end. It will make your audience feel like they're being listened to and clarify the message you are sending.
10. After the webinar
Now that you have completed the webinar, hopefully, everything went smoothly. But, your job isn't done yet.
Once finished take time to listen back to the recording and ask yourself "what did we do right and how can we do better next time?". This gives you an opportunity to work out any kinks and build on your performance for future sessions.
Next, take the recording and repurpose it as video content. This video should be sent out to everyone who signed up to attend – those who came on the day or not – as well as an email saying thanks for coming. It gives your audience a chance to catch up on anything they missed, recap the material in their own time and it helps you keep them engaged. Uploading the video to your LMS or to your website for people to download is also a clever way to make the most of the recording and stretch your content further.
Start planning a webinar today
With this handy guide in tow, you're ready to start planning your first webinar. They're a great way to reach your audience and build your online training. By implementing these tactics and snippets of advice, it should streamline your planning and lead to successful webinars for your organization. If you've any tips or questions about running a webinar, leave them in the comments below.