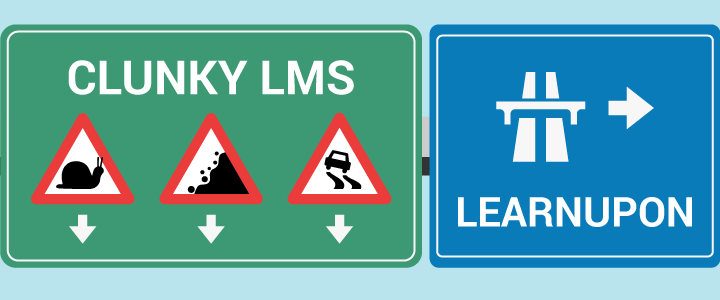 3 min reading time
How to Change Learning Management System (LMS)
A lot of people want to change LMS. Move from the frustrating, clunky learning management system (LMS) they are using. Perhaps your current LMS is making you miserable and it's time to make a change? Before you get overwhelmed with the idea of a long drawn out, complicated process, you should know…it's not like that anymore! If you have never heard of LearnUpon before, let us introduce ourselves. "Hi, we make this process as simple as it can be!". An LMS should, in fact, be two things. An easy to use software, delivered by a team that supports you. If you're tired of your clunky, outdated LMS then this post will show you how you can make the change with the least amount of stress!
Change Learning Management System (LMS) – The first step
Kick off the process by making a list of everything in your current LMS that really makes life difficult for you. These are your pain points. Maybe it's the time you waste because of poor features or a clunky user interface. Perhaps it's simply the frustration that arises from waiting too long for an answer to a support query. One of the most common points of frustration is spending too much manual time and effort getting tasks done within the LMS. This includes adding users and assigning users to courses. Check out some LMS vendor websites to see if their product will help solve your pain points. If they do, why not have a chat with a member of their team to ask them more detailed questions!
LMS Demonstration
The proof is in the pudding. Who is the demo for? You or the vendor? Are you saying "me" out loud? And you're right. A demo of an LMS should show you how to set up the system for your use case, how day to day tasks are done, how features actually work and how your workflows are achieved. The demo should address your pain points so you know for sure those are taken care of, but it also should introduce some interesting benefits that you had not thought of.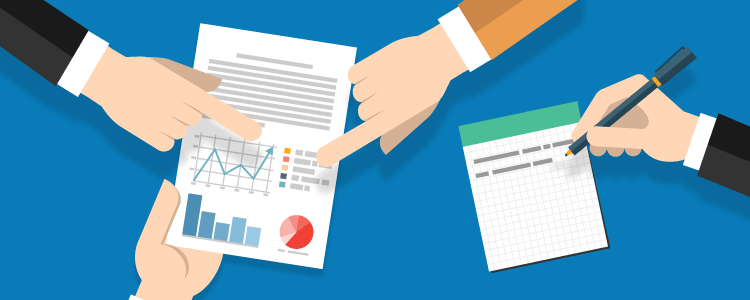 For example, if you spend too much time running reports the LMS should allow you to:
Easily run reports
Schedule them to run and be distributed automatically
Generate  reports in PDF and Excel formats
Brand the PDF with the logo from your portal
Why does this matter? You should come away from the demo with all of your basic questions covered – not avoided. And you should have access to a trial portal to try out all of the features for yourself.
LMS Set-up Checklist
Setting up an LMS is no longer a long and protracted process. The word implementation is part of the vernacular but, a configuration is probably a more accurate term for the process. Here's how you could be up and running quickly with LearnUpon.
Branding your portal can be done in minutes. This includes choosing colors and logos. Everything is logical and there is lots of information to guide you.
Configuration is all done in the settings section by those you choose to be admins in the portal. Turn off any features you don't need.
Create users individually by setting up a profile and send them an invite. To scale this process use our batch upload feature to upload large lists of users. You can even set up an integration with another system like your HR system to fully automate the process on an ongoing basis.
Creating courses with LearnUpon's course creation tools is rapid – so if you build courses with documents, presentations or videos – it's a drag and drop process. If you use SCORM or xAPI (Tin Can) it's even faster!
Enrolments are made by clicking on a user and then on a course, easy! Now let's scale up the process. You can batch enroll with a CSV, use an integration to automate enrolments or even something as simple as use groups to enroll large numbers of users onto large numbers of courses.
Reporting is the true value of an LMS. Decide what information you need to extract and then set up reports that are automatically generated daily weekly or monthly.
Simplify Your Training Delivery Today
Train your employees, partners, and customers with LearnUpon. The powerful learning management system that has the features and a knowledgeable team you need to achieve training success. Get your free trial and demo today!