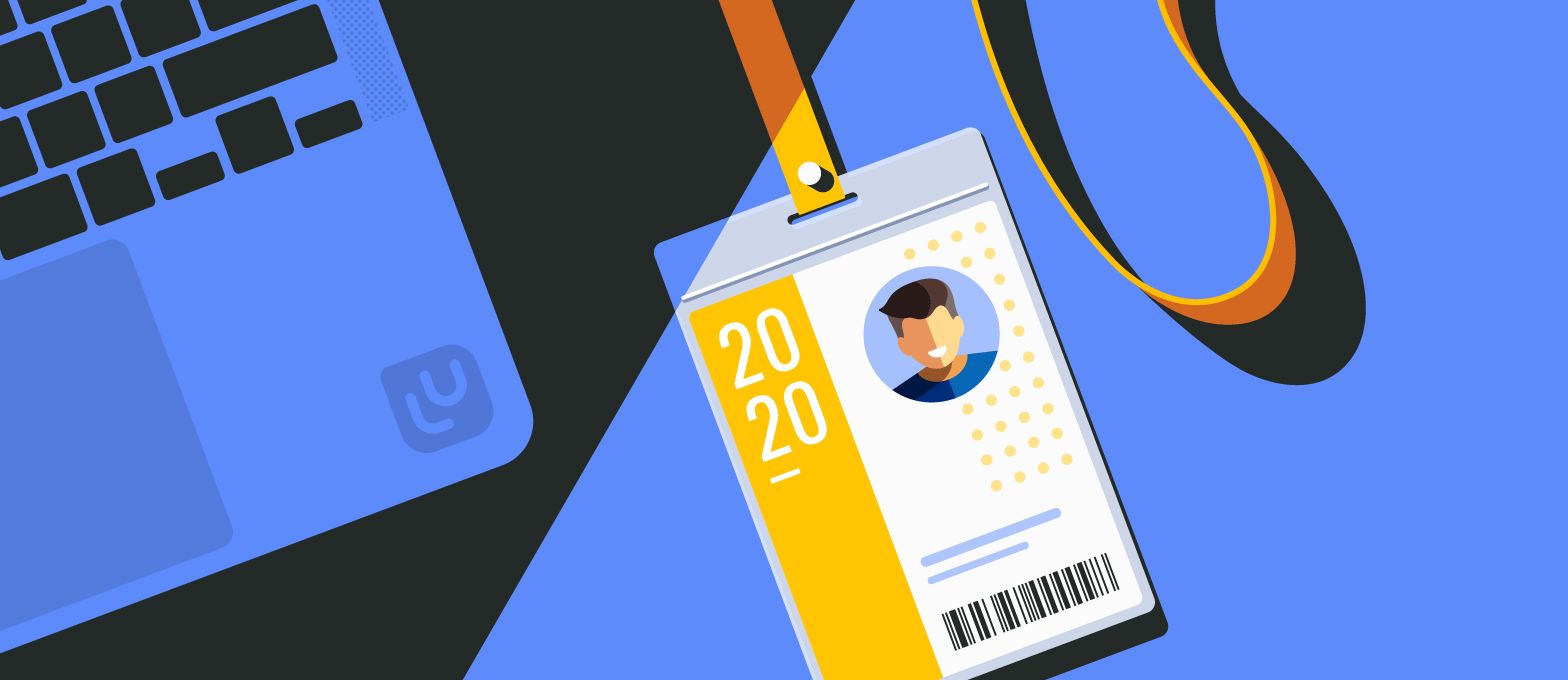 5 min reading time
The Top eLearning Conferences to Attend in 2020
Visiting an eLearning conference is something every eLearning professional should have on their to-do list. Industry specific events like these provide an opportunity to give your professional development a boost, network with other eLearning professionals, and gain the latest insights from industry leaders.
With hundreds of eLearning conferences out there, it can be difficult to ascertain which ones are worth attending. As seasoned attendees, we've compiled a list of our favorite eLearning conference recommendations. Mark the date on your calendar, and we might see you there!
Learning Technologies
Learning Technologies is one of the biggest workplace learning exhibitions in Europe. It takes place in London from the 12th to the 13th of February 2020, and is one that LearnUpon mark in our calendars every year. This year, come visit us at Stand L10!
With more than 8,500 visitors, 200 free L&D seminars, over 200 exhibitors, there's lots to see, do, and learn. You can get a taste of what you'll experience at Learning Technologies by watching some of the conferences engaging event videos available on YouTube. Learning Technologies' summer event is also one not to be missed.
Learning Futures
Learning Futures takes place on the 28th and 29th of April in London. This exciting conference provides Learning and Talent Executives with an alternative platform to network and engage with peers from a range of industries. It's one of over 20 events across the world, covering topics like Learning and Development, Talent Management, and Executive Development.
Run by seasoned event organizers iVentiv, Learning Futures transforms the traditional 'sit and listen' conferencing model into a more interactive and productive experience. If you're a Learning or Talent Exec, this event is not to be missed! Find your nearest event and be ready for a day of discussion, networking and problem-solving.
ATD International Conference and Expo
ATD is one of the leading eLearning conferences in the US, and takes place in Denver from May 17th to 20th, 2020. With over 12,000 attending yearly, this conference features 400 speakers delivering 300 sessions over 4 days. ATD rounds up thought leaders working in the talent development industry and provides a wide collection of resources to help talent development professionals reach their full potential.
Speakers at ATD tend to be recognizable names shaping practices across the industry. Presentations focus on practical, actionable advice filled with takeaways attendees can apply in their organizations. It hosts a number of professional development workshops before the conference that encourage participants to develop the skills they need to stay competitive in their role. With Sir Richard Branson, Indra Nooyi, and Ben Nemtin as the keynote speakers for their 2020 event, this eLearning conference is one you don't want to miss!
Pulse 2019
Pulse 2019 offers something a little different. Taking place in San Francisco, California from May 12th to 14th 2020, this conference focuses on Customer Success. Although not technically an eLearning conference, customer success is becoming an increasingly important factor for customer-first organizations. Here at LearnUpon, we highly value the importance of satisfied customers, which is why Pulse 2020 is a must-attend conference alongside the more traditional eLearning events.
From deep learning to elite speakers and peer networking, Pulse 2020 offers keynotes, workshops, topic breakouts, ask-me-anything sessions, and opportunities to collaborate with like-minded peers focused on Customer Success. The European installment of this conference will take place in late 2020.
CIPD Festival of Work
CIPD Festival of Work takes place in London, June 10th and 11th . Bringing together two exciting events – the Learning and Development and HR Software and Recruitment shows – its goal is to power the working futures of HR, business leaders, and L&D professionals. With over 160 speakers providing practical solutions to attendees' everyday challenges, and over 300 exhibitors, this is an unmissable event for your conference calendar! 
Training Industry Conference and Expo
Training Industry Conference and Expo (TICE) runs from June 16th to 18th, 2020, in Raleigh, North Carolina. The conference is a highly interactive experience, helping you to meet new people while developing ideas and discovering solutions to address the challenges  learning leaders face. TICE also runs workshop sessions and networking events for attendees, providing relevant and actionable advice and knowledge.
SHRM Annual Conference and Expo
SHRM 2020 runs from June 28th to July 1st in the San Diego Convention Center. Attending this event is  essential for HR professionals looking for fresh perspectives and advice, while getting the chance to meet industry peers. Along with the expo and sessions, attendees will get access to the Conference Community site. This enables you to chat with other attendees and arrange topic-based meetups. This is one conference those working in HR shouldn't miss!
World of Learning
Another LearnUpon favorite, the World of Learning conference and exhibition will take place in Birmingham, UK from October 13th and 14th, 2020. This event has much to offer and is touted as a 'one-stop shop for L&D professionals'. Over two days, those in attendance will be introduced to current eLearning trends while getting to experience the latest L&D technologies.
Exhibitors cover a wide range of areas within the L&D sphere, including leadership development, blended learning, talent management and much more. If you're in need of a new LMS, authoring tool, or simply looking to immerse yourself in the world of learning and development, World of Learning is a must. Also not to be missed, the first World of Learning Summit takes place in London on May 15th.
DevLearn
DevLearn is a major event in the eLearning calendar, with the 15th anniversary event taking place in Las Vegas, Nevada, from October 21st to 23rd. Focusing on innovative thinking and emerging technologies, DevLearn is not just a conference, it's the place to unearth the future of learning and technology.
At DevLearn, you'll get to meet industry thought leaders, share strategies with colleagues, discover best practices, and learn about the hottest topics and ideas for eLearning. And due to its scale and reputation, DevLearn works as a who's who of eLearning. You're sure to bump into bloggers and experts, friends and peers, from all areas of learning and development. It also caters for a huge variety of eLearning professionals from Chief Learning Officers to Project Managers to Instructional Designers; there is something here for everybody. The LearnUpon team goes every year, and it should be a must-attend event in your calendar.
CIPD Annual Conference and Exhibition
CIPD's Annual Conference and Exhibition is returning to Manchester Central from November 11th to 12th. Another great conference for those in HR, it offers actionable insights, and real, practical advice from industry experts. With over 5,000 attendees, you'll get the chance to connect with like-minded peers from around the world. 
Add an eLearning conference to your calendar now
Start your journey to better eLearning and add one of these eLearning conferences to your calendar! If you do, be sure to say hello to the LearnUpon team in the exhibitors' area. We'll give you a first-hand look at our learning management system and fill you in on the exciting new features we'll be releasing in 2020.