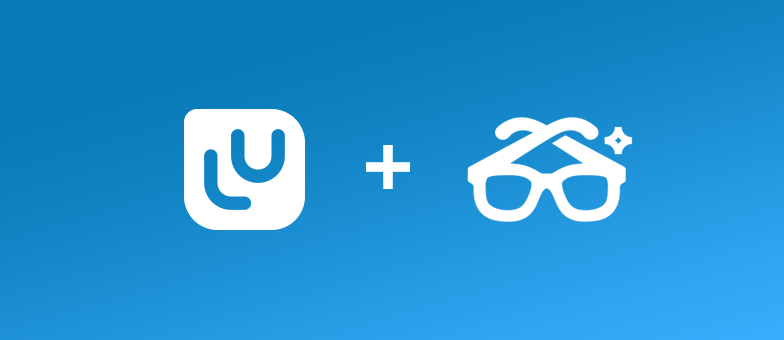 4 min reading time
LMS and LXP: What's the Difference?
Modern online learning shouldn't take a single form. Instead, it should have multiple components – informal and formal, social and solo, mandatory, and self-directed – that work together to create a holistic, well-rounded experience that drives long-term success.
With so many dynamic ways to educate and upskill your employees, it's key to find the most valuable avenues, invest in them, and amplify their importance throughout your business.
In this post, we're outlining two of these avenues – an LMS and LXP. Both perform different functions, but when combined they play a central role in your business's learning strategy.
LMS vs. LXP
Similar acronyms, distinct purposes, but each with the same goal: empower more learning within your company. Below we explain what each tool does.
What is an LMS?
A learning management system, or LMS for short, is software that's used to administer, manage, deliver, and track formal online training courses.
Its big advantage is that it can replace in-person training or be used in unison with it. Your learner simply logs into the LMS, which will have mandatory courses that they're enrolled in, for example, healthy and safety or compliance training. Or, they can self-select the courses they want to take from a catalog, like a new product release overview.
No matter where they are, no matter how many learners you have, they all have access to the training needed without missing work or having to travel. It really is a scalable solution.
At its core, an LMS is made to be administrator-led, meaning your company has control over what training your employees are taking, as it's managed by your team. You shepherd learners through the information that will benefit them, and in turn, your business.
LMS features come in different shapes and forms depending on the solution. Generally, though, standard features include course creation, SCORM compliant content support, branding, certification, exams, Gamification, integrations, Learning Portals, and reporting. But most importantly, an LMS should do one key thing – make learning a user-friendly experience for both the admin and the learner.
What is an LXP?
A learning experience platform, or LXP for short, is software that enables businesses to support their employees to learn and develop skills on their own.
Often thought of like the Netflix or Spotify of learning, content within an LXP is on-demand. The LXP scours the internet, and recommends content – podcasts, videos, blogs, webinars, you name it – and collates them. Your learners can then pick and choose what and when to learn in an informal way.
LXPs come with a variety of features, including user-driven content, content creation, and curation, learning personalization, and more. It also gives your business insight into what your workforce is learning, enabling you to measure the impact of learning and skill-building.
LMS + LXP
Different solutions that individually positively impact your business's learning strategy, but together, they become even more powerful. By integrating an LMS and LXP, like LearnUpon and Degreed, your business can marry formal and informal learning together. This creates a holistic learning experience for your employees.
So, how do the two systems work together, and how does it help your business? Here are the most important benefits:
1. Integrate your course catalog with your LXP
By connecting your LMS with your LXP, you're giving your employees the best chance to discover all the learning that's on offer to them. For example, with LearnUpon and Degreed's integration the course catalog in your LMS is added to the LXP dashboard, meaning all of the learning happens in one place. And, your employees have a bird's eye view of every learning opportunity available to them.
2. A user-friendly "single" solution.
Although it's two systems, it feels like one. Learners don't have to switch back and forth between systems to engage in formal or informal learning. Instead, it's all presented in one solution, meaning when they want to watch a webinar or read a blog, the LXP takes over. And, when they click on a course from the catalog, they're brought through to the LMS. There's no extra logging in, no monitoring of two solutions – just easily accessible learning.
3. Easy admin navigation
Straightforward for the learner, but also for the admin – with a good LMS and LXP integration, managing both systems is seamless. With LearnUpon and Degreed, an admin can switch back and forth between both and manage every learning opportunity without any hassle.
4. Mobile-first learning
Learning and development shouldn't be stilted. Your employees should have the power to learn whenever and wherever they want. That's where mobile-first learning comes in. Using an LMS and LXP integration, like LearnUpon and Degreed, your employees have the ability to learn on the go. The LMS courses are available in the LXP, and your learner simply has to click through and access them—all through their phone, tablet, or laptop.
5. Real-time data
Invaluable to every business is data. We want to know what our employees are learning. With an LMS/LXP integration, data, like completions, can be shared between the two systems. With Degreed and LearnUpon, that data is shared in real-time.
Additionally, using webhooks, real-time updates can be sent to Degreed – like once a course is published and cataloged in LearnUpon, it will be discoverable in Degreed. The automated transferring of data means you and your employees never miss a learning beat.
LearnUpon and Degreed: Your New Strategic Learning Partners
With our partnership, customers can harness the power of LearnUpon's learning management system along with Degreed's learning experience platform – a single investment that gives your business a streamlined learning and development solution.
Discover how you can expand learning opportunities and grow your business with LearnUpon and Degreed.