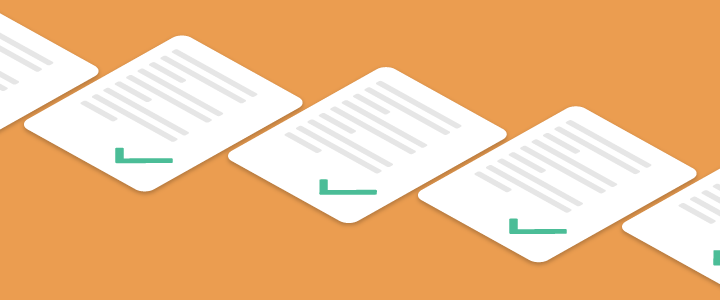 3 min reading time
What is Compliance Training?
Compliance just had its coming out party. GDPR (General Data Protection Regulation (EU) 2016/679) cast a bright light on the complexity of 'compliance' to a mass audience like nothing before. Anyone who's ever signed up to a mailing list suddenly was bombarded with information on how companies were making strides with the looming deadline.  These deadlines are just part of the day job for a lot of trainers, managers, and executives, however. Employee compliance training is a pillar of eLearning and training and development as a whole. In this post, we'll break down what is compliance training, and how your organization should approach it.
What is Compliance Training?
Compliance training is employee training mandated by legislation, regulation or policy. It educates your employees on the laws or regulations applicable to their job function or industry. These laws are predominantly in place to maintain the safety of the workplace and the dignity of the employee. These training initiatives are mandatory, so logically the focus is on recording completion.  Why is a smooth compliance training process important? Good corporate compliance programs help to prevent poor conduct and ensure proper governance in your organization. This helps to minimize risk, maintain your reputation and provides a better environment for your employees to work in – benefiting productivity in the long run.
Running compliance training programs
As mentioned, the main objectives are to get your employees trained, and to generate a record of training 'completion'. Completion, in this case, is the meeting of the requirements and standards, e.g. pass a test, complete a 3-hour course etc.  The course content itself is dictated by the governing body in question. So for this post, let's put instructional design considerations to one side.  That leaves you with three important considerations to help satisfy your organization's compliance:
Course Completion: Getting your employees to launch and complete courses on the subject matter.
Timelines/Deadline: Compliance training usually has to be done on a periodic basis to keep up with changes in regulation. This brings deadlines into play.
Record/Reporting: You need to have an audit trail of your training efforts. An LMS makes the process less manual reducing human error and increasing the accuracy of records. Data on each employee's current training status shows you exactly who is and who is not compliant.
It's easy to see why software is needed. A learning management system removes a degree of human error, which is the main thing that will stall your progress or open you to risk. A compliance training LMS reduces the complexity involved and brings in a layer of automation. Running compliance training programs without this safety net is not a good idea, especially considering the repercussions involved.
Compliance training examples
The variation of courses that fall under the "compliance training" umbrella is huge. Your location, industry, and activities all dictate what you need to be compliant in, and in turn, the training you need to deliver. For example: In the USA, organizations are obliged to run training on some of the following types of courses:
Anti-Harassment Training
Workplace Safety (OSHA)
Workplace Violence
Workplace Substance Abuse
Information Security Training (HIPPA)
HR Law
Diversity Training
Some of these programs are ushered in because of an increase in public interest or risk. In 2006 for example, the U.S. Department of Labor introduced new guidance for "Protecting Employees Against Avian Flu" –  as it was deemed to be a significant threat. In the UK, training is carried out on an equally varied pool of subjects with the most prominent being financial services and workplace safety training. Typical subjects include:
ISO (International Organization for Standardization)
Sarbanes-Oxley Act (Prevention of Accounting Fraud)
Data Protection Act
Manual Handling (Health & Safety)
Benefits of compliance training
The benefits of compliance training are often ignored because of a more pressing issue – avoiding the consequences and penalties of non-compliance! It's still important to focus on the big picture and the benefits that arise from compliance training. These benefits include:
Safer Workplaces
More productive workplace
Ability to secure insurance
Protection of business reputation
Minimized risk of legal action
Reduced absenteeism due to injury
Next steps for running compliance training online
If you are in a role that is tasked with maintaining compliance, setting up online training courses will be a key project for you. The steps that you have to take are as follows:
Identify the legislation or regulation that your company needs to satisfy.
Evaluate the specific criteria that need to be satisfied.
Acquire course content from a reputable source – remember, this content is based on legislation, regulations, and policies that may change over time. You need to keep your content up to date.
Deliver the courses to your employees through your LMS.
Track each user's activity to produce a reliable and accurate audit trail.
Remember, an LMS will take care of everything from certification to reporting and even automatic reminders about deadlines – making a complicated process simple for you!
Setting up a compliance training program is simple
Train your employees with LearnUpon. The powerful learning management system that has the features and a knowledgeable team you need to achieve training success. Get your free trial and demo today!