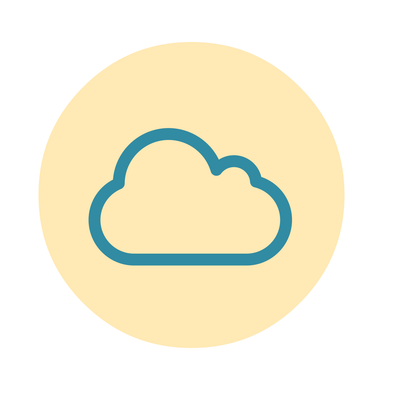 Are you currently looking for a learning management system (LMS) but don't know where to start? During the initial stages of your search you've probably come across cloud-based learning management systems. If you don't know what they are and how they differ to traditional LMSs then this post will answer your questions and also highlight the main benefits of using cloud-based learning management systems.



What is a cloud-based learning management system?
A cloud-based learning management system is a web-based platform that companies can use to deliver, track and report on online courses assigned to their employees to complete. All of the learning takes place online and the resulting data is stored in the cloud. Cloud-based solutions offer a hosted platform with no installation requirements so you can focus on investing your time in creating and delivering online courses. They differ to traditional, behind-the-firewall, learning management system software applications which usually require in-house installation on your company's IT servers and the on-going maintenance that comes with that.
What are the main benefits of cloud-based learning management systems?
#1 Cost savings
Cloud LMSs usually offer 'pay-as-you go' pricing plans so you can choose the plan that best meets your usage needs. The main advantage of this approach is you can move up the plans as your business scales. Customer support, training, system updates and system configuration usually come at no extra cost which means there are no hidden charges or fees and the yearly cost of running your LMS can be predicted easily.

#2 Time savings
Choosing a cloud-based solution over a traditional LMS means you don't have to waste time project managing the installation and implementation of the system. Instead you can invest that time on creating your courses, enrolling learners or selling your courses online. We've had customers who were delivering courses within an hour of signing up to LearnUpon.

#3 Hassle-free maintenance
You don't have to waste time and resources dealing with technical issues. Cloud-based LMS providers have Customer Support and IT staff who will resolve these issues for you. Regular updates and new feature releases ensure that the system is constantly being improved on your behalf. They will also be responsible for ensuring the platform works on the latest browsers removing the need for expensive upgrades and testing everytime a new version of IE is released! Here at LearnUpon we always welcome suggestions from customers if there are specific features they would like us to introduce.

#4 Flexible
As the system is web-based it allows flexible access for learners to training materials and administrators to course setup and completion data. A device that is connected to the Internet is all that is required in order to access a cloud-based LMS. This is particularly important for facilitating on-the-go learning via mobile or tablet devices as well as desktop learning. You can give learners access to training resources as they need them.

#5 Streamlined training
The process for developing and delivering content through a cloud-based LMS is as follows:
define learning outcomes
create content
import content to LMS to create courses
assign learners
learners complete training
generate reports on learner completion and assessment records
review and improve course content where necessary

This process can be used to continually improve course offerings to ensure that you are offering effective eLearning content with an aim to providing consistent knowledge transfer for all learners.

Using a cloud-based learning management system to deliver courses online will save you time and money, take the hassle out of maintaining an LMS, offer you a flexible learning solution and streamline your training courses.

If you'd like to experience the benefits of using a cloud-based LMS then sign up for a free trial of LearnUpon today!