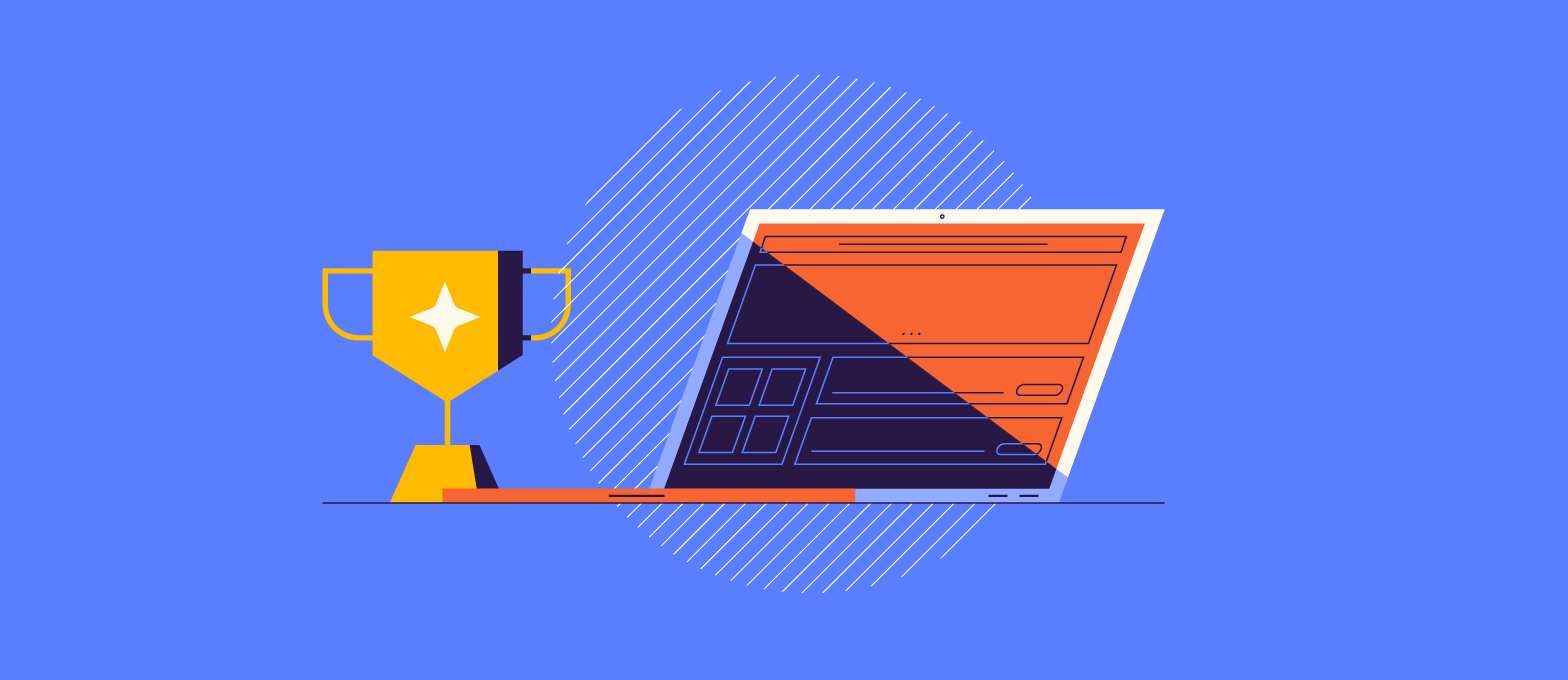 6 min reading time
Your LMS Free Trial: How to Make it Work For Your Business
Try before you buy – it's sage advice to take before you make the big investment. A learning management system (LMS) free trial is a crucial part of your selection process. It is software that will be used frequently and it needs to be properly tested.
Most, if not all, vendors worth their salt will offer a free trial. However, many are pretty strict about how long your trial lasts. So, if you have a short window, perhaps only a couple of weeks, you need to make your LMS trial work for you. Here's our advice on how to effectively test-drive a learning management system.
Be smart with scheduling
Post demo, it's common that businesses take a shortlist of 3 to 4 LMS vendors, and trial each one.
No two trials are the same though. Some vendors are flexible, while others are pretty rigid about trial expiry dates. So, be sure to check the fine-print details of your trial. You don't want to be locked out of the LMS mid-test.
We've noticed smart businesses schedule their LMS free trials in the right sequence. Too many trials at once are overwhelming. However, you don't want to drag out the process and be playing with platforms for months.
Planning two-to-three trials that have some crossover means that you can get through your trials pretty quickly while ensuring you're not bombarded with too many at once. This approach should give you a clear picture of the capabilities of each LMS and make the selection process more structured for your team.
Assemble your trial team
Gaining the most value out of your free trial is about treating the process as a pilot of the LMS you'll eventually select. We like to call it the 'proof of concept' stage.
But, before letting your team even log-in to any of the LMSs, you need to assemble your project team. They'll be your test subjects. This team, which should include individual users assigned the roles of Managers, Admins, and Learners, will fully test the LMS.
Brief each team member about the process, your expectations, and the information you need from them to help you make your final selection. Then, add them to your LMS.
As each platform is tested, your team should measure its performance against your requirements. By the end of the LMS trial, you should be able to easily rule out a couple of solutions, but the selection may now hinge on how feedback from each trial compares against the other shortlisted platforms.
Your LMS trial toolkit
A free trial doesn't mean simply logging into a system and clicking a few buttons. To get real value, you need to simulate a real training environment. You need an LMS trial toolkit.
If it's your company's first LMS, a trial that replicates your current training processes won't be possible, so base the training environment on the setup you're aiming to achieve with your new LMS.
Before the trial, create workflows that reflect how you expect the LMS to operate. Then, populate the workflows with dummy users and courses to get a realistic sense of how the training platform will function day-to-day.
If you already have an LMS, your trial will probably be more true to life. You'll have sample user details and course content that you can upload to mimic training processes. Don't just simulate how your training currently works, take this opportunity to imitate how you would like it to work for you and your organization. Remember, we're looking to simplify and better your process, not stick to the same old same old.
To make your free trial an accurate and actionable part of your LMS selection process, gather the following documents (if possible):
Requirements: An exhaustive list of requirements is the foundation of an effective LMS selection process. Every LMS free trial you conduct must be rigorous enough to ensure that the system is measured against all requirements. Requirements also act as a set of scoring criteria. Allocate responsibility for vetting individual requirements to the most relevant member of your team.
Scoring criteria: Requirements shouldn't carry equal weight. Instead, they should be carefully prioritized so you can assess and compare each learning management system on the same terms. All team members involved in testing an LMS should score the same set of requirements for assessment later.
Use cases and workflows: These documents help to simulate how the system should and can work in your organization.
Courses: Adding real course content, and working through a simulation of your training processes, will offer the most genuine sense of the user experience.
User setup: Add a viable number of test users to every LMS that you trial. Users should be organized in ways that reflect your company's structure, processes, and channels of communication. For example, you could group users by department, job role, or both, with the relevant manager assigned to that group.
Logos and brand guidelines: You should brand the Learning Portal so that it reflects the look and feel of your organization's other platforms and materials. That will also help team members to assess systems on the same terms and avoid them becoming distracted by cosmetic differences between platforms.
Talk to the vendor
Some prospective customers are reluctant to speak to LMS vendors. Fearing a sales pitch or not wanting too much interaction is a mistake. Without an opportunity to ask questions and see the platform in action, you could end up with an LMS that's ill-suited to your organization's needs.
If a vendor contacts you during an LMS free trial, take advantage of the opportunity. Why not see what they're offering? It's likely to help you decide if it's the right solution for you.
There are specific materials you should request from each vendor that will make it easier for you to find the information you need about the LMS, like:
Customer stories in similar industries, or with similar use cases, to your business's
Testimonials
Reviews
Customer references
API and technical documentation
Product roadmap
Most of these documents – customer stories, references, reviews, and testimonials – are useful for assessing a vendor's reputation and experience in your industry. Technical documentation and a product roadmap help determine, not just what the LMS looks like now, but what it will become. Avoid dismissing a great vendor just because a single feature you're looking for isn't currently available, check their roadmap to see if it's coming down the line.
Technical team members can help evaluate each learning management system's API and other technical capabilities – critical if you need to configure the LMS to meet your most specific requirements.
The roadmap also shows how the LMS plans to keep pace with the rapidly evolving learning and development landscape. Comparing product roadmaps between vendors provides a sense of the relative scale of their ambition, innovation, and investment in development.
Test the vendor
During every LMS trial, remember: you're not just testing the LMS software, you're testing the vendor too.
You need to have confidence in your vendor to provide a helpful, user-friendly experience. And if you don't, they're not the right solution for you. But if a provider is generous with their time and expertize, you'll be reassured that they will always be on-hand to help.
The breadth and depth of answers offered to technical and commercial questions is a top indication of the strength of their team and investment in resources.
Don't be afraid to properly test customer support before your trial concludes. First, test how support works within the platform itself. Submit requests based on problems and pain points you have already experienced or anticipate.
Keep a record of response times and how satisfied you are with the support your team receives. Pay attention to automated responses and superficial answers that indicate a vendor isn't really dedicated to supporting their customers.
Finally, see how willing the vendor is to be flexible. Rigidness with processes and timelines should raise concerns as to what you can expect as a customer.
At LearnUpon, we'll happily work with a business that's trialing us. After a trial ends, your Learning Portal remains intact, and it can be reactivated if you need to return to it later in your selection process. It's no big deal. With LearnUpon as your LMS, we immediately deploy your Learning Portal so the work you've done during your LMS free trial is retained for future use. It gives you a head start, allowing a smooth transition and efficient launch.
Download The LMS Buyer's Guide
Are you on the hunt for the best LMS for your business? Download our eBook, The LMS Buyer's Guide, and discover how you confidently invest in a learning management system to reach your business's learning goals.