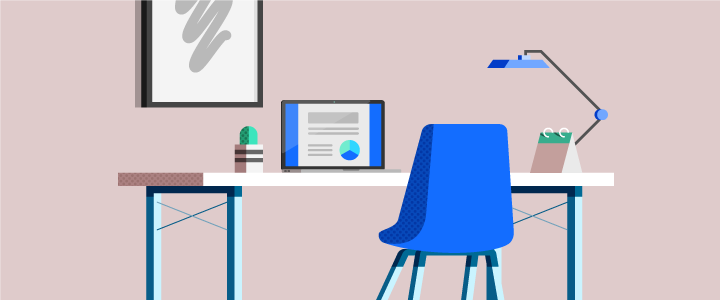 4 min reading time
What is Learner Autonomy?
We all want to learn more, upskill and develop our knowledge. But obstacles like daily work commitments and formal learning structures can get in the way. That's where learner autonomy can be leveraged to support learners in self-directing their need for knowledge.
It can be incorporated into your corporate learning strategy to motivate and engage your workforce. Let's explain what learner autonomy is, its benefits, and how your LMS can be used to support this learning method.
What is Learner Autonomy?
The phrase 'learner autonomy' was coined in the early 1980s by educational guru Henri Holec who defined it as the "learner's ability to take charge of his or her own learning". Initially championed for foreign language study, it has since spread to many strata of education and is a natural fit for eLearning.
Online learning supports autonomous learning in the following ways:
Time
One of the biggest challenges of today's working world is managing time. As a business, you need to continually help employees expand their knowledge and that's where technology-based learning comes in. This enables your learners to access training whenever and wherever they want.
Control
Enabling your learners to learn in this way puts them in control. This empowers people to self-direct their learning, accommodating their desire to expand their knowledge, and process new information.
Pace
Crucially, people learn best when it's at their own pace. This suits the pressure of workloads, modern living, individual lifestyles, and abilities.
Benefits of Autonomous Learning
Supporting this method of learning has a wide range of benefits for your employees.. Here are some of the primary benefits:
1. Active
This more liberal system of learning, driven by the learner, gives them independence and a sense of control over how, when, and what they learn. This ownership creates a more active method of learning compared to the predominantly passive method used in face-to-face based formal training and development.
2. Motivates
The freedom attached to autonomous learning motivates your learners and increases their level of self-determination to succeed, further encouraging them to learn more.
3. Engages
Think of it as a grown-up way of learning. Your learners take responsibility for setting goals, scheduling and managing their learning. And, because they're in charge, they develop a deeper interest and engage more with the content when compared with a conventional trainer-led environment.
4. Explores
If you think about it, it's how humans naturally started learning in early childhood. We were given free rein to discover and explore before we started into formal education, where learning happens within the constraints of schools' structures. Psychological research says that autonomy is a basic human need which motivates learners and nourishes their interest in the world around them. The same principle applies to when it comes to autonomous learning.
5. Prepares
Supporting employees to gain the knowledge they need to fulfill their role on their own terms, enabling them to be more successful.
6. Feel-good
As employees value the freedom and control this method provides, they benefit from the feel-good factor of learning instead of being taught.
7. Increases Return
Employees are more engaged with the material they're consuming. As a result, learning is more efficient and effective, driving a better return on investment in training.  This type of learning also encourages employees to demonstrate what they've learned by using it in day-to-day situations within your organization.
Facilitating Autonomous Learning
Now you know the benefits, let's identify how to support your learners with the best ways to identify what will work for them when it comes to learning autonomously.
Share these with the audience you're tasked with training to help them identify, develop, and take control of their own learning. Or even apply them to your own learning behaviors.
Motivation
"What do you want to learn and why?" Ask your employees to think about what will make their roles easier, help with career progression, assist them in mentoring others, etc. The "what and why" is key to getting them started.
Planning
Ask your employees some questions about how they'll execute their plan. How much self-imposed structure do they need? How disciplined are they? Where will they learn from (on the way to work, at their desks, etc.)? What do they need before they start?
Set goals
"What do you want to learn? How long will you give yourself? What do you want to cover this week, this month? How will you use the information you're learning in a practical way in the following weeks?" Get your employees to think about the goals they want to set.
Buddy up
Learner autonomy isn't about working alone. Get employees talking to colleagues, managers or their network to find out who else is learning about similar topics. They can share learning experiences and learn from each other.
How your LMS Supports Autonomous Learning
You can use a learning management system (LMS) to incorporate autonomous learning into your training strategy. Here are some of the key ways that an LMS supports and encourages learner autonomy.
1. Always available
An LMS is easily accessible whenever, wherever, however – using desktop, tablet or mobile device. This flexibility enables learners to learn anytime, anywhere. What's more, courses don't have to be completed in one sitting. A learner can leave a course before completing it and come back at a later stage, when they're ready to learn more.
2. Learner-friendly
An easy-to-use solution ensures learners spend their time learning instead of wasting it trying to figure out how to use the LMS. This increases engagement and enables them to get the most out of the training.
3. Self-directed
Create catalogs from which learners can self-select the courses they wish to complete. This enables them to take control by choosing the topics or subjects that way want to find out more about.
4. Learning from others
A forum within an LMS encourages social learning. Learners can ask their peers questions, as well as observing and engaging in learning related discussions. This enables them to learn from the experiences of others and gain new perspectives.
It's worth noting that learner autonomy isn't for everyone. Some people prefer a more formal trainer-led format. And for some training types, like compliance training, learners may not be as interested in the subject matter, but the training is mandatory and just has to be done.
However, promoting learner autonomy can have benefits for mandatory training too. It empowers learners to self-direct their learning, making them more likely to seek out learning opportunities.