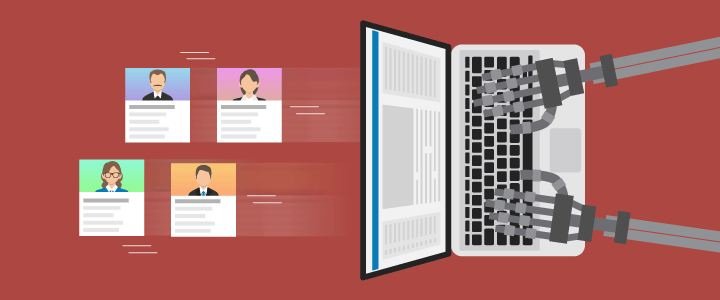 Automatically Assign Users to Groups in LearnUpon
Here at LearnUpon, we're always adding new features to improve our already amazing LMS. Our developers work around the clock to make our LMS better and better. And our customer-facing teams listen, gather feedback and filter that back into the development process so we can release features that matter to our customers. 
Recently we released a feature that is proving to be a powerful asset for our customers. This feature, 'Auto Assign Rules', came about as a result of conversations we had with our customers. It's a feature that reduces workload for managers and admins.
And it makes your organization's process much more efficient. Not all features are buzzwords, this feature has real substance behind it. Let's take a look how it works and its benefits.
Auto Assign Rules – What do they do?
Setting up auto assign rules allows to you place users into specific groups based on certain criteria. As an admin, you set up the rules and as users enter into the portal they're automatically placed into appropriate groups.
This is a great way for you to scale your operation. After initial setup, you have a fully automated mechanism for sorting users. The user themselves will simply gain access to their courses, and in most cases will not even be aware of the process.
You can set up as many rules as you like, so complex workflows are possible. For now, let's keep it simple, here's how it's set-up and practical examples of how it's used.
How it's set-up
You can name each rule and then decide how it will operate by choosing from a number of options. Rules can apply to new users and/or those already existing in the portal. A user is assigned to the chosen group based on the following information:
Custom User Data
Custom user data is additional information to standard profile info (first name, last name, email address etc.) that you may have stored in a HR system or CRM, or the user themselves provide. For example, lots of organizations will have custom user data such as 'job title' or 'location'. On this basis, we could place users into different groups based on their job title.
A medical device company could set up a rule that all users with the custom user data field of 'Doctor' are assigned to the group 'Doctors'. Similarly, all nurses could be assigned to their own group as well.
Email Domain
If you want to assign a user to a group based on the organization they work for, you can do so based on their email domain. That way when a user enters into the portal, the LMS will do this by 'reading' the domain name of their email.
This can be used to ensure customers, clients, and partners can all be assigned to specific groups based solely on their email address!
Membership Type
If your organization has different membership types you can use that information to divide users into relevant groups. An association, for example, may have a tiered membership structure – these rules would allow you to place gold members into the gold member group!
Any User
Last but not least, you have an option to assign all to a default group. This is very useful for admins as they can run mandatory training organization-wide without having to assign individual users.
Benefits
Ultimately auto assign rules save time for both managers and admins as learners are placed automatically into their groups. As you probably know, LearnUpon groups are enrollment engines. If you enroll a group in a specific course, all users (even those who will be added to the group in the future) are enrolled in the course.
When you combine both the auto assign rules and the power of groups you can see that LearnUpon supports really efficient workflows that you can set up easily.
By placing users into specific groups you are automatically enrolling them in any courses the group is enrolled in, you are giving them access to any group-specific course catalogs and also giving them access to any group-specific resources.
It's never been easier to run training programs at scale thanks to the robust workflows you can create with just a little planning.