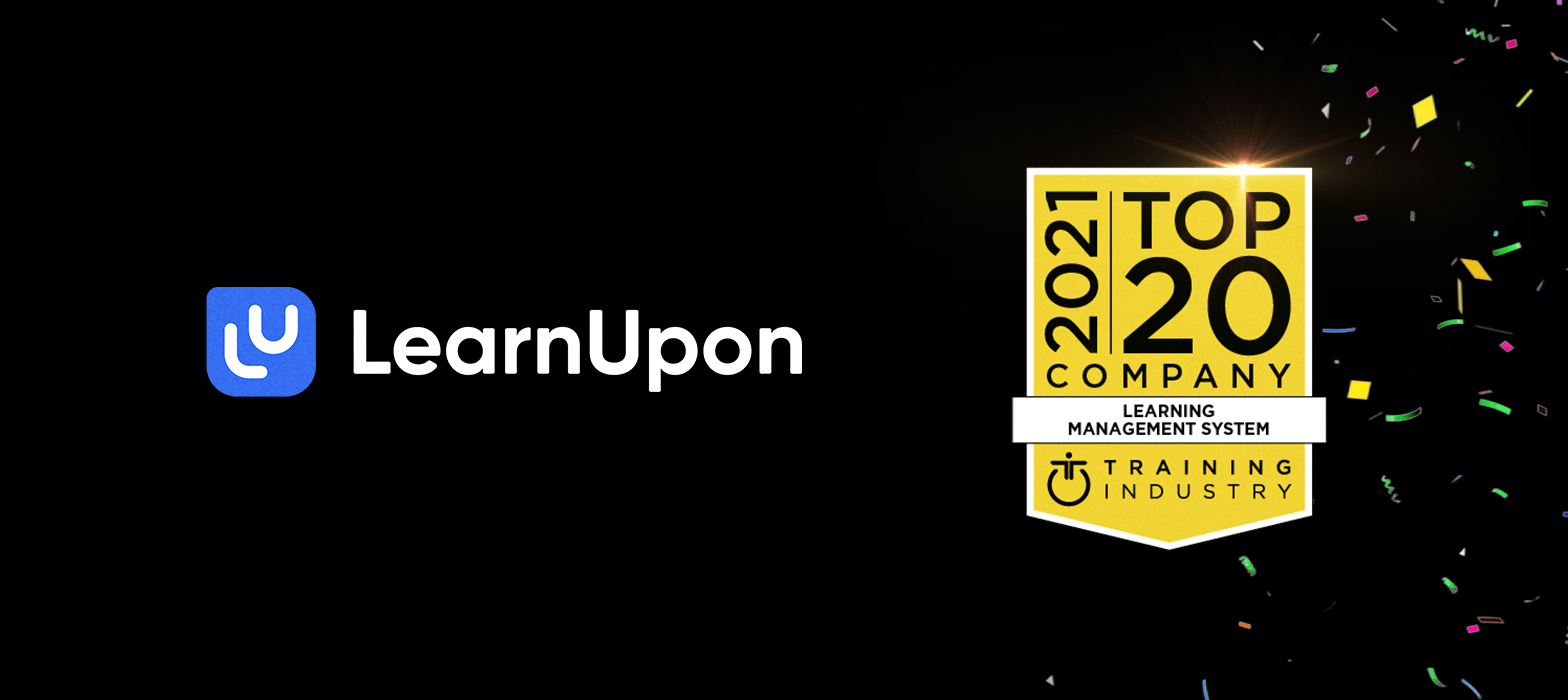 2 min reading time
LearnUpon Named in Training Industry's Top LMSs of 2021
Every year, Training Industry, the expert resource for learning professionals, releases its highly anticipated list of the top learning management systems on the market. And today, we're proud to announce that LearnUpon has been included on the prestigious 2021 list.
Curated for learning leaders, Training Industry's Top LMSs of 2021 aims to help those working in learning and development around the world discover the best and most innovative providers of training services and technologies.  
Speaking on the achievement, LearnUpon CEO Brendan Noud said:
"We're focused on building for better; better learning experiences, better training management, and most significantly, better results for our customers, and I'm delighted to have that recognized by Training Industry. Our team is laser-focused on building an innovative, ever-improving solution that supports learning, anywhere, anytime. We want to help our customers maximize training's impact, and for that to be acknowledged clearly demonstrates that we are achieving our goal."

Brendan Noud, CEO of LearnUpon
In a highly competitive industry, the winning solutions are chosen based on several factors, including LMS user and administrative features, innovation and impact, number and strength of clients and company size and growth potential.
"This year's Top 20 Learning Management System (LMS) Companies are continuously advancing the learning technologies market through innovative and learner-focused capabilities such as on-demand content, user personalization and automated administrative features," said Danielle Draewell, market research analyst at Training Industry, Inc. "These companies set themselves apart with cutting-edge reporting and analytics, providing insights into learner behavior and training effectiveness."
Want to get access to LearnUpon? Try Experience LearnUpon. You'll have the opportunity to explore LearnUpon, launch a course, and see first-hand how our learner-centric LMS makes training engaging, accessible, and simple to do. There's even several preloaded courses available so you can see the power of LearnUpon for yourself.
— About LearnUpon
LearnUpon LMS is a powerful platform with a practical approach to learning. By combining industry-leading capabilities, unmatched ease of use, and unrivaled customer support, organizations can manage, track, and achieve their diverse learning goals—all through a single, powerful solution. Trusted by over 1,200 customers worldwide, LearnUpon is one of the fastest growing LMSs in the world. 
— About Training Industry, Inc.
"We make connections."TM Training Industry has a passion for making connections. It cultivates high-value conversations for select solution providers and with  a highly engaged community of corporate learning and development leaders and decision-makers. These conversations benefit the entire training industry by surfacing challenges, sharing innovations and communicating rapidly evolving best practices.
Training Industry (https://trainingindustry.com) is the most trusted source of information on the business of learning. Its authority is built on deep ties with more than 450 expert contributors who share insights and actionable information with their peers. Training Industry's courses, live events, articles, magazine, webinars, podcast, research and reports generate more than 10 million industry interactions each year, while the Top 20 Training Companies Lists help business leaders find the right training partners.