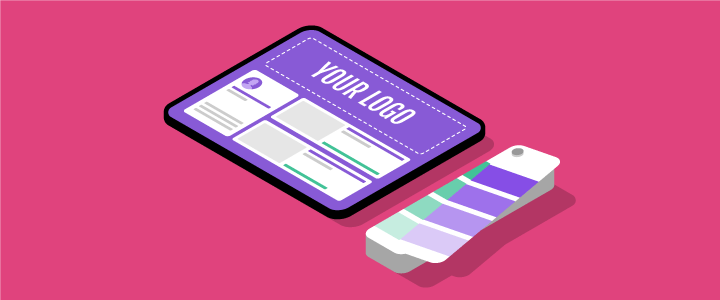 3 min reading time
Brand and White-Label Your LMS Portal: A Complete Guide
If you're using software to reach an audience – employees, customers, partners, etc., you'll want it to reflect your brand. And your learning management system (LMS) should be no different. A white-label portal in your learning management system that you can also brand might seem like a mere cosmetic thing, but it does so much more for your learners. Before you put your own stamp on your LMS, let's go over exactly what it means to have a branded and white-labeled portal, the reasons to do it, and the ways you can brand your LMS.
So, what is a branded, white-label portal in an LMS?
Although often used interchangeably, branding and white-labeling are in fact two separate, albeit similar concepts. Let's go over what they both mean in the context of an LMS:
Branding your LMS
For learners, your LMS is the hub of their training programs. They see it as a part of your business and a place to interact with your brand. That's why it's important to give your platform a strong visual identity. This is where branding your learning portal comes in. Branding enables you to give your LMS your brand's look and feel. It makes your LMS's identity consistent with your business's so it's recognizable to your audience. It's an environment they know and trust.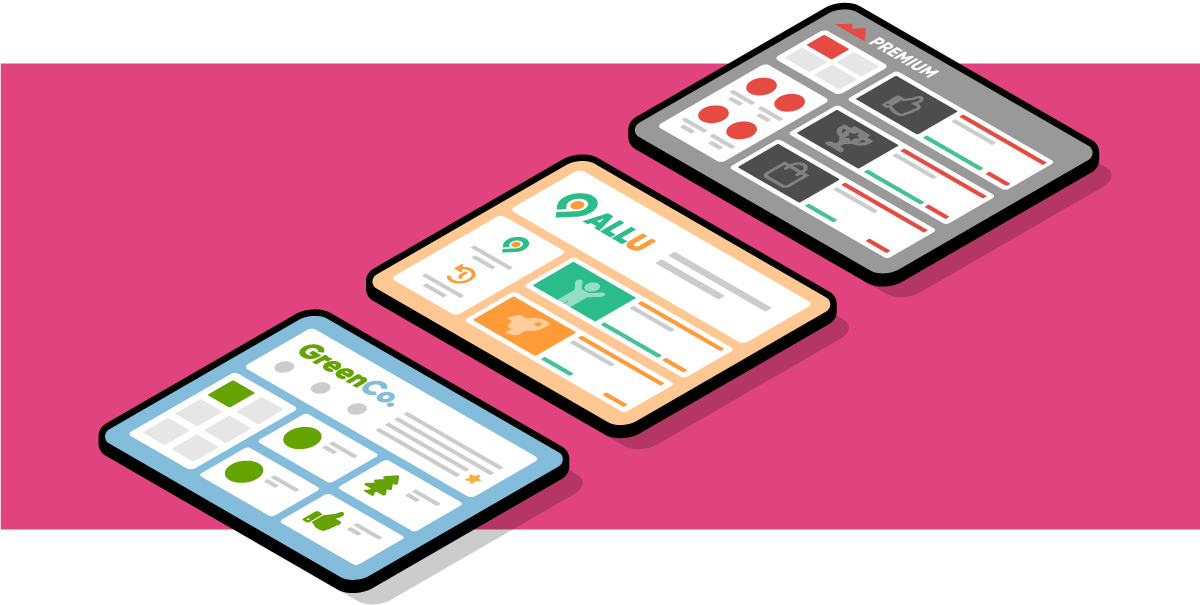 Not all LMSs are created equally when it comes to branding. Some LMS vendors are highly personalizable, while others might let you change a logo and not much more. For example, with LearnUpon, you can make the LMS look completely your own by changing logos, colors, and more, in a couple of minutes. Ask your LMS vendor what you can do to see what your options are.
A white-label portal
For some businesses, simply branding an LMS isn't always enough. Some use cases, particularly external audiences like customers and partners, need a white-labeled LMS to remove all references to a vendor or indications that a platform wasn't developed in-house. White-labeling makes the LMS your own.

Again, the ability to white-label varies between vendors, so you should make the decision on whether this is a 'nice to have' or 'need to have' requirement before selecting an LMS.
What can you brand and white-label within an LMS?
Branding your LMS
Here are some of the most common elements you can brand in your LMS:
Login page: As the entrance to your LMS, the login page is an important user touchpoint. For example, with LearnUpon, you can customize your login page so that it's consistent with the rest of your user experience. You can change the width of the login screen, add your company's logo, and customize the welcome text.
Portal: As it's a space in your LMS where users will spend most of their time, the look and feel of the learning portal itself has a big impact on user experience. To personalize your portal, you should be able to add elements like banner images that display information about your courses and your company's logo.
Multi-portals: Branding features are often most important if you need to create sub-portals for your different audiences. With multi-portals, you can make each one a unique environment for each distinct audience.
White-labeling your LMS
Custom domain: If you choose to brand your LMS, the URL of your portal will be something like "http://mycompany.learnupon.com". With LearnUpon, white-labeling allows you to use your company or business website domains to customize the URL completely, to something like "learning.mycompany.com".
Personalize emails: In many cases, your chosen LMS provider will send emails to your users via their domain. For example, emails from a LearnUpon portal are sent from learnupon.com. White-labeling allows you to fully customize these system communications with addresses and names from your own company, like the details of a HR Manager or Director. That means you can also create a custom reply-to-email address of something like "support@mysite.com".
Multi-portals: With multi-portals, you can also white-label each portal to make it a distinct environment. For example, with your employee training portal, your portal name could be "http://mycompanyuniversity.mycompany.com" and your customer-facing portal could be "http://mycompanyacademy.mycompany.com"
Create your brand's look and feel in minutes
Branding and white-labeling your LMS is the perfect way to make the platform feel like your own. With your business's look and feel, and a custom URL, it creates a trustworthy, identifiable environment for your users and strengthens your brand identity. And with it only taking minutes to do, there's no reason why it shouldn't be on your list of priorities to have in your LMS.