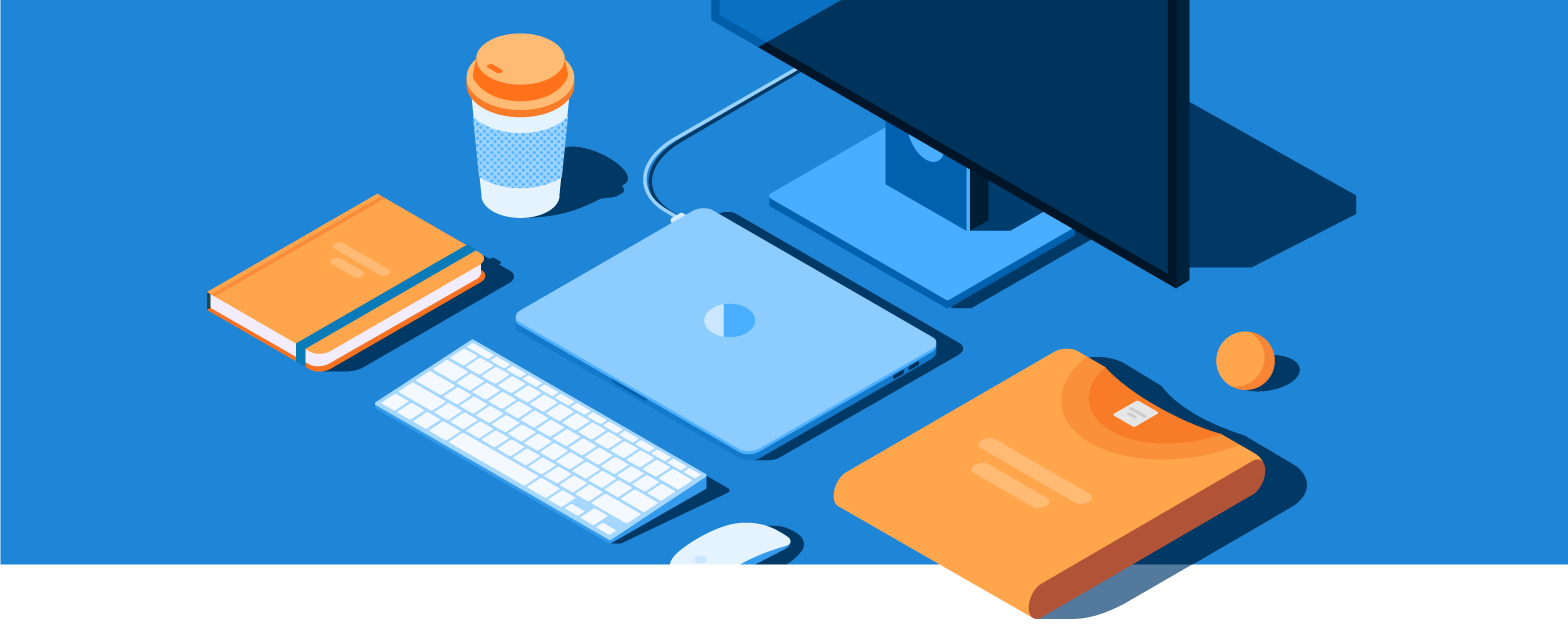 [eBook] What is Onboarding? A Guide for Your Business
Welcoming a new employee to your business is an exciting time. With so much opportunity on the horizon, it's a significant event for your organization. It's a step you need to get right. Employee onboarding isn't a new concept for businesses. Your organization is probably already doing it, be it formal or informal. However, the way in which we as organizations can and should think about employee onboarding has changed. Expanding definitions, new methods of delivery, a deeper understanding of what knowledge to share – onboarding has become a more well-rounded concept than ever before. And to build a true onboarding experience, you need to have a crystal clear understanding of what is onboarding and what it means within a modern business.
Download the eBook
Discover how to get more out of your onboarding. Download the eBook "Build an Employee Onboarding Program with a Learning Management System" and get straight-forward advice on how to plan, create, and deliver a successful employee onboarding strategy for your organization.

What is Onboarding?
New hire onboarding is the process of providing employees with the necessary knowledge, resources, tools, and behaviors they need to become a successful member of your organization. The results should lead to improved performance, a shortened learning curve, and higher retention rates for your business.
What should your new hire onboarding encompass?
"Provide necessary knowledge, resources, tools" – that's a mountain of information to share with your new hire. It's critical you don't throw everything but the kitchen sink at them. That's overwhelming for anyone! Yet, you also need to give a well-rounded, full deck of information to boost their success. So, what information should you actually provide during onboarding? What you offer will largely be shaped by your organization's goals, resources, and the individual's role itself. However, there are universal elements that are considered good practice to include:
Office/workplace tours and guides
Company culture
Rules of conduct
Health and safety
Role training
Product training
Team structure
Company benefits
From Manual to Modern: A Sea Change in Onboarding
There are several ways to onboard new hires, but most organizations end up using a blended learning model. The reason? Onboarding is diverse. With so much to share, it's difficult to be strict with one method of delivery. However, that doesn't mean every delivery method is created equal. In recent years, new technologies have made some methods preferable to others. There's been a leap forward as businesses are shunning more manual methods, in favor of new, modern technologies. Let's explain the common methods used in onboarding:
1. Informal
A common practice, informal onboarding is off-the-cuff and often self-directed. A co-worker or manager walks an employee through a process at their desk, sends them an email with a couple of helpful documents, or a few best practice tips are shared while chatting at lunch. It works for smaller businesses with employees all in one location. But, if you're a fast-growing organization, with hundreds or thousands of employees, spread across different cities, countries, continents, then laissez-faire onboarding doesn't cut it. It's unreliable, it's not measurable, and there's no guarantee of consistency.
2. Face-to-face
Traditionally, formalized onboarding is done face-to- face. An employee lands in on their first day, and whether it's in a meeting room or at their desk, they're given instructions from different team members – HR, managers, teammates, etc. – about how to best perform their role. It's a reasonable system, and somewhat necessary as your new hire gets to know their co-workers and their surroundings. It does, however, have its drawbacks. It's inefficient, eating up time, resources, money, and for a fast growing company, it's tricky to organize on a regular basis.
3. Online
Formal, simple, and modern, delivering onboarding online is an increasingly ubiquitous method. With several tools on offer including Learning Management Systems, HR systems, etc., these are built specifically to help businesses train their workforce online. Quickly growing in popularity, online onboarding works as it's efficient for fast-growing teams, it's consistent, enabling your business to reach employees regardless of their location, and it's measurable.