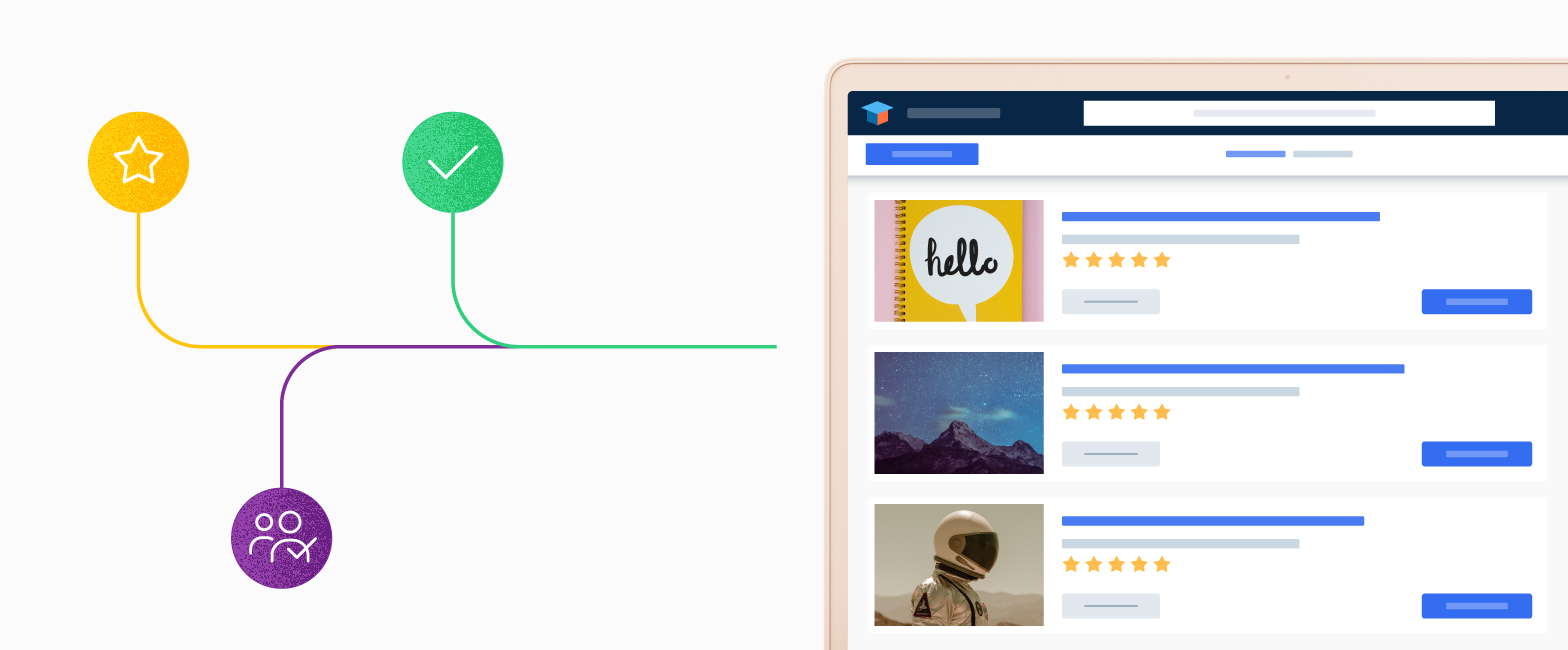 2 min reading time
Introducing Course Recommender: Powering up Self-service Learning
Low touch, high impact – that's what every great learning solution should be. Low touch for your Admins and Managers, so they can roll out large-scale learning fast, and high impact for your Learners and your business, so you're hitting critical goals.
At LearnUpon, we live by this motto, and that's why we're introducing our powerful new automation feature: Course Recommender.
Think the "Recommended for you" section on Amazon or the "Top Picks for you" list on Netflix, Course Recommender helps your users discover and engage with the content they want—before they know they want it. Best of all? It's personalized, with course suggestions tailored to each user.
How does Course Recommender work?
The first step on an exciting journey with machine learning, Course Recommender is located in LearnUpon's course Catalog where users can pick and choose from Courses curated by you.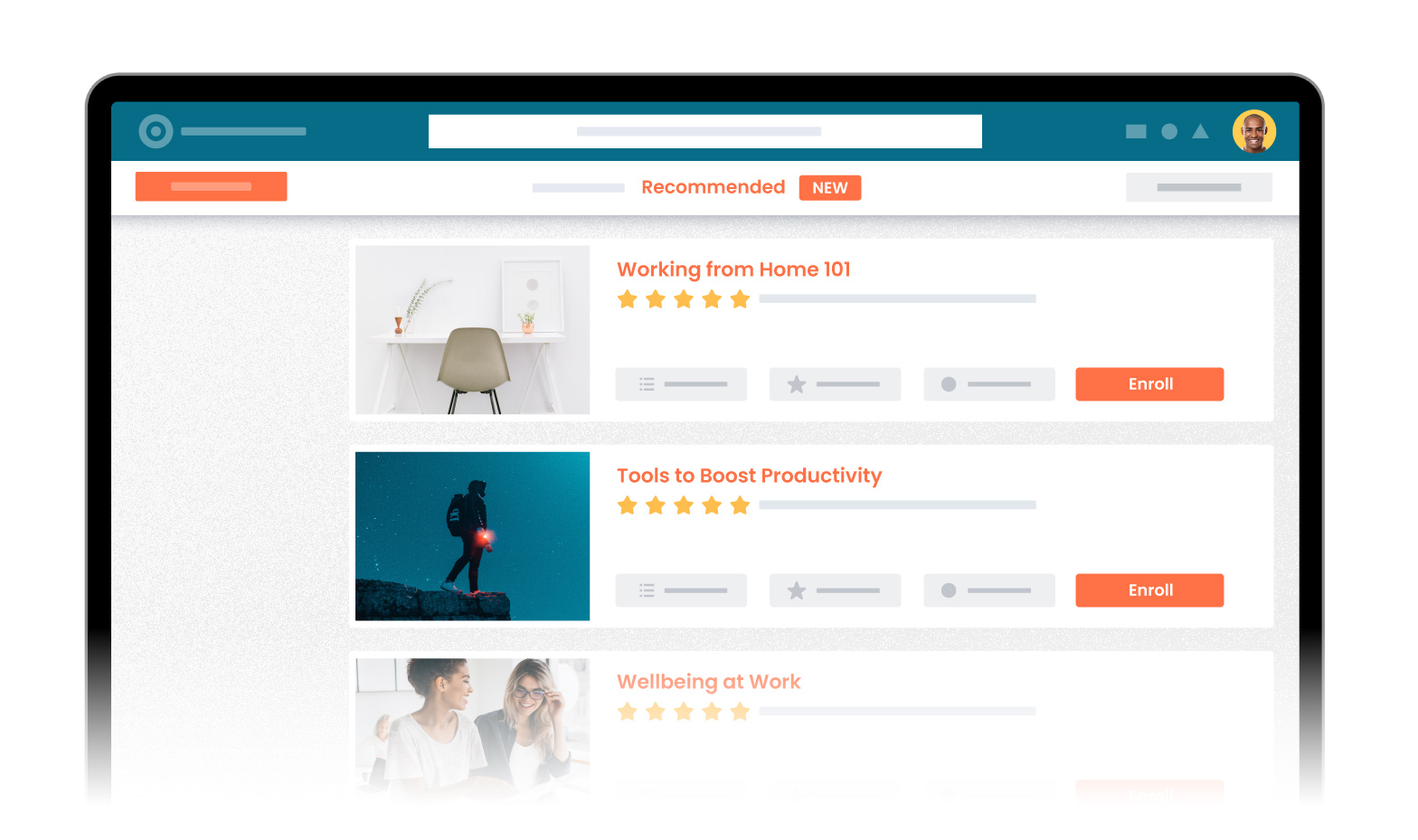 It interprets anonymized data to build a list of recommended Courses for each user based on activity in their Portal. Then, it displays this list in a new "Recommended" tab.
Create a more personalized experience
Course Recommender's magic is that it enhances your training programs with predictive recommendations that create a more personalized experience for every learner. It matches the most relevant content to Learners' needs based on their, and other users', previous activity in the LMS.
To make recommendations super-tailored, the Recommender combines with LearnUpon's Groups (a way to organize users based on things like department, location, or company for admin actions). Learners who are members of a Group get peer recommendations based on the activity of other members of their Group, along with receiving general Portal recommendations. These "Group recommendations" come up first for Learners, and have priority over general Portal recommendations.
Ensure your Learners get the content they need – fast
Automated, machine-powered recommendations mean your Learners spend less time self-solving and you spend less time curating Courses. Course Recommender allows your Learners and your team to skip filtering through hundreds, even thousands of resources to find exactly what they need.
Drive learner engagement
Intelligent, predictive content recommendations help Learners find more meaningful content in your course Catalog. It ensures you're capturing their attention, and gives you a hands-off method of increasing adoption and engagement.
Empower self-service learning from the start with popular Courses
But, what about new Learners with no enrollment history? Well, when they start using LearnUpon, the Recommender promotes your most popular Courses based on the number of completions on the Portal. It puts them front and center for new Learners to click, engage with and complete.
Start now: Try LearnUpon's Course Recommender
Already using LearnUpon? This Catalog feature will be activated in portals and visible to Learners in the coming weeks for customers on Essential, Premium and Enterprise plans. Check out our Course Recommender guide for more information.
Or, if you're interested in learning more about how LearnUpon's Course Recommender can work for your organization, chat with our team today.