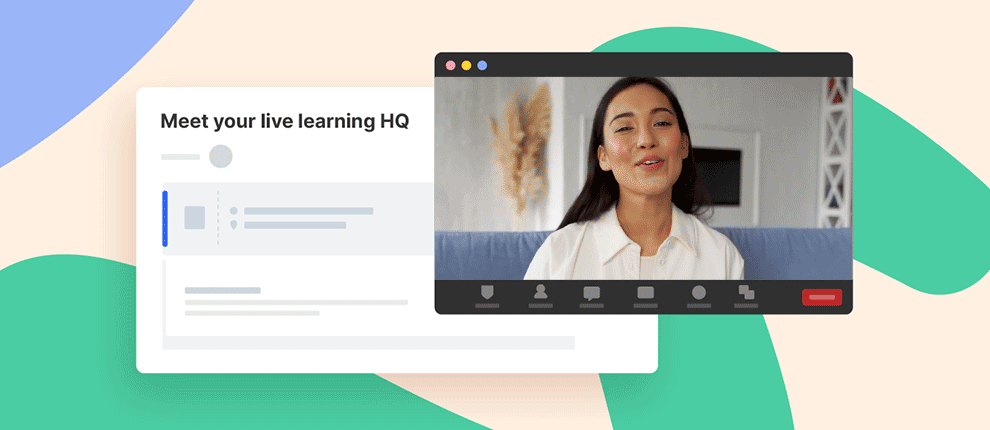 4 min reading time
Meet Your Live Learning HQ: LearnUpon's Next Gen Instructor-Led Training Center
More and more businesses are training online; however, many still want scalable ways to connect with learners in a more personal way. And the ones that pair in person within online learning, also want to be able to plan and track it all, in one central, easy-to-use place. 
Enter LearnUpon's brand new Instructor-Training (ILT) Center. 📹
Our ILT Center is what your learning team uses to create, manage, and deliver live learning – in person or webinar – to your employees, partners, customers, and beyond. As a backbone feature of our platform, we've designed a complete upgrade to LearnUpon's ILT functionality so that live learning is faster, more efficient, and more impactful than ever.
Transforming live learning for a modern world
Rolling out live learning should be simple. However, with most technology built in the pre-2020 world, where in-person learning was king, we had to ask: are the tools on the market today fit for the hybrid working world?
Expectations now are different. Flexibility, trackability, scalability, and user experience are must-haves. Businesses need to be able to run multiple webinars for audiences around the globe, while also enjoying the same level of automated management for in-person learning too. That's why we decided to reimagine live learning in LearnUpon. 
With our ILT Center, we focused on building a best-in-class, centralized solution for all live learning, empowering you to quickly, easily, and scalably deliver the training you want. And, it looks really good too. 😍 
Live learning should never be an afterthought of a learning solution, yet, that's often the case. Our customers don't want a solution that they have to adapt to, instead, they want something that makes instructor-led training quick and easy in this hybrid world. They want something that works for them.

Des Anderson, CTO at LearnUpon
The center to centralize
With our new ILT Center, we've completely revamped how you manage live learning. Available directly from your dashboard, there's one convenient place where you can create, schedule, and manage it all.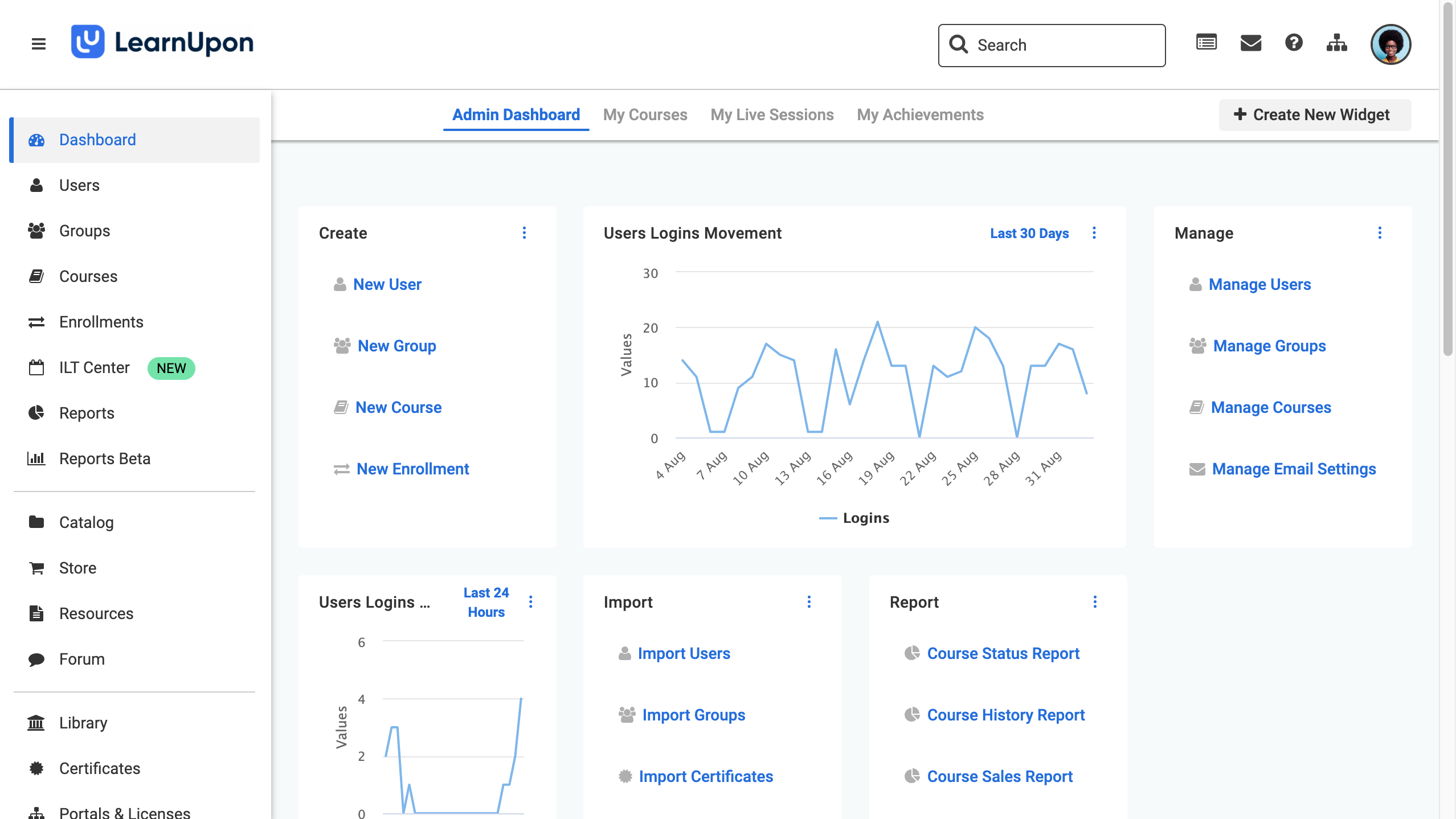 As a training owner, you can create in-person or online sessions through your preferred webinar tool (Zoom or MS Teams) without having to leave the LMS. In just a few clicks, you can add all essential information too, like a title, description, and more so your learners are in the know.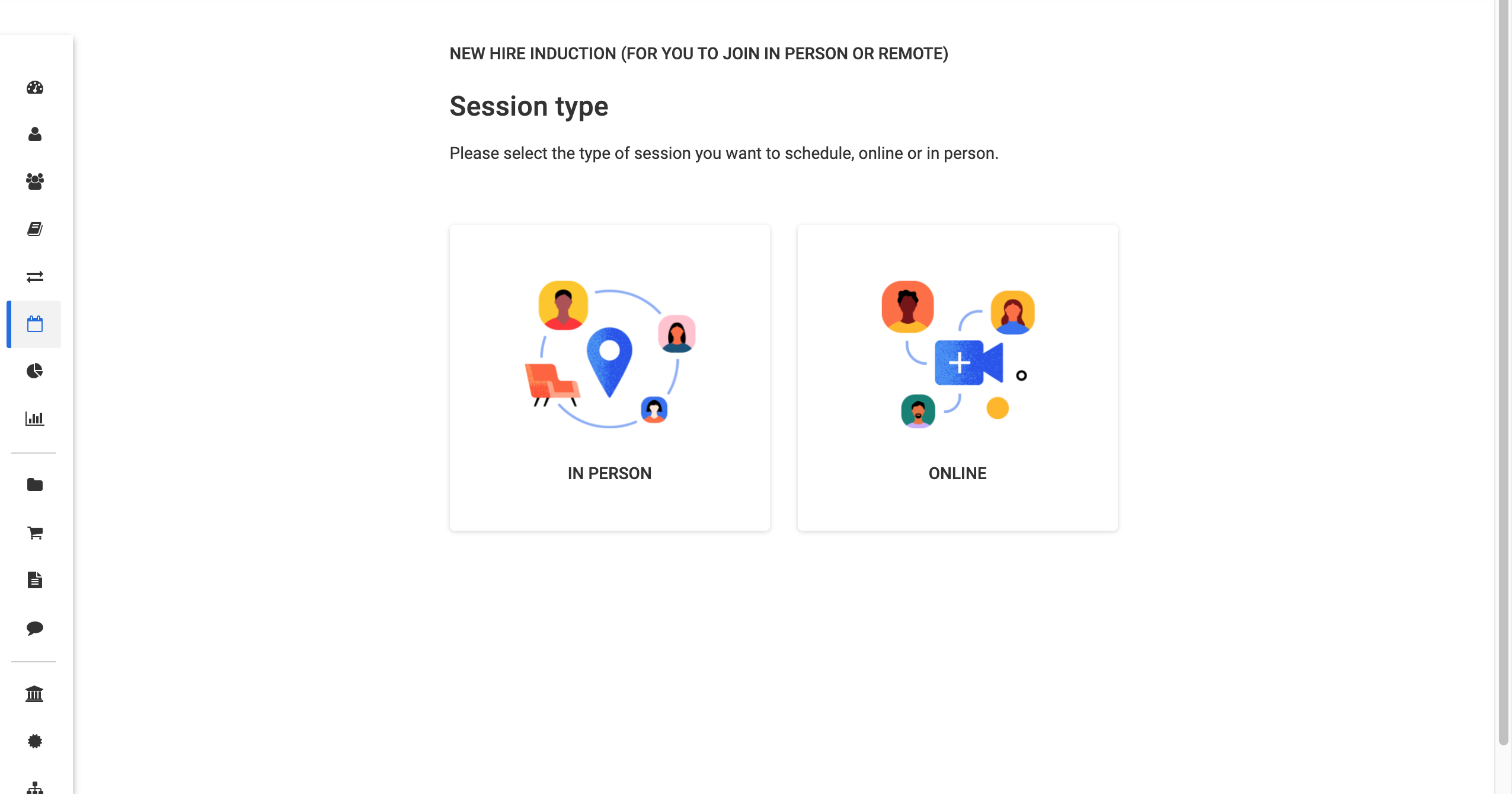 What's more is that you can now share the load. With multiple Instructor levels, you can allow others to help plan and manage sessions by assigning them to your training, making management so much more scalable. 
Upping the flexibility and scalability
Adding another level of scalability and flexibility is how you manage creating and adding ILT sessions to courses. Now, you only have to create an ILT once, then you can hold it multiple times across time zones with different instructors.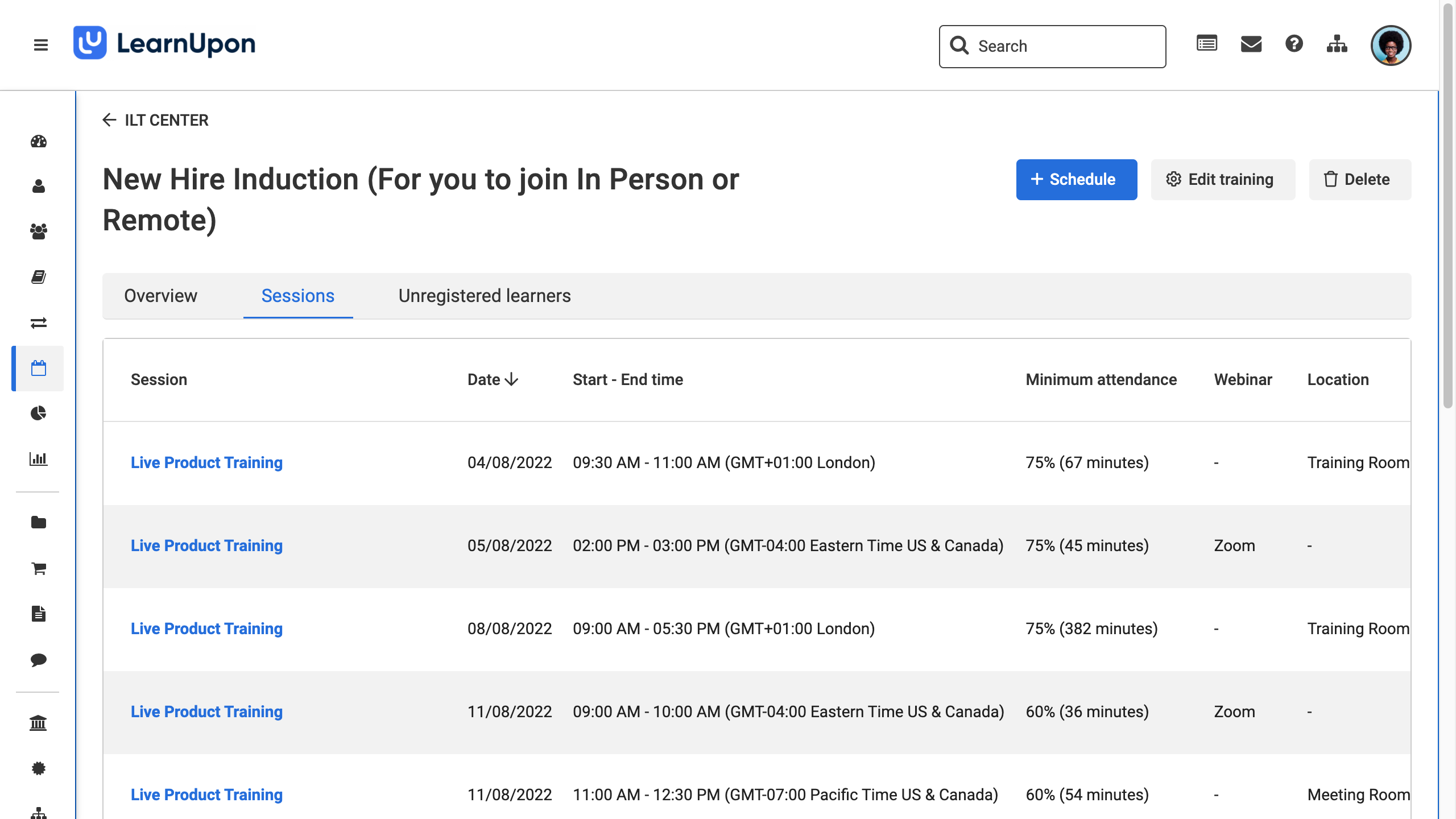 You can also put your own stamp on how your learners register and take part by defining a registration process, like allowing learners to self-register or enrolling them yourself. Additionally, ILT sessions can be added or edited right into your existing published courses, eliminating the need to republish your course – one less task for you!
Redefining every user's experience
With this release, we honed in one something we really care about – our user experience. We wanted to provide a user interface (UI) and functionality that satisfied the needs of modern ILT trainers and learners. 
First and foremost, there's a new UI. Crisp, clean, simple, it makes live learning a smooth and seamless experience. 
For registrations, you can now define a process that works for you and your learners. Be it enrolling them at a time you select, or giving them complete control by allowing them to register for a session right after they're enrolled in a course containing the ILT. What's important is that it's up to you. Plus, when it comes to notifying learners, instructors, & training owners about enrollments, reminders, new sessions, and updates to existing sessions, that's all automated too. 
Then, there's completion criteria; in our ILT Center, you can set completion criteria for a session – 50%, 75%, 100%… whatever you choose – so you know your learners are sticking around. 
Finally, we've added waitlists. One of our coolest new features (even if we do say so ourselves), it gives more power to the learner as they can express interest in an ILT. It also helps you make more informed scheduling decisions based on what your learners enrolled in before sessions are even scheduled.
Getting deep live learning insights
One of the most powerful aspects of running live learning through an LMS is the ability to automate tracking attendance, and of course, our ILT Center does that. However, we've taken the data you can get a step further. 
With our new ILT report, you have the ability to access a wealth of insights, like who attended, how long they stuck around, and their progress through the course. Super simple to run, it brings you closer to what matters – the impact of your sessions. 
A modern ILT Center for a modern business
Easy-to-use, scalable, flexible, learner-friendly, our ILT Center was built with these words in mind. Whether it's in-person or through webinars, it's a solution that works for modern businesses looking to amplify the impact of their learning in a hybrid working world. 
Interested in our ILT Center?
Read all about how you can start using LearnUpon's ILT Center today by checking out our Knowledge Base or chat with our team today.