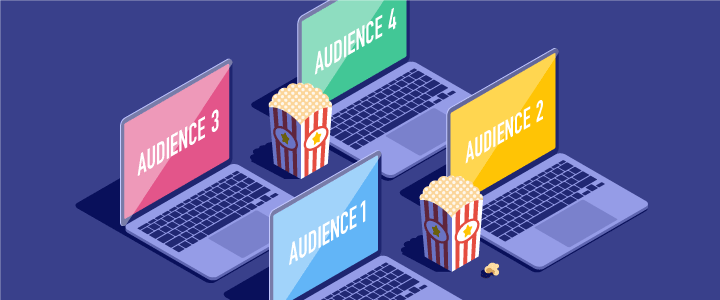 4 min reading time
How to Train Multiple Audiences with an Extended Enterprise LMS
Every business has different types of learners to train. Usually it starts with your employees, but your training needs grow. You want to educate your customers about your product, or your partners require a deeper understanding of the sales process. Your multiple audiences, otherwise known as your extended enterprise, need to be educated. But, how do you train each audience? They're all distinct. They each need specific environments with tailored branding and content that is configured to their needs. And, crucially, it needs to be easy and efficient for your busy team to manage. This is where an extended enterprise LMS comes in. Purpose built for businesses looking to train more than one audience, it helps you reach every learner you need in a powerful, yet practical way.
What is an extended enterprise LMS?
An extended enterprise LMS is a solution that helps your organization train multiple audiences under one system. They are commonly described as multi-tenancy LMSs, which means that you can divide up your LMS into distinct, "mini LMSs" called portals.
But, what's an LMS portal?
A portal is a website page from where your users access the LMS. Once logged in, they find themselves in their own profile, ready to take the courses they've been enrolled in. Most LMSs have a hierarchical setup for their portals. For example, with LearnUpon, the set up consists of a top-level portal, and a series of sub-portals. You can create a new sub-portal from your parent portal and it allows you to delegate the management of the sub-level portals to others if needed.
Every setup is different. For instance, your organization could use your top-level portal to train its employees. All of the compliance, onboarding and other employee training is done in this portal. Sub-portals are then used to train learners who are external to your organization. What is the extended enterprise? The extended enterprise is the name given to the training of those outside of your organization. Providing them with their own dedicated portal, you can easily train customers, partners or resellers, and other external audiences. To use an extended enterprise training model, you'll definitely need a multi-tenant LMS to separate audiences.
What is the extended enterprise?
The extended enterprise is the name given to the network outside of your organization that contributes to its success. This includes your customers, partners, resellers, etc. With corporate training, the aim is to train each one of these external audiences. Your organization provides them with their own dedicated portal, enabling you to easily train customers, partners or resellers, and other external audiences. To use an extended enterprise training model, you'll definitely need an extended enterprise LMS to separate audiences.
What types of audiences are in the extended enterprise?
The audiences trained using an extended enterprise model are diverse. Here are some examples of common use cases we see:
Partner training: A broad term for the training of contractors, resellers, dealers, and other types of partners. Through training you can onboard, educate, and strengthen your network to grow your business.
Client training: For corporate training companies training clients, an LMS with portal functionality is a must. It helps them to scale their activities and lower their costs. Each client is given their own dedicated portal.
Customer training: Training customers on how to use your product or service has many benefits, including better product adoption, higher retention, and increased likelihood to upsell. Many companies also create corporate universities to strengthen their brand in the market.
When you think about the possibilities you can see that the LMS can address a number of business goals. Many companies use a combination of these types of training.
What's the benefit of using multiple portals in your LMS?
The benefits are simple. The end users are being delivered training in a separate environment. The interface is familiar to them and the content is specific to their needs. Each audience is getting a more tailored training experience.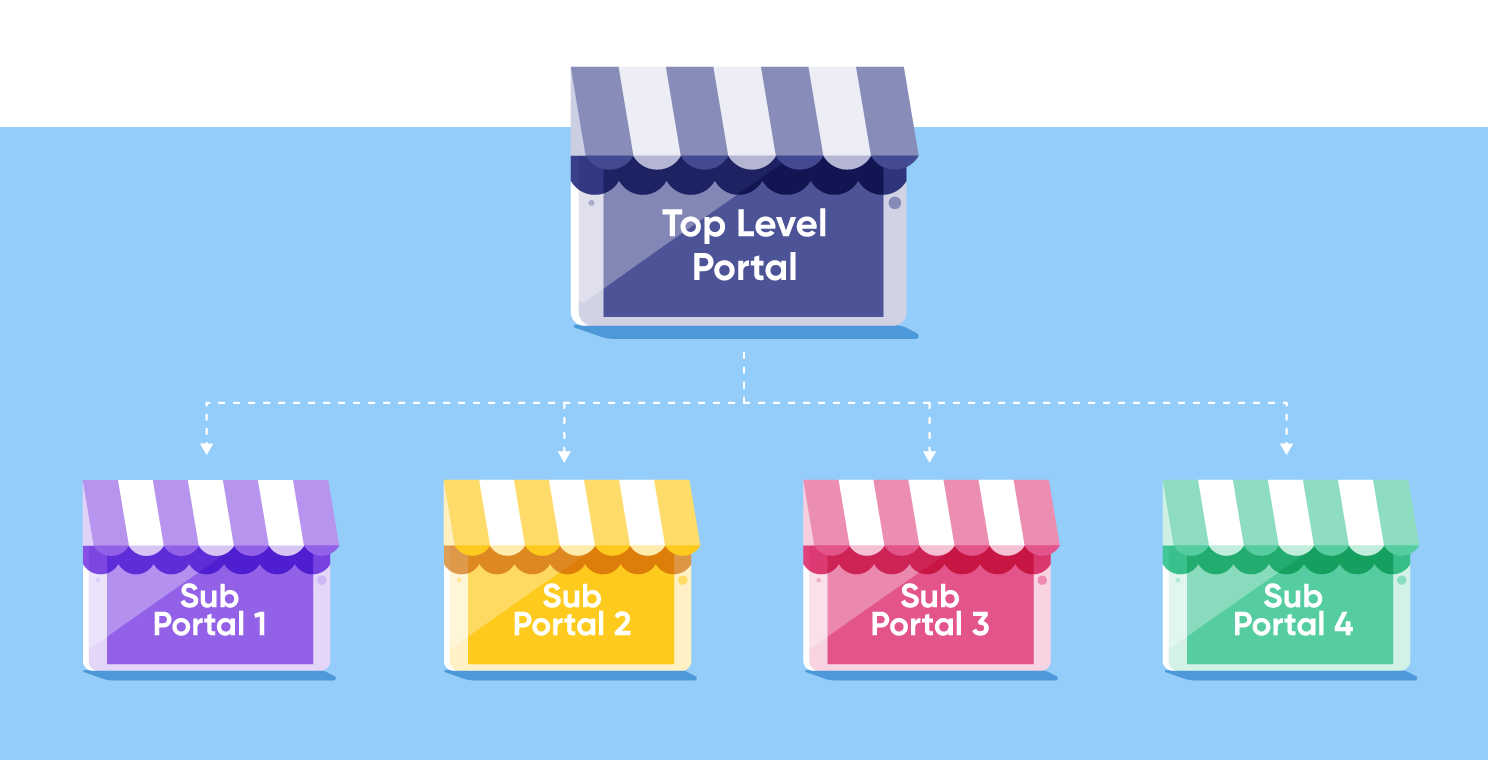 Admins of the LMS can cater to a larger number of learners, in various portals, quickly and easily. As your training efforts grow, you can add more and more portals. Think of a training company who cater to corporate clients. When they secure a new client their process will look something like this:
Create a new sub-portal.
Choose the website address.
Brand.
Configure settings or clone them from the top portal to save time.
Unique branding for each portal
By branding each learning portal to match the audience, you enhance their experience. This makes the training less jarring to adopt and more engaging for the learner. This is important if you're training external audiences. If you are training customers on your product you'll want to present your brand in the very best light.
Delegate roles to users
You can create various types of users in an LMS. Each carries out different roles. Having multiple portals allows you to delegate the control of a sub-portal to an individual of your choice. Perhaps a client of yours wants to be able to make changes in 'their' portal. You can allow this safe in the knowledge that they have no access to any other portal.
Copy courses to portals
One of the big time savers of a multiple portal set-up is the ability to copy courses to other portals. You don't have to create courses from scratch each time.
Reporting
As an admin in control of the top portal, you'll be able to track and report on the progress of learners in all portals. With the ability to set up scheduled reports, you can easily keep an eye on every audiences training performance.
Advance your employee, partner, and customer success
Train your employees, partners, and customers with LearnUpon. The powerful learning management system that has the features and knowledgeable team you need to achieve training success. Get your free trial and demo today!