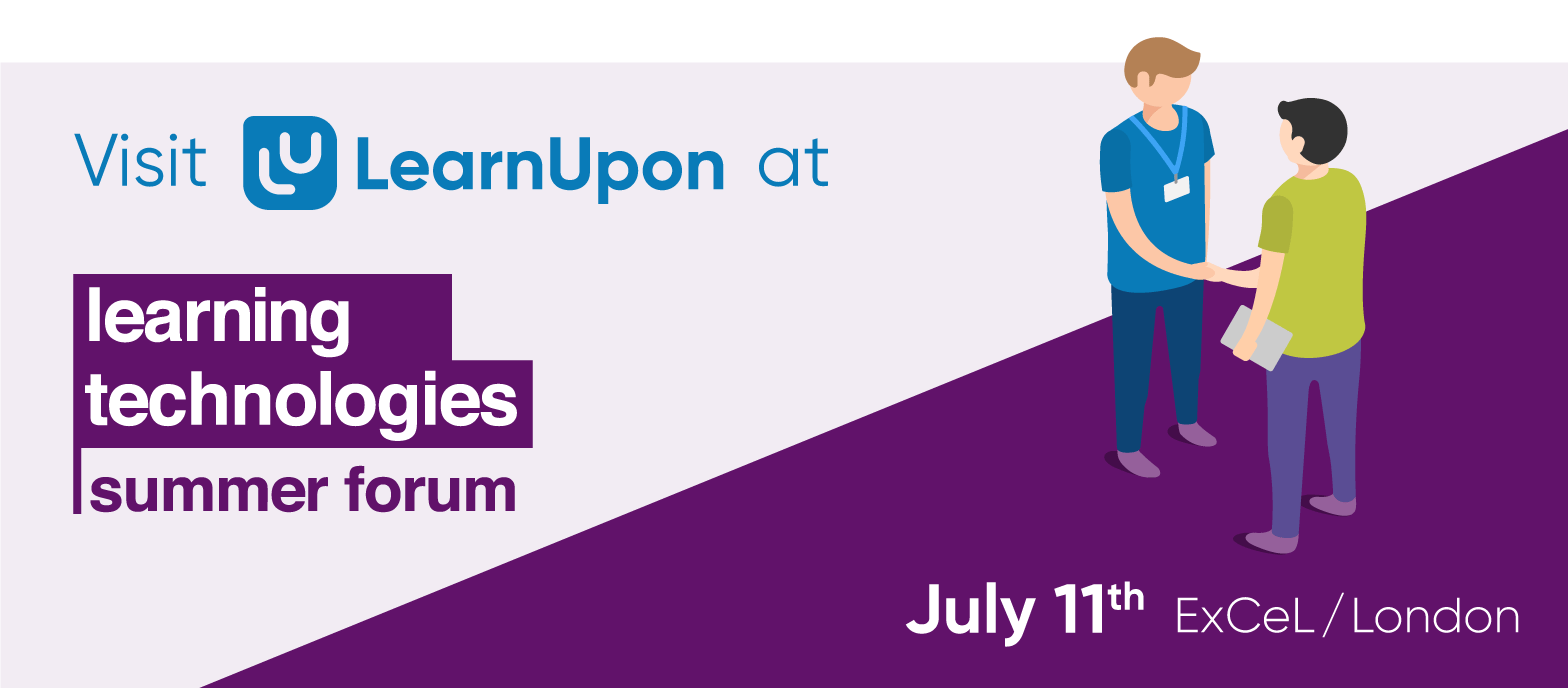 1 min reading time
Talk to LearnUpon at Learning Technologies Summer Forum 2019
Further developing the most popular topics and key themes from February's Learning Technologies conference, this is the L&D event of the summer. And this year, the Learning Technologies Summer Forum is taking place in the ExCel London for the first time. The event features over 40 free L&D seminars and 40+ exhibitors in an expo hall packed with the latest learning innovations.
You'll find LearnUpon's Caoimhín and Daragh, at Stand 37 in the expo hall from 9am to 5pm on the 11th of July.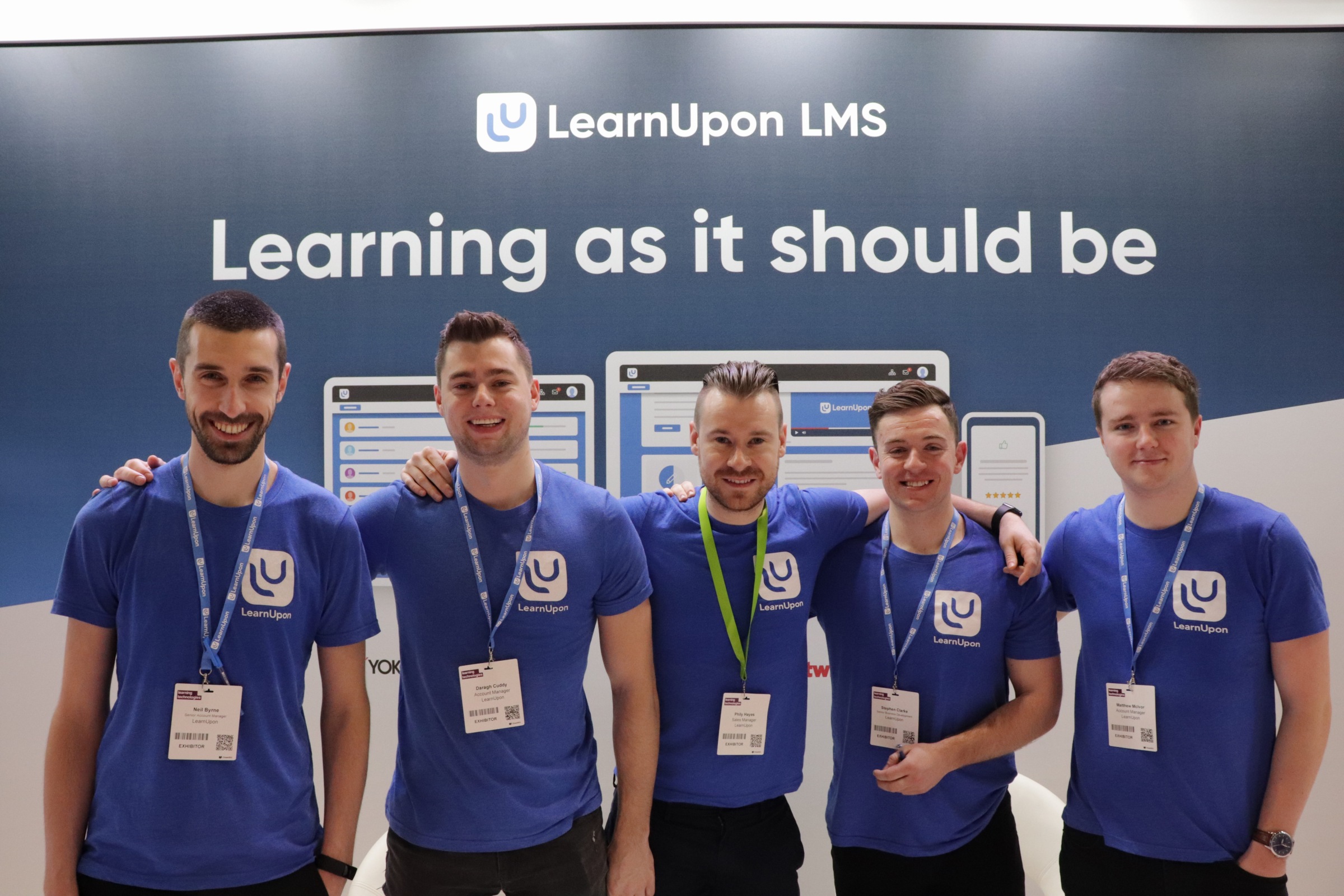 Our Inside Sales Manager, Caoimhín Gillespie, will also be holding a free seminar as part of the conference at 11:30am in Theatre 4. It covers how to build a world-class employee onboarding program that's practical for growing organizations. You'll discover the importance of onboarding your new hires and how an LMS can help you create an onboarding program that's easy and efficient to manage and deliver.
With LearnUpon since its early days, Caoimhín has worked on over 350 LMS implementations. He was also previously named one of the Top LMS Demonstrators in the world by Talented Learning. You'll leave his seminar with practical steps your business can take to transform your new hire onboarding process.
You can also get a free, live demo of our award-winning LMS with the LearnUpon team at any time throughout the exhibition, so be sure to drop by Stand 37. We'll see you there!