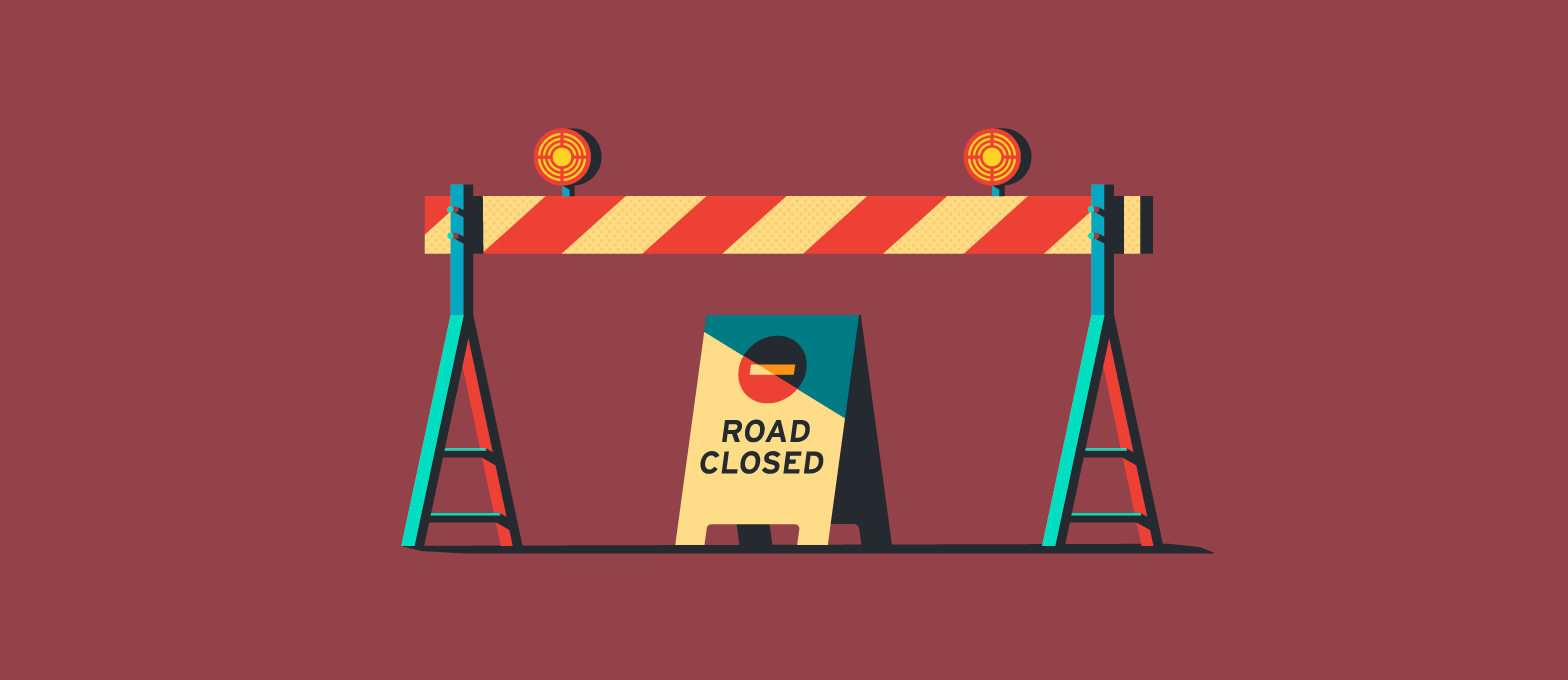 4 min reading time
6 Barriers to Learning (and How to Overcome Them)
Building a robust training program, from planning to launch, is hard work. After putting in all your energy, the last thing you need is an easily surmountable barrier getting in the way of its success. Be it emotional, motivational, or the learning environment, we've broken down the top learning barriers modern, fast-growing businesses face, and share actionable tips to overcome them.
Emotional barriers to learning
Peer pressure
Not just a school yard issue, your workforce can experience this too. Maybe senior management is putting pressure on training managers to achieve certain goals, without first finding out how feasible they are for your learners. Or a learner is being asked to complete training on a topic they're not interested or adept enough in. So, what do you, as a trainer, do?
Start by ensuring your learners are comfortable with the goals being set for them. Before a course is rolled out, do your research by asking your learners what they want, and expect, from training. Then post course, survey them to get their feedback on the course. Listening to what they have to say will help you tailor the training on offer to meet their needs, overcoming this barrier to learning in the process.
Fear of failure
No one likes to fail, however it's a real blocker for some learners, especially in a workplace scenario where people want to shine. But, without failure it's impossible for them to learn from making mistakes.
Having an open culture of learning within your organization is essential to support those who fear failing. These learners need structure, an end goal in sight, and reassurance that making mistakes is okay.
If you're using an LMS, take advantage of Learning Paths so your learners know what to expect. They can see each step they need to take to succeed and it makes taking the training less daunting.
Gamification and Certificates are great ways to tackle this barrier too. We've seen this work for a number of our customers as their learners get a taste of success from finishing a course, motivating them to complete more.
Lack of self-esteem
Like fear of failing, lack of self-esteem can be common among learners. These learners can often think "I can't do it, so why try."
To help learners tackle and flip this negative perception, you need to make learning a positive experience. You can do this by rewarding their training efforts, either through Gamification, or in-person praise, to encourage those learners you feel may be affected by low self-esteem.
All learners need to know that they're not just time-wasting by taking a training course. Reinforce the value of training to keep your learners motivated. Help them understand that the training on offer will enable them to upskill in a way that not only benefits your organization, but themselves too.
Motivational barriers to learning
Lack of goals
We always recommend setting clear training goals to get your learners focused and help them understand why learning should be prioritized.
Whether it's setting an overall goal, or small, incremental goals that are achieved by completing each module within a course, this is a great way to motivate learners.
If you struggle to set training objectives, try answering these simple questions to get you started:
What should your learners walk away with from completing this training?
Is it a skill that they can put to use straight away?
How will this help them do their job better?
Answer these questions for all of the courses you offer, and share this information with your learners. When learners can clearly see the benefits and practical application of their assigned training, they'll be more invested when it comes to completing it.
Learning environment barriers to learning
Course format
Don't just stick to text-based courses, instead evaluate the different formats you can feature within your courses to make training more engaging.
Let's look at the various media used in eLearning:
Text: Dense but excellent for providing context.
Imagery: Communicates a lot of information in a short amount of time, but can lack context.
Video: Rich media, high in information and context, but unless you have the necessary equipment and resources, this content can be time consuming to create.
Presentations: Slide-based content, usually contains a combination of text, imagery, and video.
Live session/Webinar: Excellent for creating a feedback loop, allows you to answer questions on the fly.
Luckily, there's an abundance of tools available that will help you to create great presentations with video and audio included.
Poor learner experience
Putting your learners front and center – that's what we all aspire to do, but the reality can be a little different. That's why finding an LMS that's both learner-friendly and easy to use is a top priority. When there are no confusing processes, your learner knows exactly how to take their training and what training to take.
Not only is training centralized, a good LMS will also have features that will keep your learners engaged. Having an interface that your learners can navigate with ease to access the courses they're enrolled in is key.
A learner-friendly LMS should also give learners the opportunity to train in a way that best suits them best. Elements like a catalog filled with courses that learners can pick and choose from works perfect for motivating them to self-direct their learning, further breaking down any barriers to learning.
How has your organization overcome barriers to learning? Let us know in the comments below.