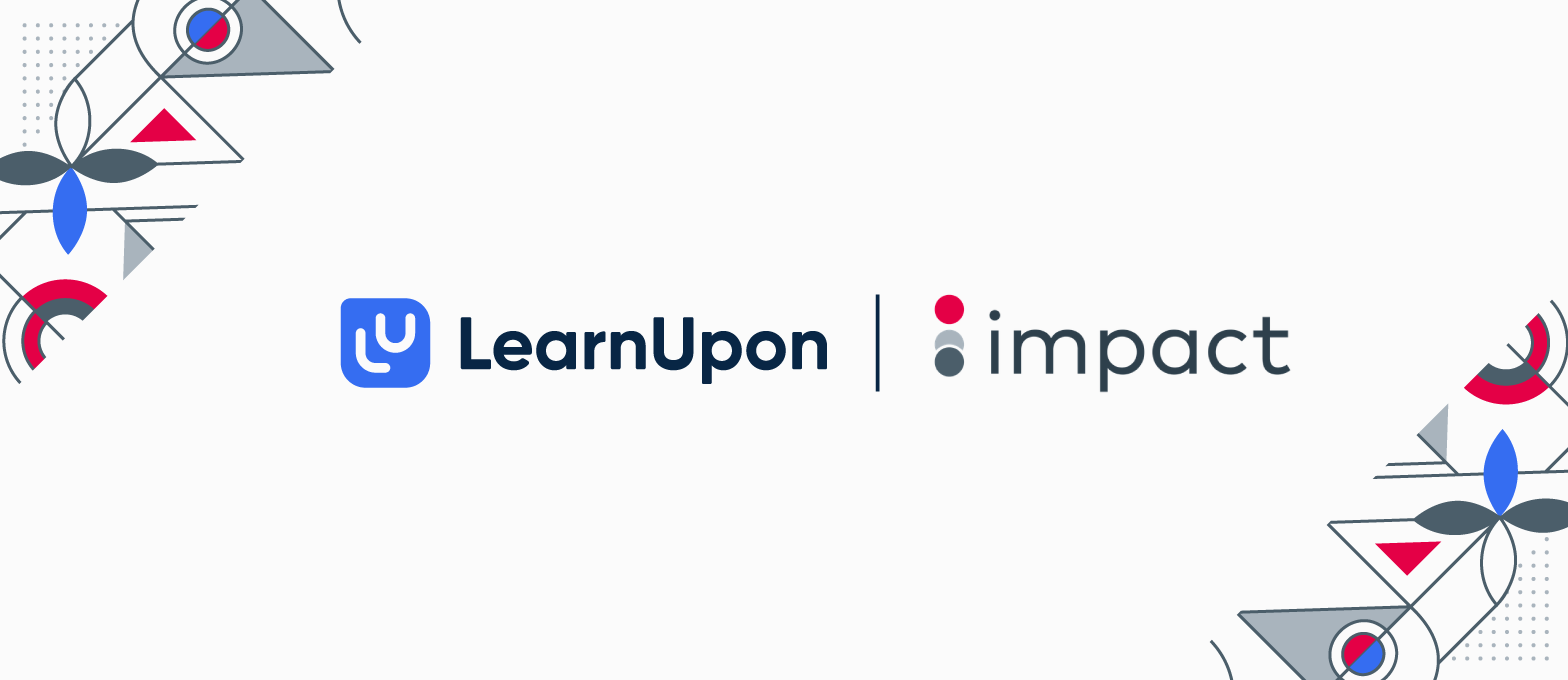 1 min reading time
Announcing LearnUpon and Impact: A Partnership to Fuel Partner Growth
The best solutions work together to help your business push your partnership programs to perform and achieve the results you want at scale. That's why, here at LearnUpon, we're thrilled to unveil our newest partnership that we believe does just that: Impact. 🎉
Now you can combine LearnUpon's industry-leading learning management system with Impact's powerful partnership automation software to create an integrated learning experience so you can build strong, successful partnerships from the get-go. 
Two powerful solutions to fuel your partner growth 
With Impact's integrated end-to-end Partnership CloudTM, organizations are empowered to effectively automate and manage partnerships at every stage of the life cycle. Ranked in G2's top 10 of world's best software in 2020, the platform enables you to find new partners, track their efforts, and reward them for driving sales to your business. 
Using LearnUpon, you can build and deliver strategic partner education programs that drive successful commercial relationships for your business. Our LMS centralizes and standardizes partner training across your entire network. 
With LearnUpon and Impact's partnership, our two solutions are integrated, meaning your business can:
Automate partner education:

Bypass costly, time-consuming in-person learning. Instead, your team can manage, deliver, and automate through online learning. 

Scale up and create winning partners:

Go from delivering to one-to-one to one-to-thousands. With LearnUpon and Impact, you can offer every partner an easy to access learning experience that helps them grow.

Faster, more efficient onboarding:

Your team can start training partners from day one, giving them the tools, resources, and skills they need to start achieving results.

Put your brand's best foot forward:

With LearnUpon and Impact, you can ensure your partners have the knowledge they need to represent and champion your brand. 
Get started with LearnUpon + Impact today
Already using LearnUpon? Get started now with Impact by reaching out to your Customer Success Manager. Or if you're interested in learning more about how LearnUpon and Impact can work for your partner organization, talk with our team today.