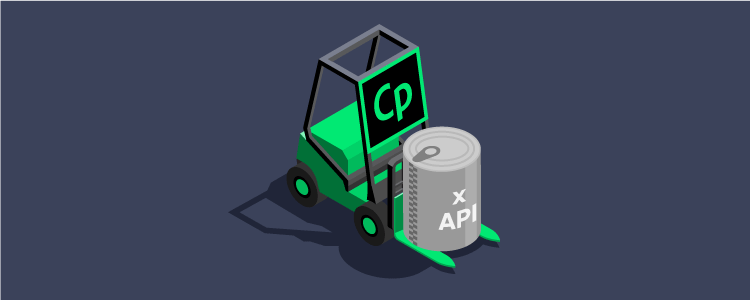 3 min reading time
Publishing an xAPI (Tin Can) Course in Adobe Captivate 2019
We love xAPI. Even if you don't have the opportunity to take advantage of the wider functionality that xAPI provides, it's a better, more stable standard to use than SCORM. Republishing your SCORM content in xAPI is a prudent move to reduce problems that can happen with the older standard.
And the good news is –  xAPI is easy to create. In fact, with Adobe Captivate, the process is pretty much the same as the one to publish SCORM content. In this article, we walk you through the Adobe Captivate xAPI publishing process.  Note* Adobe still refers to xAPI by its project name, Tin Can. For the purpose of simplicity, let's use these interchangeably.
Step 1: Choose Preferences
Click on 'Adobe Captivate' in the menu and then 'preferences'.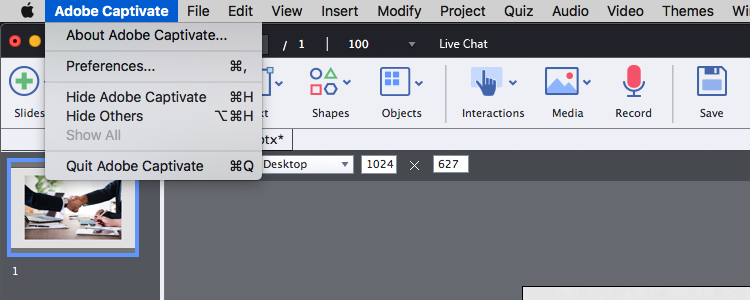 The reporting section is where most of our focus will be. This is where we decide which information we want to be sent to the LMS by the xAPI course.
Turning on reporting
First, let's turn on reporting. Under the "Quiz" header, click on the 'reporting' section.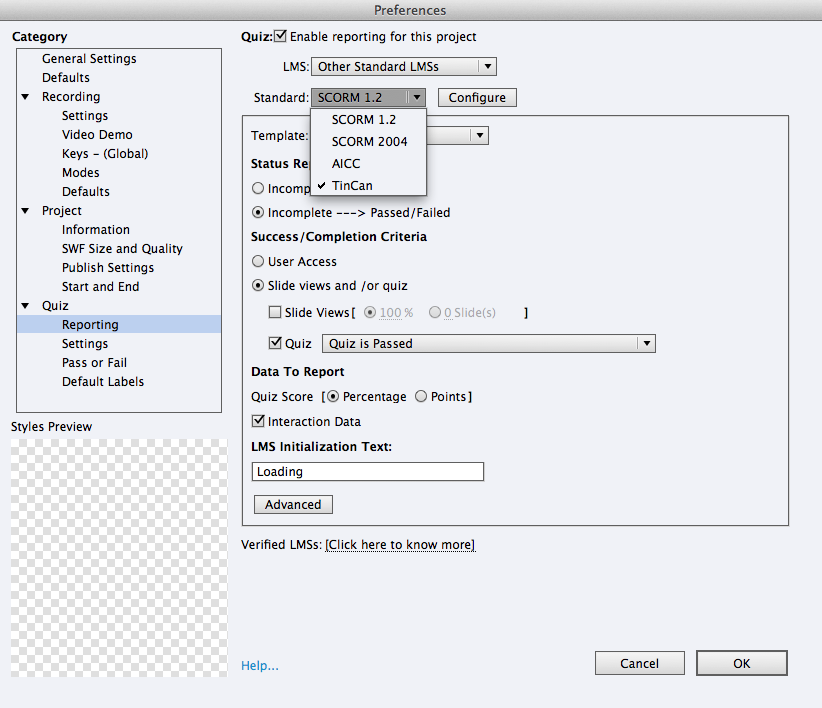 There's a check box that enables reporting options. Next, we have to set our LMS and the eLearning standard. LMS: If your LMS is not on the list of options, choose "Other Standard LMSs" Standard: This lists the four most prominent eLearning standards. SCORM 1.2, SCORM 2004, AICC, and Tin Can. Choose Tin Can (as we previously mentioned, this is the same as xAPI).
Reporting preferences
We have to set-up three elements as part of this process:
Status representation
Success completion criteria
Data to report
Status representation
In this context, a status represents the information sent to your LMS around course completion. Essentially, how will the course communicate completion to your LMS. There are two options to choose from:
Incomplete – Complete
If your xAPI course doesn't have an exam, choose this option. Learners will be marked as complete once they meet the completion criteria. No scores will be reported back to the LMS.
Incomplete – Passed/Failed
If your course has an exam, choose this one. Scores are sent to the LMS, as well as information on whether the learner has passed or failed the exam. A target score must be set in the course for this data to be accurately captured and communicated.
Success completion criteria
This sets out what exactly is meant by 'passing a course'. It ensures that the rules of the course are known by both the xAPI and the LMS, so that reporting is accurate. Here are the options available:
User Access
By simply accessing the course and/or the quiz in a course, a learner can be marked as completed. You can decide how many of your slides need to be accessed in order for a completion to be registered. This can be a percentage of the slides or a specific number. In most cases when using 'User Access' setting 100% of slides is a good idea so that your learners experience all of the content.
Slide View and/Or Quiz
This radio button sets the course up so that a learner is marked as complete when they view the slides AND/OR after they have passed a Quiz. If you check the 'Quiz' box, and select  "Quiz is Passed" or 'Quiz attempt limit is reached" from the drop-down, you should also select the Status Representation of 'Incomplete – Pass/Fail'.
Data to Report
This section outlines which data and format that is sent to the LMS from the xAPI course.
Quiz Score
A score can be represented by a percentage or points format. For example, 100% or 100 points. Choose your preference.
Interaction Data
The interactions your learners experience with the xAPI course are collected and sent to the LMS. This setting gives you detail beyond just 'pass and fail' data in your LMS reports. This includes: decisions they make in the course as they progress, total time spent etc. We highly recommend using this setting. As always, review the content, user experience, design, and functionality of the slides before progressing to the publishing stage. Once that's done, you're ready to publish your xAPI course.
Step 2: Publish
Click 'File', and then 'Publish…' The three dots here hint that there are couple of additional steps in store. Select 'Publish to computer'. This basically means that at the end of the process an xAPI folder will be exported to your machine, or local storage.
Place in a project title
Decide the folder where the Zip will be downloaded to (e.g. desktop, downloads)
Choose HTML as your output format option
Make sure 'Zip' is checked as the output
Step 3: Upload to your LMS
Your xAPI course is ready to be uploaded to your LMS. For LearnUpon users, Simply add an xAPI module to a course and then upload the xAPI zip. Easy!