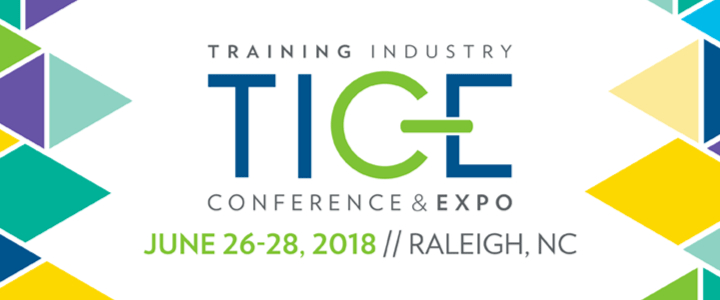 1 min reading time
Talk to LearnUpon at TICE 2018
We're heading to North Carolina next week for the 2018 Training Industry Conference & Expo which is being held at the Raleigh Convention Center. This event focuses on current trends and challenges in the world of corporate learning and development. Aiming to be a more collaborative event, there are workshop sessions and networking events for L&D leaders.
When and where you'll find us at TICE 2018
You'll find LearnUpon's Caoimhín and Daragh demonstrating our Learning Management System (LMS) throughout the Expo at booth 138. Opening hours for the Expo Hall are:
Tuesday, June 26: 3:15 p.m. – 5 p.m.
Wednesday, June 27 : 9:30 a.m. – 5 p.m.
Thursday, June 28: 9:30 a.m. – 1 p.m.
See our Learning Management System in action
If you're making the trip to TICE make sure you stop by our booth. The team will be delighted to answer your questions and demonstrate how LearnUpon LMS simplifies the delivery of your training programs.
Schedule a demo of LearnUpon
Let us know if you will be stopping by our stand. See you there!
Simplify Your Training Delivery Today
Train your employees, partners, and customers with LearnUpon. The powerful learning management system that has the features and a knowledgeable team you need to achieve training success. Get your free trial and demo today!