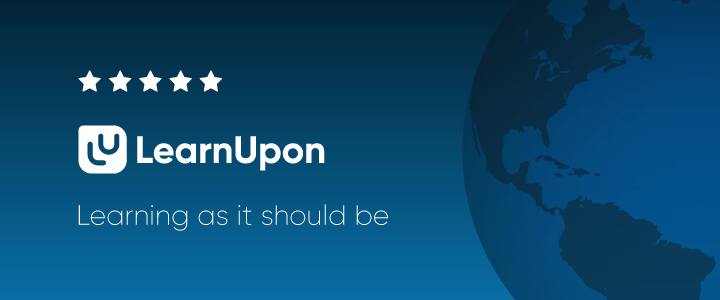 The World is Built for Average but Your LMS Shouldn't be
Some of work's biggest realizations happen outside the office. While taking a flight to London earlier this month, I found my seat and began to observe the rest of the passengers boarding. Some were stretching their legs into the aisle of the economy cabin. Others needed help to get their bags into overhead storage bins. These passengers were uncomfortable because the airplane was designed to suit the 'average' person, of medium build and medium height.
Many organizations experience similar problems with their LMS, I realized. To return to my analogy, a person of average height, build or shoe size can stroll into any department store and find endless options tailored for them. In an effort to keep costs low, most products are designed to fit a group of people that can be described as the lucky ones. This group can find exactly what they want without paying a premium or spending extra for alterations and customization.
Of course, there are times when it helps to be on the taller or shorter end of the spectrum. As I looked around the airplane, it was clear that transport is one area where there are benefits to being a little more "Danny DeVito" and a little less "Arnold Schwarzenegger" – a lot more leg room! But unless you want to pay a premium for a first class ticket on a flight or a front row seat at a concert, most of the time the majority of us will be slightly uncomfortable in a world built for average.  
How we built a flexible LMS 
Organizations create similar difficulties by investing in an LMS that can't adapt to their unique needs. But there is an alternative. At LearnUpon, we don't want customers to be forced into paying a premium for a special workflow or use case. The result is that the people I speak to as an Account Manager can't believe the level of flexibility our LMS offers "out of the box". How do we deliver flexibility in a world built for average? It's by understanding that each customer is unique, by being there when they need our support, and by really listening to them.
Listening, in particular, allows us to learn from customers whose needs and requirements can never be described as average. Our customers have the same Account Manager from their first correspondence the whole way through their time with us. That helps me to really get to know them as individuals and understand what's unique about their learning environments. It's equally important to us that we offer the most responsive and efficient 24/7 Customer Support team on the market. You don't have to take my word for it. The value of excellent support is mentioned throughout our customer reviews.
We don't wait until you need us to speak to you either. We also provide a dedicated Customer Success team who are always on your side, making sure you're using the platform to get the results you need to meet your unique learning and development objectives. These three services allow us and our customers to be much more than average. The process ensures that we aren't just working to make LearnUpon fit you perfectly right now.
We use everything you tell us to make your LMS work harder for you in the near future. Each point of contact generates invaluable feedback that we invest in the development of our learning management system. The results can be seen in the more than 50 major enhancements we made to our online learning platform in 2013 and 2014, with almost double the requested features released this year.
We can't promise to implement every new feature suggestion we receive from our customers. But your request will be considered carefully during our weekly product meeting where we prioritize the next set of enhancements.   So, no matter how unusual your organization's learning requirements are, take 1 hour of an Account Manager's time for a personalized demo. We'll create your online learning portal so you can see exactly how LearnUpon is making "out of the box" the new custom.