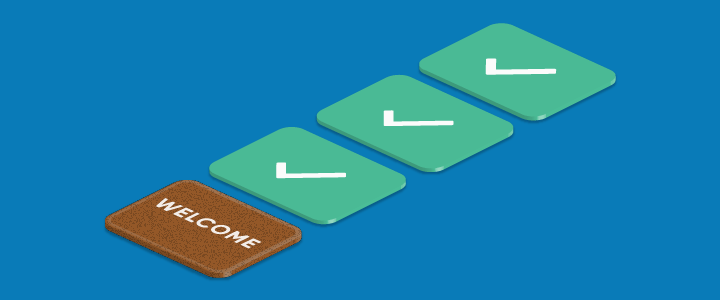 The Ultimate Employee Onboarding Checklist
Smart companies place a lot of value on employee onboarding, and it's easy to see why. It helps employees train faster, improves employee retention, and gives your new hires an opportunity to get excited about becoming an essential part of your company.
We've all had first day experiences in new companies.
For some, it can be an unorganized, chaotic event. New hires are often left with the impression that a badly executed first day is the result of an equally badly organized company.
However, if you have a structured employee onboarding strategy in place, your new hires are likely to get a good first impression. This leads to better employee retention and performance.
Companies put a lot of time, money, and effort into hiring the right people, and it simply makes sense to protect that investment by having a well organized employee onboarding strategy in place.
Ideally, part of your airtight onboarding strategy includes some awesome employee onboarding software. That's where an learning management system (LMS) comes in. An LMS is an excellent tool to help you deliver your training, and measure its success to boot.
Download the employee onboarding checklist
To help you successfully strengthen your employee training strategy, be sure to check out our downloadable sample employee onboarding checklist, which takes you through the all the essential onboarding must-dos.