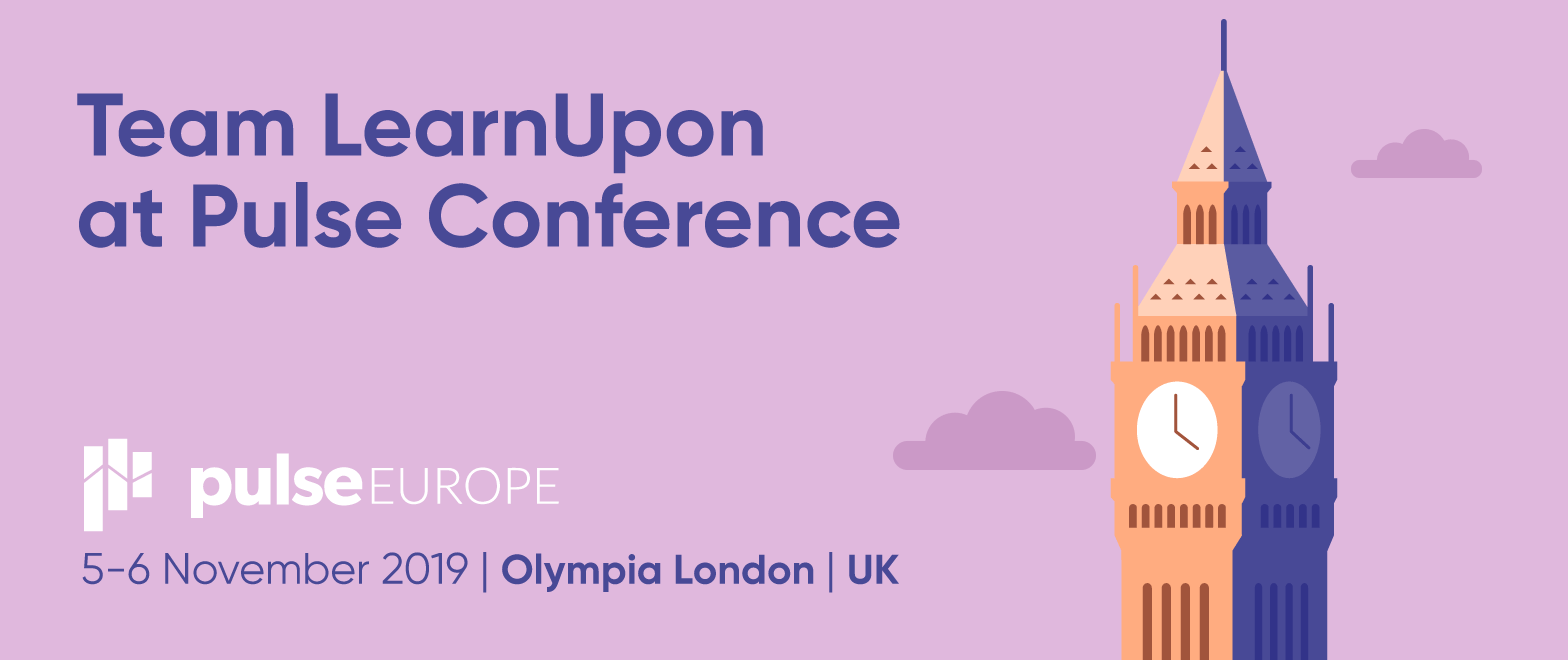 1 min reading time
Meet LearnUpon at Pulse Europe 2019
LearnUpon is looking forward to attending Pulse Europe conference on the 5th and 6th of November! This year's customer-centric event brings together over 1,500 like-minded Customer Success and Product Experience professionals. 
But it's not just about networking, Pulse Europe gives you the chance to learn more about the latest customer success strategies. With keynotes from industry experts coupled with hands-on workshops, you'll come away with insightful knowledge and new ideas from the event's 80+ speakers. 
Frances and Laura from LearnUpon's Customer Success team will be sharing their tips on what it takes to educate your customers for success at 10:40am November 6th in the Innovation Theater. 
In this session, Frances Kleven, Customer Success Team Manager, will share LearnUpon's experience of building a customer university for their clients and offer best practice advice on how you can create a university of your own. Laura Wilson, Customer Success Manager, will be on hand to facilitate a tactical Q&A at the end of the session and at LearnUpon's booth, located right next to breakout room 3: Innovation Theater, over the two day conference.
We're looking forward to seeing you at what's sure to be an amazing event!