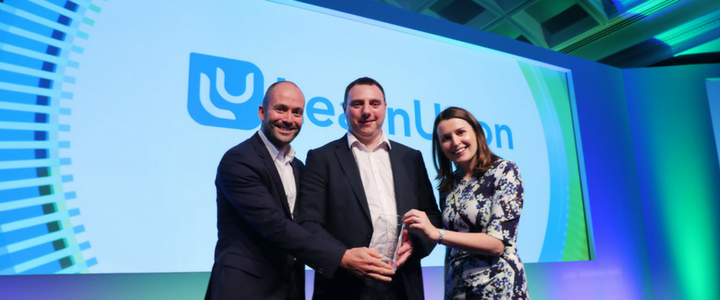 1 min reading time
LearnUpon Claims 44th Place in the Deloitte Technology Fast 500 EMEA 2017
After coming in 3rd place in Ireland's Deloitte Technology Fast 50 Awards in November, LearnUpon has won big once again. We're proud to announce that we have ranked 44th in the Deloitte Technology Fast 500 EMEA. Featuring winners in 18 countries across Europe, the Middle East, and Africa, the awards recognize the fastest-growing technology companies in these regions. And with so many companies taking part, it's a superb achievement to be placed so high with LearnUpon obtaining a substantial 2520% growth rate.
"We're delighted that LearnUpon's success is being recognized on an international level in Deloitte's Fast 500 rankings. We're tremendously proud of the work we do and the relationships we build with our customers. This achievement is a testament to that." Brendan Noud, LearnUpon CEO
Now with over 800 customers, LearnUpon is on its way to being the leading cloud-based learning management system in the world. We're now looking forward to 2018 as we continue to grow our customer base and team alike.