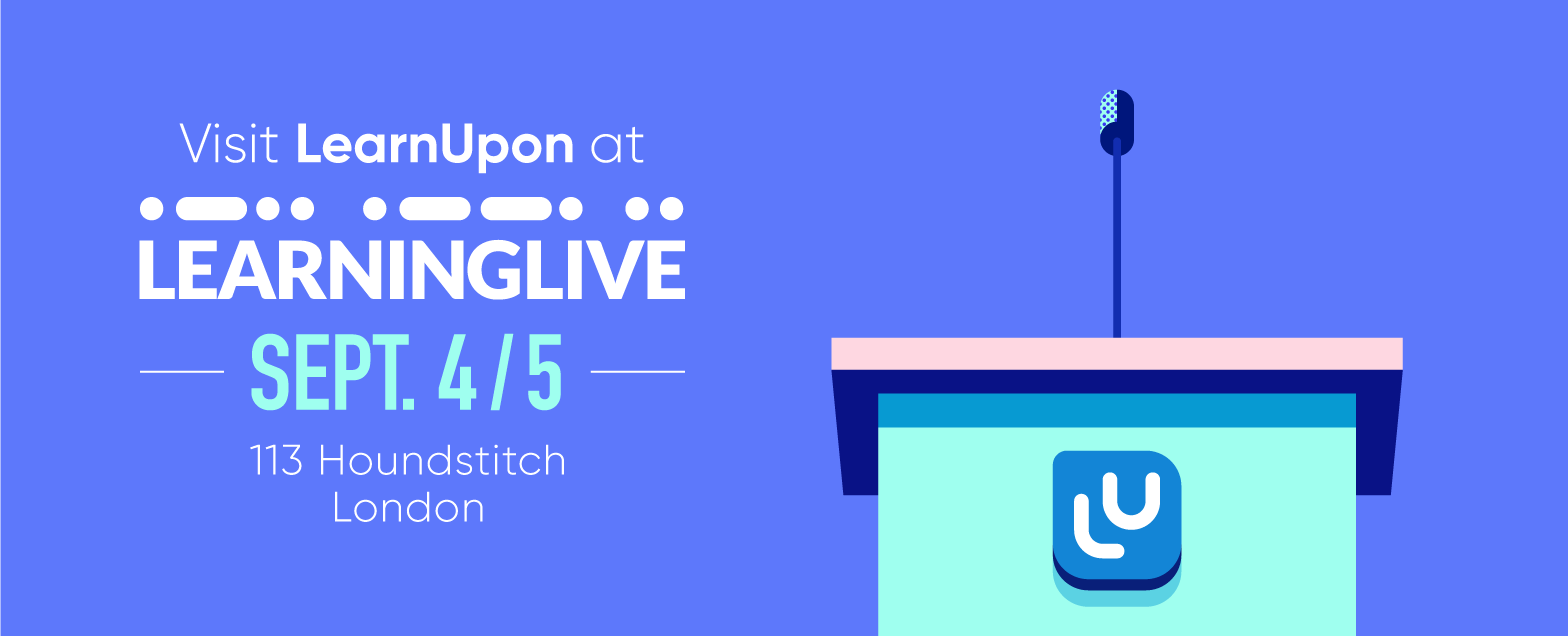 Talk to LearnUpon at Learning Live 2019
An unmissable event for learning leaders, this year's Learning Live is taking place at etc. venues 133 Houndstitch. The event features over 30 free L&D seminars and 60+ exhibitors in an expo hall packed with the latest learning innovations. 
Seminar topics, which were chosen to address real day-to-day L&D challenges, range from creating a high-performance culture for L&D to harnessing data-driven learning strategies to learning in 2020. There's something here for all learning leaders.
You'll find LearnUpon's Matt and Lewis at Stand 6 in the expo hall on the 4th and 5th of September. Stop by to get a free, live demo of our award-winning LMS with the LearnUpon team at any time throughout the exhibition. We'll see you there!