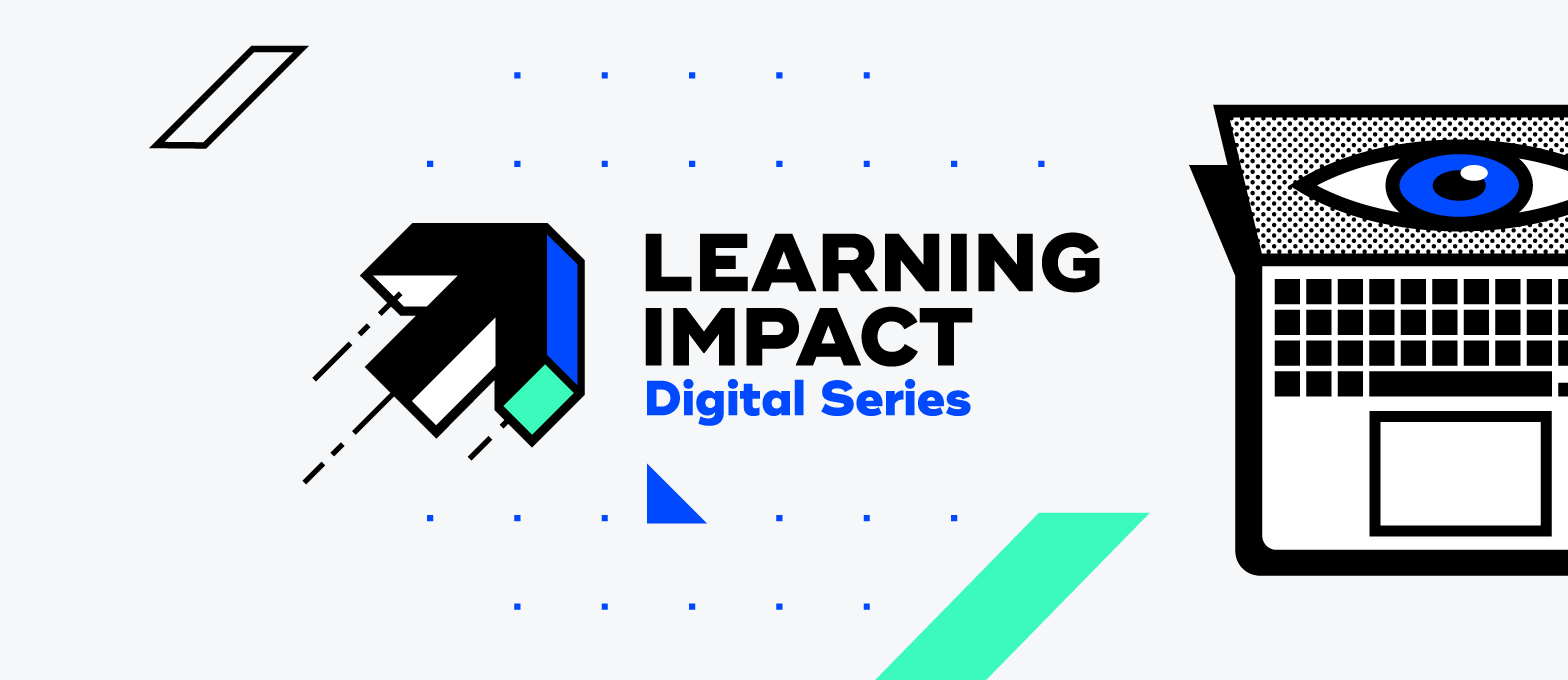 2 min reading time
Introducing Learning Impact: Our Brand New Thought Leadership Digital Series
Update: We're celebrating 1 year of learning impact 🥳
Read more here.
---
Calling all customer success fanatics, L&D lovers, infinite knowledge seekers, and obsessive learning geeks, we're launching an exciting digital thought leadership series just for you: Learning Impact.
Over the coming months, we'll be bringing you in-depth live and on-demand webinar sessions, featuring the best and brightest minds across the learning industry. They'll be sharing their industry know-how and wisdom so that you can maximize the impact you, and the learning programs you build, have on your business.
Months in the making, Learning Impact has evolved to become a not-to-be-missed series that we are truly proud of. Here's the story behind Learning Impact, the reasons why we are so passionate about it, and why we believe you, as a corporate learning leader, should be too.
The Learning Impact journey
In the fall of 2019, our team decided to embark on a new venture – our first customer-focused learning conference. Scheduled for October 2020, we started working to create an event that would bring together  inspirational industry leaders and knowledgeable professionals to create a brand new community for corporate learning.
We had the venue booked and speakers lined-up and were finalizing our plans to announce the event when the world changed. Due to the pandemic, it became apparent that hosting an in-person conference wouldn't be safe for our team and our attendees. Therefore, we made the decision to cancel. A minor disappointment when compared with the devastating issues going on in the world, but a disappointment nonetheless.
So, what to do next?
We knew that what we were creating was valuable, especially now, during a time when online learning has become more essential than ever. We knew we had talented speakers who could tell powerful stories and offer practical insights to every corporate learning professional out there.
Learning Impact, the digital thought leadership series, was born.
Why attend Learning Impact?
Learning Impact has one aim: to share wisdom that maximizes the impact you have on your business. And, we want it to help corporate learning professionals achieve this in two ways.
The first is to look at the bigger picture. Learning Impact's leadership track will feature interviews with industry experts and innovators, delving into how they strategize, push boundaries, and strengthen the impact of learning within their organizations. They'll share their journeys and, in turn, inspire you to plan and succeed at creating large-scale learning initiatives for your business, and beyond.
The second is to find pragmatic ways to turn plans into actions. From estimating the return on investment of your training to course building, these guest speakers are hands-on doers. This practical track offers best practice advice and actionable step-by-step guides so you can discover workable techniques that will enable your learning programs to reach new heights.
When does Learning Impact start?
Kicking off on Tuesday, the 14th of July, our first guest speaker is the inspirational Dr. Karen L. Gilliam, the Chief Learning Officer of NASA. With over 25 years' experience in training, management, and leadership development across a diverse range of industries, Karen will be sharing how NASA has created a learning culture that skyrockets success. Register now to save your spot at Learning Impact's first event!