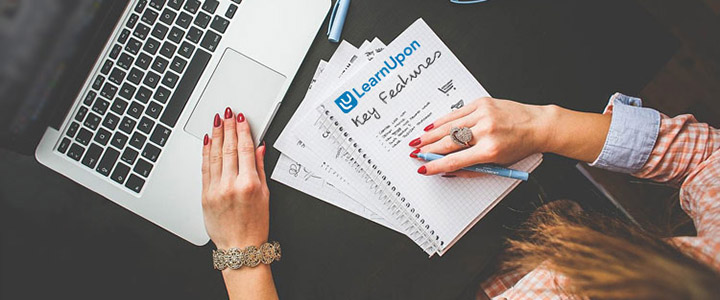 Key Features an Association Needs in a Learning Management System
Deciding that you need a learning management system to create, manage and deliver continuing education to your members is easy. Adopting a cloud-based LMS provides associations and professional bodies with an affordable and scalable solution to this organizational challenge. What's not so easy is knowing what you need that LMS to be able to do in order to achieve your key goals for managing your member's continuing education.
Key features
When choosing a learning management system it's important to know what your business requirements of the system are. With an abundance of features on offer it can often be challenging to decide which system will best meet your needs. Get started by putting together a list of all the features you require, in other words what you need your LMS to be able to do, and then prioritize that list.
You can do this by identifying the "essential" and "nice-to-have" features in your list and prioritizing them accordingly. Ultimately you need a learning management system that understands the specific needs of associations and offers features that meets these needs.
Ability to track learning credits
One of the most important important features of an LMS for associations is the ability to award and track internal and external CPD, CEUs and other standardized learning credits (for example if your association is healthcare focused you might need to track CMEs).
This will allow your members to track their credits in one place, including credits awarded outside of the LMS. Another feature that associations find very useful is the automatic awarding of certifications on successful course completion.
AMS integration
In order to get the most out of the learning management system you should ensure that it easily integrates with your association management system (AMS). Whether you are using Personify, iMIS, Aptify or one of the other leading AMSes, two-way integration with your LMS will be key.
Tight integration between both systems will allow you to keep track of your learners, course content, course purchases, events, certifications, continuing education credits and lots more, all within your existing AMS. This is important from an administrative perspective but also for your members, you don't want them having to log in to a separate system every time they need to check their CPDs or CEUs.
eCommerce functionality
It goes without saying that using the LMS to create, manage and deliver online and offline training to your members should be easy. The system should also have conference and event management capabilities. While some associations offer continuing education as a benefit of membership, others see it as a very important revenue stream for the association.
Therefore choosing an LMS that has fully integrated eCommerce functionality to allow you to list your courses and events for sale can be a very important requirement. Better still is a platform whose eCommerce functionality includes features such as having different pricing levels for members, non-members, student membership, etc., the ability to bulk purchase, discount coupon functionality and SEO features.
All of these will help provide you with a solution to seamlessly offer continuing education to your members in an efficient manner.
Robust reporting
Last but certainly not least, robust reporting functionality is vital in order to understand how your members are using the LMS, what courses they're completing, how your sales are performing and much more. These reports will provide you with an inside view that will help you improve the overall performance of your LMS.
To find out more about how LearnUpon can help your association or professional body with a solution that covers all of the above and lots more, why not sign-up for a free trial or schedule a demo with one of our account managers.