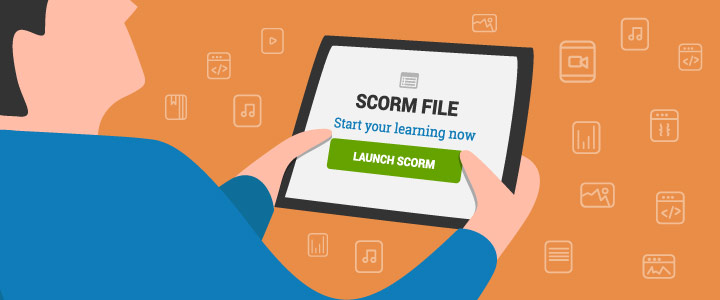 [INFOGRAPHIC] The Evolution of SCORM
SCORM or Shareable Content Object Reference Model is the most widely used standard of eLearning out today. But how did it start and how did it grow to become so popular? To help you get to grips with SCORM and its different versions here's a convenient infographic that explains the evolution of SCORM.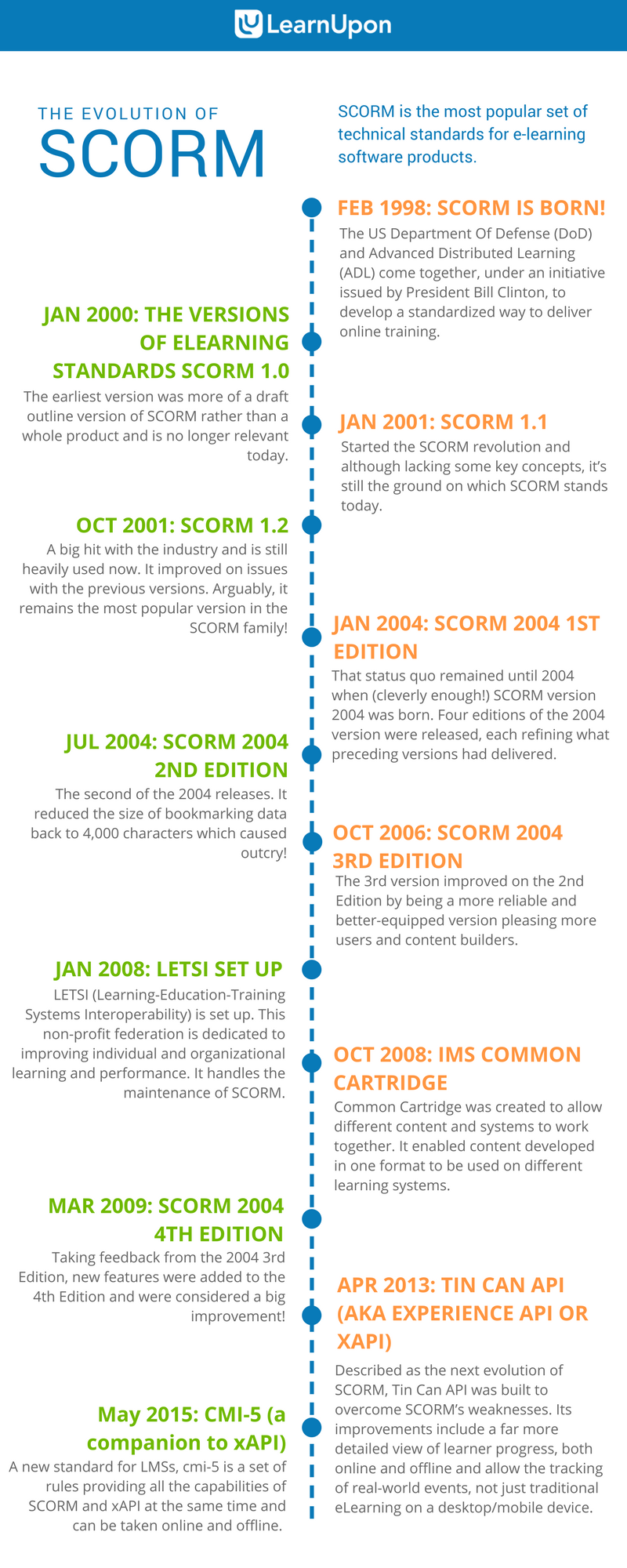 The Downsides of SCORM
Although SCORM has been through many iterations, it still has some downsides:
It can be expensive to create/maintain your courses as it requires an authoring tool and a skillset for that tool.
Not all authoring tools conform in the same way to the SCORM standard. This can leave your LMS to try and pick up the pieces and support all the varying implementations. Why? SCORM is vague in areas, therefore leaving it open to interpretation. The introduction of xAPi and cmi-5 have solved many of these issues and provides a tighter and more robust specification for authoring tools and LMS/LRS vendors alike.
As SCORM is older technology, it's not really susceptible to mobile learning (mLearning) and/or modern browsers and can look poorly on its implementation. Things like security aspects, popup blockers and/or CDN networks do not work well with SCORM. This can leave the modern LMS implementations with their hands tied as to how far they can push the specification and courseware. xAPI, LTI, cmi-5, all change that and open up the possibilities back to the imagination of the LMS creators.
Get The Ultimate Guide to SCORM eBook
With SCORM being such a hot topic in eLearning it's difficult to know whether it's right for your business or even what exactly it is!
Inspired by questions we've been asked by hundreds of organizations worldwide, this eBook will clearly explain what SCORM is, the history of the format, how it works and the common pitfalls.