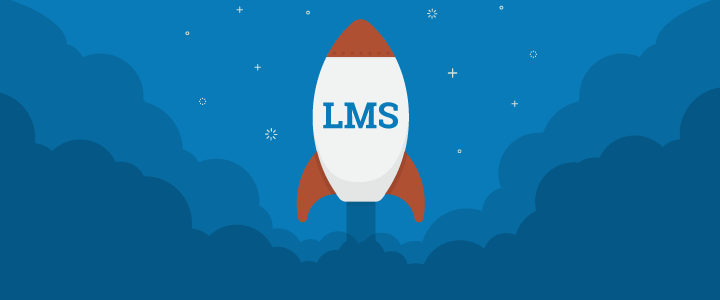 6 min reading time
How to Implement an LMS Successfully
Need to implement an LMS? Successfully implementing a learning management system (LMS) will take good planning, sufficient resources and a clear idea of what success will look like for your company. Implementations will vary from customer to customer and whether your LMS choice is an installed solution which will take a longer time to configure in comparison to a cloud-based LMS such as LearnUpon which has zero deployment time. Whether your LMS choice is an installed solution or a cloud-based one, you will still need to have good planning with a clear roadmap to get your LMS successfully up and running. Here I explain some of the key topics you will need to consider as part of your LMS implementation.
How to Implement an LMS Successfully
Preparing to implement an LMS
First and foremost, you need to set a 'Go Live' date for when you expect your LMS will need to be actively delivering your training. These dates will often be dictated by events, like meeting compliance requirements for new or existing regulations, training customers on new product releases and/or onboarding a new reseller partner. Whatever your eLearning goal you will need to work back from your planned 'go live' date. We find that it is smart to set a 'soft' launch trial launch for a group of beta users. A soft launch can help detect and address any issues that may occur before everyone gets access to the LMS. You also need to carefully think about what success will look like for you. If you need an LMS for compliance purposes, success will probably look like 100% of your learners are now compliant with the respective legislation. If you are training customers, success will probably look like your customers' are engaging with your product training and perhaps this is also reducing the number of support tickets you are getting. Defining and measuring success can take some time and it may well evolve over time as your learning program grows. One of the real benefits of cloud-based solutions like LearnUpon is that customers can take advantage of having a designated Customer Success Manager. A Customer Success Manager's job is to understand fully what success means to you and to ensure you achieve it at each milestone of your implementation (and beyond).
Gather your team
Who are your users who will be part of your LMS administration team and who will be key as part of the implementation? What about other users such as supervisors or content creators in your company, will they have designated access to the system? An LMS will typically allow for different user permissions for a layered user structure. For example, in LearnUpon, LMS Administrators can be set up as "admin" users, a line manager or supervisor could be assigned "manager" permissions so they can manage a group of users and run reports on those users. You may also have content creators or instructors who facilitate training, so they could be assigned 'instructor' permissions so they can easily manage any training they are responsible for. Having clear roles and responsibilities established early with appropriate training plans will ensure everyone will know exactly what they need to do as part of the LMS implementation. It is also important to think beyond your user base and to get 'buy-in' from key stakeholders and senior leaders within your organization. Unfortunately, not everybody enjoys participating in training but if your organization is clearly prioritizing your LMS program this will increase the chances of successful implementation and ongoing use from your learners. Having a dedicated point of contact from your LMS vendor, such as a Customer Success Manager, should be viewed as another member of the team and they will be able to add consultancy and advice when you are defining your LMS roles and responsibilities. A Customer Success Manager will also provide onboarding training for your administrators and act as a source of consultancy throughout your pre-and post-implementation. It is also advisable that a member of your organization takes ownership of the LMS to help ensure the software becomes part if the day to day activity of your organization.
Course content is king
What type of content will you use as part of your training? We work with a lot of companies who may be new to eLearning and are beginning their first LMS implementation and one of the main questions we get is "Should we build SCORM content or use existing content like Word, PDF and/or Videos"? It can be a difficult question to answer and will be largely influenced by factors such as cost, time and how interactive you want your content to be. We find that customers can use a mixed approach and may supplement existing content by importing 3rd party content into their LMS. Whatever content approach you decide on, your content needs to be sufficiently engaging for your learners with clearly identifiable learning outcomes (i.e. what was learned?). An increasingly important topic we are seeing is the need for content to be optimized with mobility in mind. With many users now accessing their training across any portable devices, mobility is becoming a key requirement. If you expect your users to be accessing your training on multiple devices such as phone and/or tablets, your content will need to be suitable for all devices. A final point as part of the content needs and course structure prior to implementation is whether you want to have blended learning. Blended learning is a term used to describe the combination of traditional, face-to-face learning methods with webinar based tools such as Webex, Zoom, GoToWebinar and Adobe Connect. eLearning can be integrated before, after, and during face-to-face training sessions and it is this mix of an offline and online approach which gives the 'blended' meaning. Blended learning can offer a more holistic learning experience which can improve learning outcomes. Whatever content and course structure you decide on for implementation, it's important that your LMS solution can scale easily and effectively to any changes in your course delivery.
Integrating with 3rd party platforms?
Integrating your LMS solution with 3rd party systems such as an HRIS can have many benefits such as automating user management from your existing HRIS solution. It can also enable you to seamlessly extract training history data from your LMS and make it available in your HRIS. Creating this bridge between your HRIS and your LMS can take some time to connect. Timing can vary from creating a simple bridge to something more comprehensive. You will need to think carefully about what exactly you want to accomplish and whether you have the technical resources (either internally or externally) to achieve it. As a rule, if you are going down the route of API integration it will probably add some more time (and cost) to your implementation. If you decide not to go down the route of API integration, the good news is that you have other options to manage your users such as batch uploading a CSV file of your users' details into your LMS. An LMS should also enable you to easily export your training data in Excel and PDF formats. A better LMS should allow the option to schedule these reports to be sent to users or to an email address on a chosen frequency. Being clear early on your user and data management options will ensure you don't have any unintended issues on user management prior to launch.
Content ready? Users ready?
Once you have decided on your course structure and how your users will be managed in your LMS you need to start preparing for your launch date. Your LMS vendor should provide effective onboarding training for your admin team which will help make sure you are comfortable with your LMS set up and how to create content, manage your users, run reports etc. This will be invaluable as you can ensure you know exactly how to deliver your training effectively and have no remaining doubts before launch. LMS providers should provide this 1:1 training as part of your agreement in addition to adequate support coverage such as 24/7 technical support with a useful knowledge base of support content. Having a safety net of effective support will give you the peace of mind that if there are any technical or support issues during your implementation they will be addressed quickly.
LMS Implementation and beyond…
Implementations differ from customer to customer but the above points should help you think more about the tasks which need to be thought out before launching your LMS. Having a true and trusted LMS partner means you have a vendor dedicated to you successfully implementing your LMS solution. Implementations are, however, just the start. A successful implementation requires ongoing work and investment to ensure you achieve the success you need. Use cases can evolve over time and we find that some customers start with the plan to train internal staff but over time they see value in perhaps training their partner's i.e. extended enterprise. We also see that when we release new features such as webinar integration or Gamification it gives our customers' new value and new opportunities to train differently and engage better with their learners. Your LMS provider should view your relationship beyond implementation and as your learning program evolves your LMS vendor should be responsive to your needs and work hard to ensure you find repeated and new value with your LMS solution.
Simplify Your Training Delivery Today
Train your employees, partners, and customers with LearnUpon. The powerful learning management system that has the features and a knowledgeable team you need to achieve training success. Get your free trial and demo today!