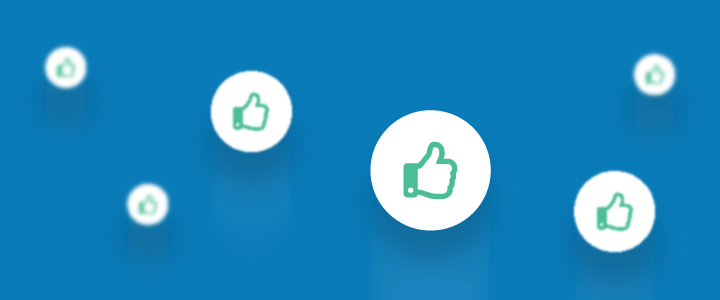 How to Get Teams to Agree on an LMS
Choosing business software can be a difficult task. And when you find it hard to get consensus on even the basic elements, it can become a nightmare. Each stakeholder has their own team's priorities at the forefront of their mind. This makes gaining consensus a tricky process.
In this post, we identify one of the most common stumbling blocks our customers encounter when choosing an LMS, and the solution that gets them past it!
Factors that make choosing an LMS difficult
Everyone has their own process for choosing software for their team to use. Whether it's a HRIS, a CRM or an LMS, it usually involves a group of people picking out their favorite, based on feature sets and workflows. And then trying to get a decision made by the committee.
Different personalities react in different ways throughout this process. We've all seen the most persuasive and persistent person grinding other stakeholders down. This can leave you with software that doesn't execute your team's goals, or even worse, leaves you locked in a perpetual selection process.
And what if the stumbling block isn't actually "which software to choose?" but, "how will the software be set up and implemented?". That's an even more frustrating issue to work through!
A common stumbling block
As mentioned before, each team wants the company's learning management system configured to meet their needs. This is a challenging balancing act as individual setup requirements are not usually possible. In cases where one or the other has to be chosen – difficult conversations have to take place.
Hopefully, a compromise can be achieved and each team can start getting value from the LMS.
Let's take a hypothetical example: A company needs an LMS to train all employees on compliance training courses such as health and safety training. In addition to this, each team wants to provide their own training programs.
The sales manager wants to introduce some friendly competition to the sales training programs using the gamification leaderboard feature. This is a great way to motivate learners making training more self-driven and fun.
The customer support manager does not agree, however. He feels that this table appearing on the learner's dashboard does not suit the culture set in the customer support team, and sends the wrong message.
This clash of priorities causes a debate and introduces a stumbling block in the selection process. The good news is that there is a simple solution. And it doesn't involve compromise!
How to get teams to agree on an LMS
The solution is to give everyone their own LMS portal. A portal is a partition of the LMS or a "mini LMS" as coined by a customer of ours. This delegates the ownership of each portal to the team, while maintaining control from the top level portal.
It gives each stakeholder autonomy to manage training in their preferred way. And each team is free to configure their portal as they see fit.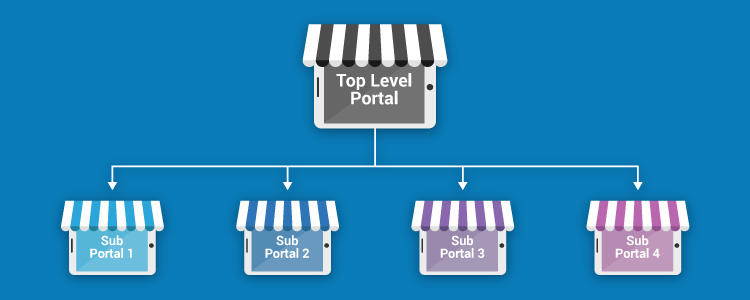 What is unique to each portal?
Each portal has its own settings and configuration options. To kick off the process, when you are creating portals you can clone the settings of the top level portal, or set it up from scratch.
Some features that can be altered:
Each portal has its own unique website address.
The interface colors, logos, banner images, etc are all set at the portal level.
The portal admin decides which features are switched on, and which ones are deactivated in their portal. This simplifies the user interface making it even easier to use.
Notification email templates can be customized in each portal. These emails are sent out to notify and to remind. Customizing the templates molds the tone of the messaging to match the business unit.
Courses created in each portal are unique. But remember, courses can be copied/licensed across portals too. For more detailed info on this feature, watch the video below.
Building out user profile information with custom fields is a great way to not only customize the reporting process but also to set specific automation in place. For example, Users can have a field related to their role and are automatically grouped on that basis. This helps to streamline reporting and course enrolment.
Comparing two different portal configurations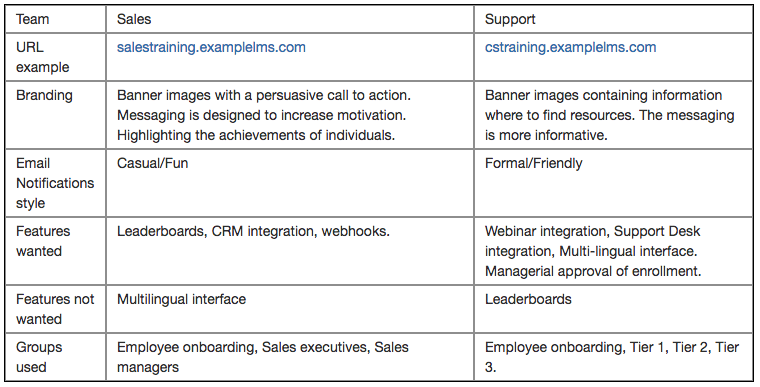 Giving each stakeholder their own portal solves the conflict of priorities, helping to gain consensus faster. If greater levels of organization are needed, an admin can even create groups in their portal. Admins in the top level portal can keep an eye on how each portal is faring without having to step on any toes.
Divide, conquer and move past the LMS selection process by giving everyone exactly what they want!
Creating a portal for each team is easy
Train your employees with LearnUpon. The powerful learning management system that has the features and a knowledgeable team you need to achieve training success. Get your free trial and demo today!